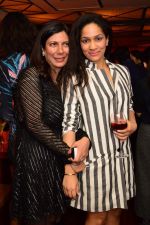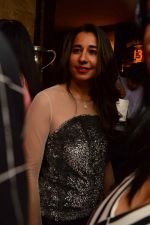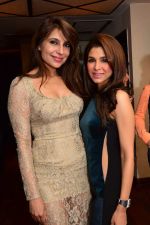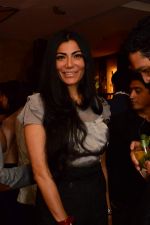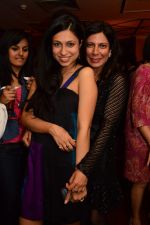 Welcome to the Smoke House Cocktail Club.It's our way of thanking you. We love a perfect cocktail and have left no spirit unshaken, unstirred or unsipped in our quest to create signature cocktails for you. From our smoked signatures to our molecular mixology experiments, our list of unique award winning cocktails is almost as impressive as the cocktails themselves.??Smoke House Grill officially has some of the best cocktails in the world. But don't just take our word for it.
Even though we have long been the pioneers of cutting-edge cocktails in a city that has always enjoyed it's Patiala pegs, our mixologists have created award winning blends that have received much recognition in India and the world over.
With a serious love for cocktails, Smoke House Grill understands that no two guests are the same and neither are their tastes, which is why we would like to treat our regulars to a little wonderfulness in the form of the all new Smoke House Cocktail Club. An open invite to indulge in your favorites, as well as to sample some inspiring cocktail options from a vast menu. The Smoke House Cocktail Club offers 1 + 1 on all smoked classics, molecular creations as well as the seasons' juicy best available on this new menu, right from opening hour until closing time.
To kick-start this new avatar of cocktails & conversations, we recognized 10 young entrepreneurs, all of them well traveled & connoisseurs of quality. Harmeet Bajaj of Smoke House Grill along with designers Gaurav Gupta, Masaba Gupta, Priyanka Modi, Rhea Singh, Hair stylist Rod Anker, Entrepreneur Sanjay Sharma, Karishma Bedi & Tina Talwar, Fitness Expert Sumaya Dalmia played perfect hosts. The launch event brought together an eclectic mix of achievers from all walks of life over an evening of savoring award winning cocktails like Watermelon Caipiroska, House Royale, Burn Bourbon Burn and Burst 52, Smoked Melon Martini, Comfortably Plum, Watermelon Martini and Smoked Pineapple Mojito.
Spotted at the event: Designers Suneet Varma, Hemant Sagar, Ashish Soni, Anand Bhushan, Shantanu & Nikhil Mehra, Shivan & Naresh, Pallavi Mohan, Atsu Sekhose, Cricketer Murli Kartik, Astralian High Commissioner Patrick Suckling, Entrepreneurs Monu Bali, Vikrum Baidyanath, Socialites Tanisha Mohan, Niamat Bakshi, Krishika Lulla to name a few.