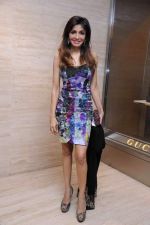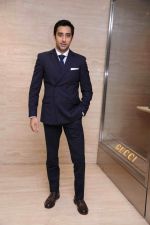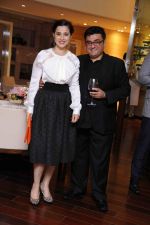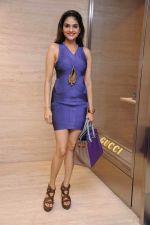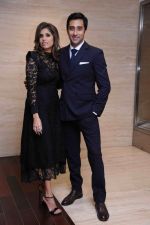 Roohi Jaikishan of RRO with GUCCI Presents an Evening of Food with Fashion. 23rd August-RRO and GUCCI presented a celebration of excellence; fine food namely exotic cheese and fabulous fashion which came together this August to astound your senses. RRO and GUCCI wished adieu to the Bombay rains with a fashionable cheese and wine evening.
Roohi Jaikishan, Executive Director, R R Oomerbhoy Pvt Ltd, hosted an elegant evening of food with fashion at the GUCCI store Galleria, Trident Hotel, Nariman Point Mumbai. The crème de la crème of Mumbai were seen mingling over wine and the finest cheese such as Rahul Khanna, Yash Birla, Farah and Riyad Oomerbhoy, Chetan Jaikishan ,Zeenia Lawyer, Kajal Anand, Yohan and Michelle Poonawala, Pinky Reddy, Nicky and Samantha Nayyar, Celina Wadia, Hasina Jethmalani, Renu Chainani, Kamal Siddhu and Nico Gogawala, Akansha Agarwal, Kekashan Patel, Pratima and Gaurav Bhatia, Gauri Pahoomul, Bharavi Jaikishan, Pallavi Jaikishan, Rashmi Uday Singh, Madhoo Shah, Nikhil and Natasha Chib, Tanaaz and Chirag Doshi, Queenie Singh, Divya Thakur,Simone Singh, Rishi Sethia , Farhad Samar, Vanita Bhandari, Gayatri Rangachari, Archana Goel, Namita Devidayal, Anita Vaswani, Nidhi Ghia, Bonita Mulchandani, Mallika Sagar, Priya Nathani, Chandru Ramchandani, Abhay Soie, Shalini Shahani and many more.
RRO Cheese Bars served exclusive and exotic Italian cheese such as Grana Padano, Mascarpone, Parmigiano-Reggiano and Provolone etc.
The philosophy behind RRO Cheese Bars is best expressed by Roohi Jaikishan, Executive Director, R R Oomerbhoy Pvt Ltd. Says Roohi, "RRO Cheese Bars are run on provenance & quality. A well-considered selection from all over the world. Tasting is encouraged. You can either select your own assortment or if you prefer we will help you arrange or build your own platter. We want the buying of cheese to be an indulgence. Include our cheese gift boxes as the perfect present and ensure that our cheese platters are a permanent fixture in entertaining-at-home. RRO Cheese Bar – a must visit for all foodies and Cheese aficionados!"
RRO sources its cheese, fresh, from the finest cheese producers Auricchio (Italy).