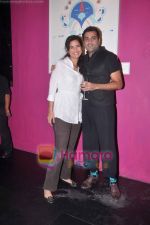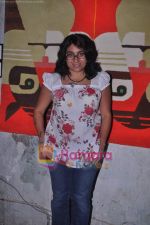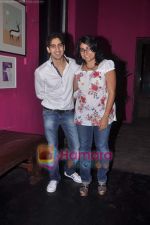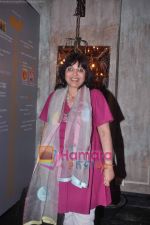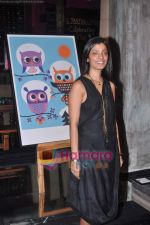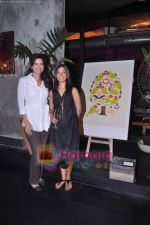 DIVYA THAKUR, DESIGN TEMPLE PRESENTS "ANIMANIA" A Series of Products inspired by Animals. "Animania" a collection of products by Design Temple rekindles our love for animals, to create awareness, and promotes our effort to give back to the natural world. Animania is an attempt at creating awareness and to celebrate the beauty associated with each of the animals that we have become somewhat jaded to in our urban lives.
Besides a series of Graphic Art prints , the "Animania" series comprising an interesting array of lifestyle products such as Playing Cards, Posters, Flash Cards for Children (in Hindi), Diaries, Rugs etc are available for all animal lovers.
Some of the guests who were present at the wine and cheese preview hosted by Divya Thakur at Good Earth, Raghuvanshi Mills included Sushma Reddy, Ayan Mukherji, Arjun Bhasin, Simran Lal, Freddy Poonawala, Ayub & Niharika Khan, Preeti Vyas Gianti, Rajeev Samant etc. Simran Lal & Beenu Bawa of Good Earth also lent thier sparkling presence to the intimate evening where guests discussed the alarming current state of wildlife in India and endangered species.
Part of all its proceeds collected via the sale of Animania related products go towards a NGO called Wildlife SOS towards the various animals the NGO has rescued and rehabilitated .
The concept of animal veneration is a prominent aspect in of Indian culture, and while it exists in some other cultures it is not a universal practice. The artists were introduced to this concept and came up with a unique interpretation of their understanding and presented in a very contemporaneous style.
The "Animania" series of products designed by Design Temple will be available at Goodearth Mumbai and New Delhi from 8th December onwards till the end of January 2011
"Every animal from the majestic elephant and the tiger, to the shy sloth bear and rare pangolins have fast become "the hunted". "While time is running out for these creatures, it's not too late to help.? We believe we can make a difference if we consciously decide to give back to the planet, to give back to nature and help protect the environment and wildlife that we have neglected so far', says Divya Thakur.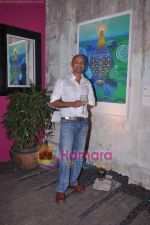 The current state of wildlife in India is very alarming. Our wildlife contains several endangered species that are living critically on the verge of extinction. . Divya Thakur's design company Design temple will partner with various wildlife conservation organizations in the future to alert individuals of the rapid degradation. Our first collaboration is with a nationally based NGO called Wildlife SOS – we have pledged to give 10% of all its proceeds collected via the sale of Animania related products towards the various animals the NGO has rescued and rehabilitated "The reason we decided to do this is because we believe we should be able to make a tangible difference through this effort and relish the pleasure having saved a traumatized elephant or a hunted tiger", adds Divya
"Animania" at Goodearth, Raghuvanshi Mills, Mumbai and Select Citywalk, New Delhi till end of January 2011