Malaika Arora who was present at a her Label Life's collection Outlet in Mumbai spoke to media about setting her own trends through Label Life she said, I always like making my own trend.
"I always like making my own trend and with Label Life I think we have a great opportunity to start and make our own trends, we don't need to follow anybody. We make our own trends and that's the best part. I feel great today that I can wear something from my own label." Malaika said on Saturday during media interaction.
The actress, producer and entrepreneur was asked her about her experience as an entrepreneur, Malaika Arora Khan said, "I never knew what it is like to be an entrepreneur, but it feels great to be called an entrepreneur. Because I think over the years you always strive to do something different and something better, so yes definitely feels nice to be in a space that I had absolutely no knowledge about. More importantly I think we have a fantastic team at Label Life and they all help us be better entrepreneurs."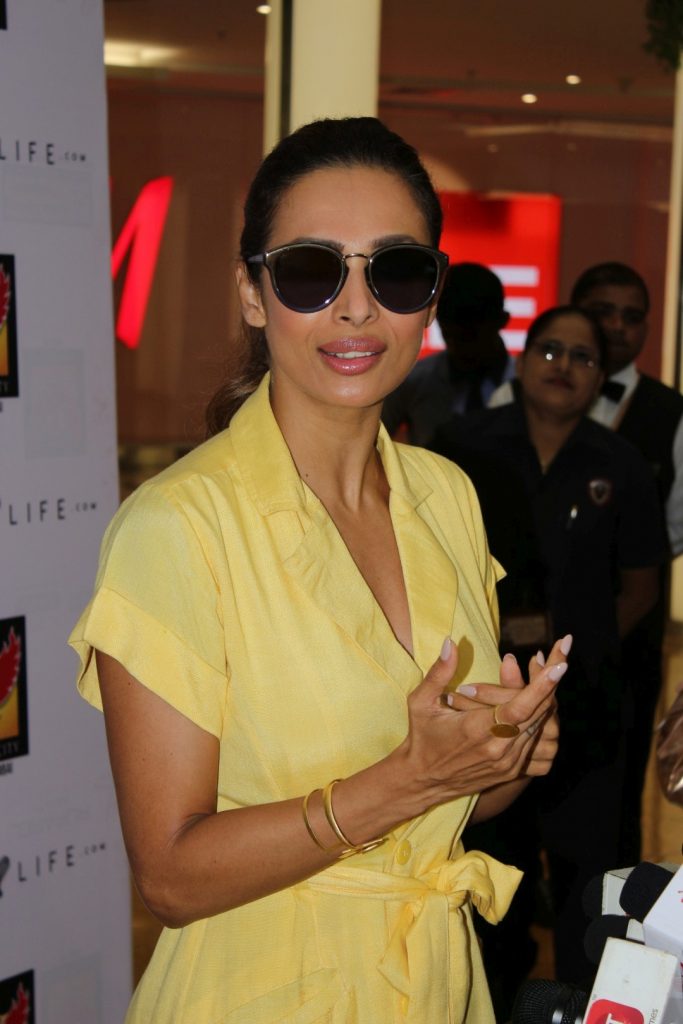 Malaika was asked why a traditional store after an ecommerce established business, she said, "Whenever you are shopping online, you can't touch the material or feel it. Because of which an opportunity like this is perfect for us, where you can come and see the merchandise touch it and feel it. If you like something you can buy it here. Also it's good for us we get a direct feedback from our customers. It's a wonderful experience for everyone here at Label Life."
The style icon Malaika was asked if she has a definition for fashion she said, "I don't have a definition for fashion, I think it is something very personal and individualistic. What you think is fashionable may or may not be fashionable for me. And what's looks good on you may not look good on me.  Everyone's definition of fashion or being fashionable is very personal and very different."
Label Life will hold a style master class where Malaika will be advising and answering question related to style and wardrobe. "I am looking forward to having the Master Class one on one with everyone."
Label Life has also thought about men's collection but it is unclear when the collection will roll out.
Malaika Arora has been seen in many movie cameos Om shanti Om, Houseful 1 and 2, and Happy New Year. The actress has also produced Dabangg 1 and 2 along with Dolly ki Doli.