Varun Bahl showcased his 'Vintage Garden' collection at FDCI India Couture Week 2016 yesterday. His Vintage Garden collected used floral prints and a versatile colour palette, which reinvents customary silhouettes for contemporary Indian woman.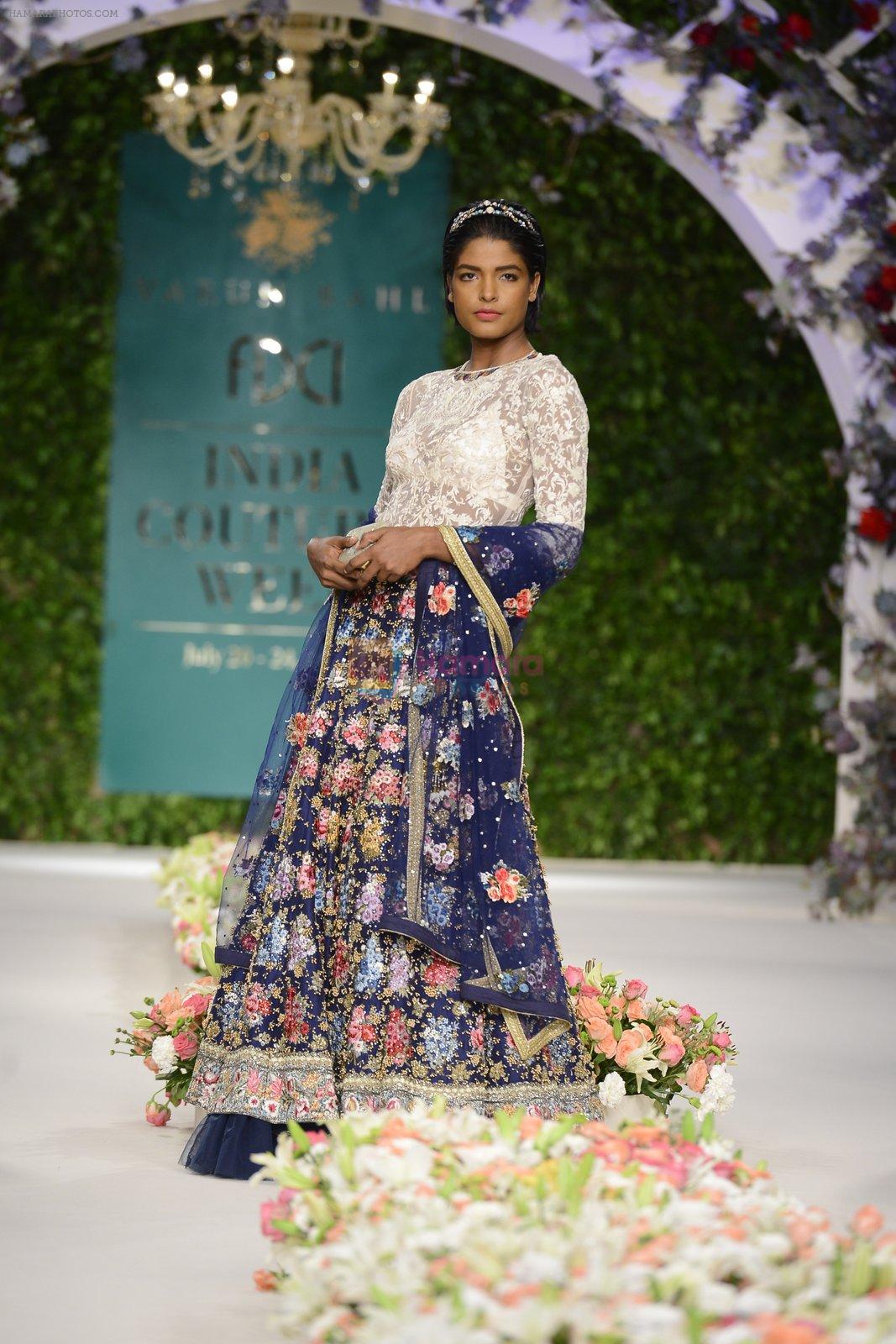 Varun Bahl presented a fantasy bouquet with his collection which was a symphony of sophisticated colours, textures and patterns. Dainty vintage inspirations mixed with a baroque influence were showcased so that the ensembles were fashion-forward yet feminine.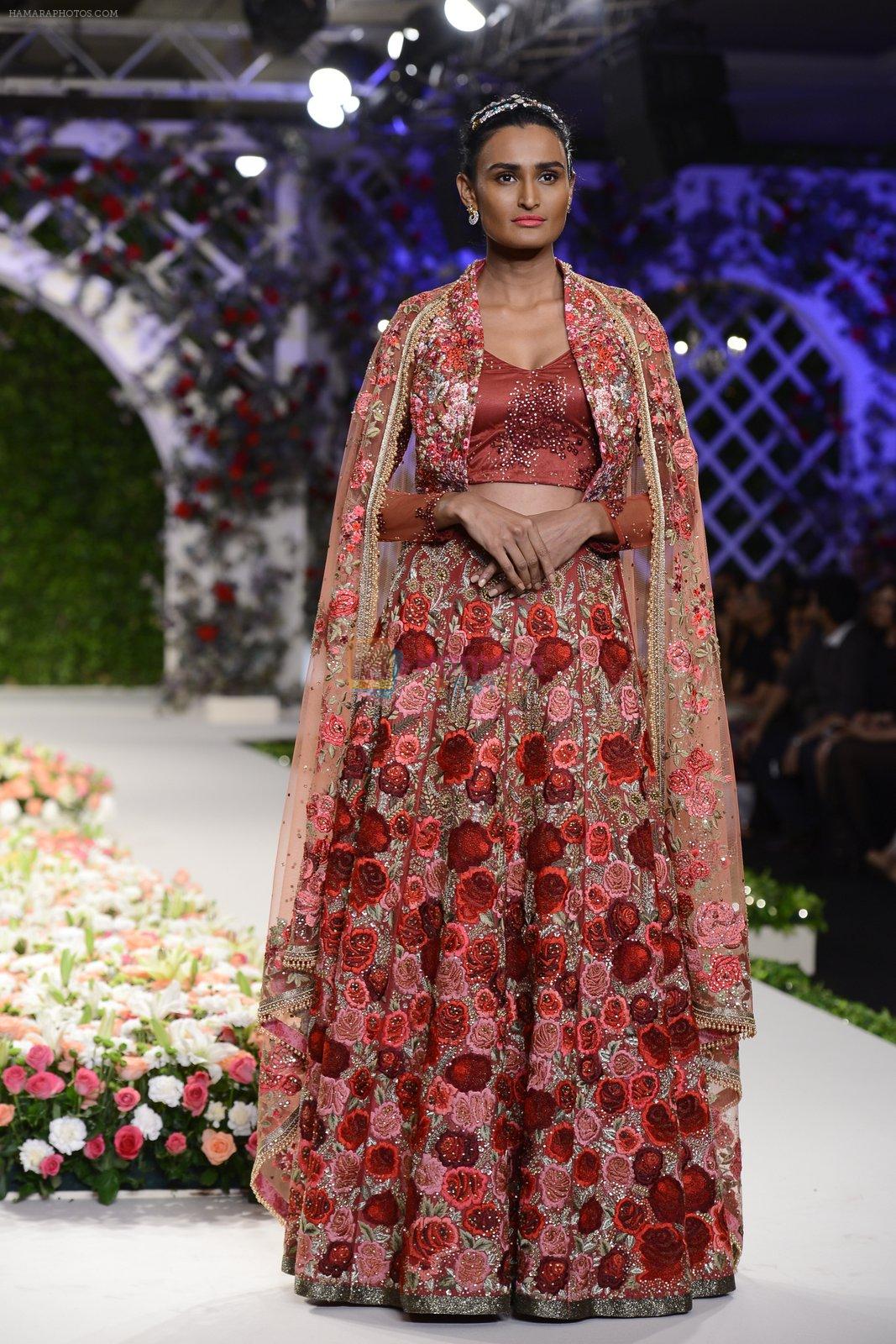 With blouses, long skirts, floor length anarkalis embellished with beads and heavy embroidery, tight buns with crystal hair accessories, the models looked elegant walking on a ramp full of roses and white lilies.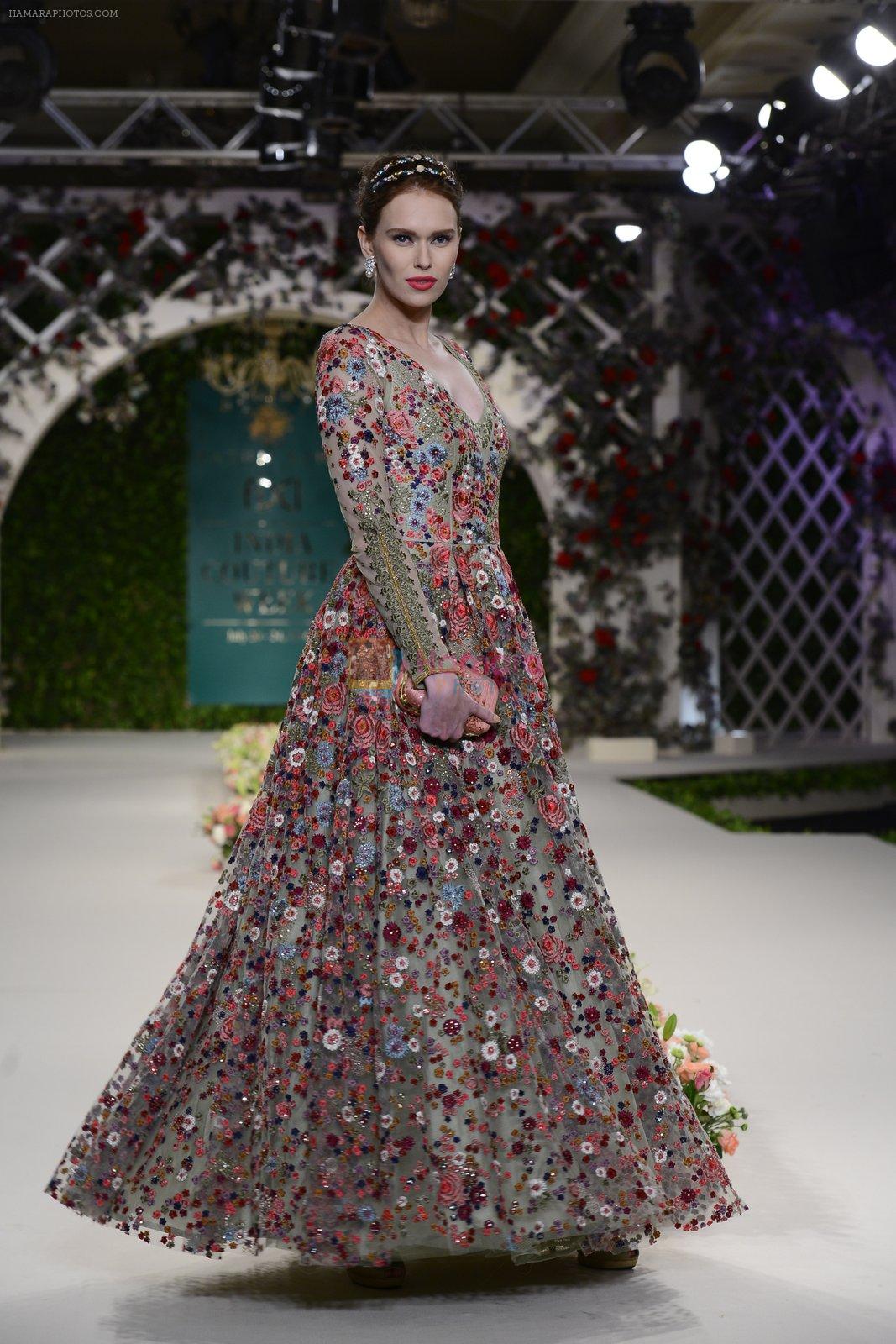 According to Varun Bahl, The Indian woman today is a non-conformist when it comes to her sartorial choices. Our collection is all about giving her the option to let her global sensibilities shine through with her traditional wear. I have introduced new length for tops paired with skirts.
With instrumental music in the background, pink roses, white carnations garden created with a chandelier, the creations and the marriage of Pastel colours transported the audience to a well kept garden.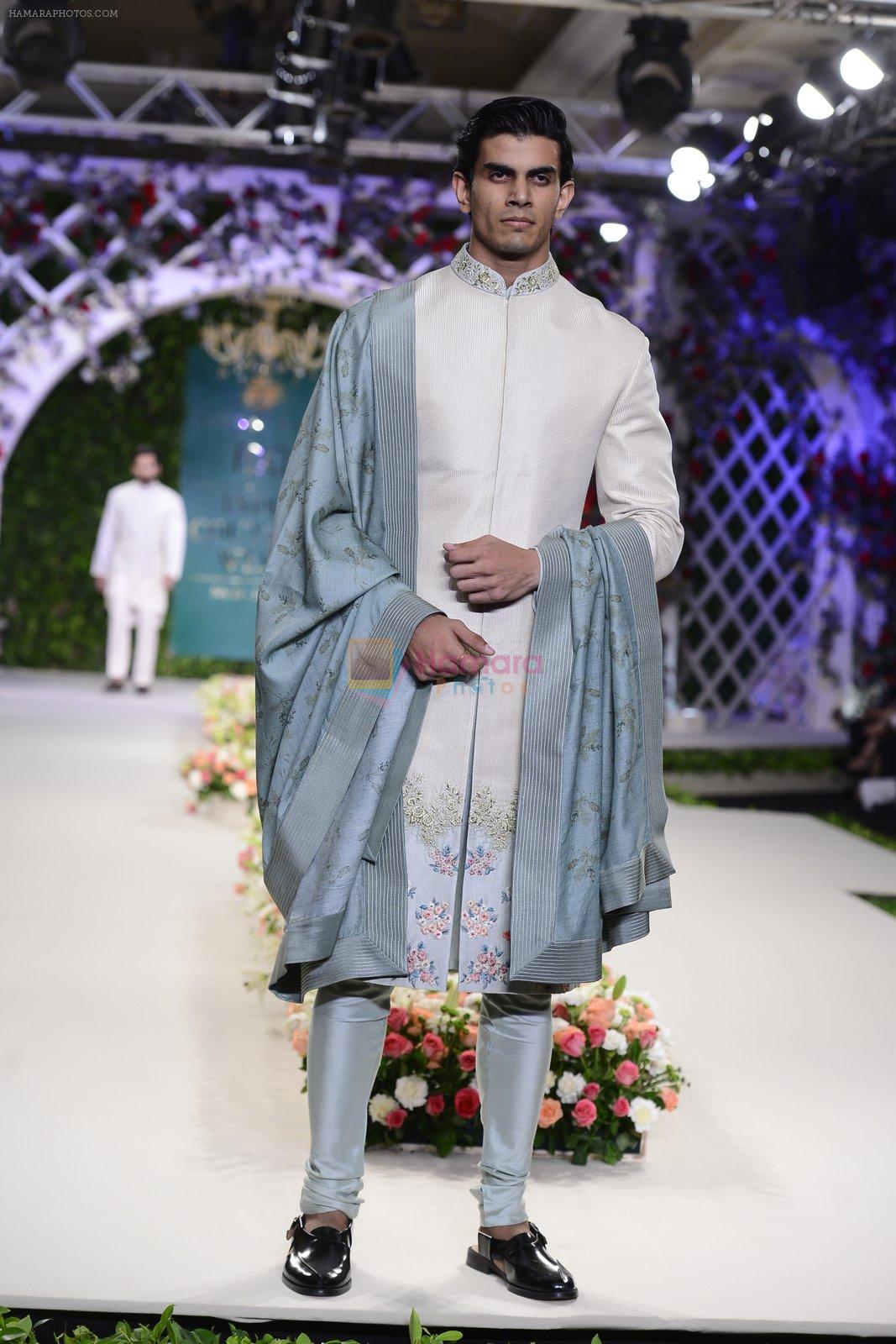 The male models flaunted white achkans, Nehru jackets, kurtas and churidars with flowers embroidered all over. The fabrics used were silk, georgette and chiffon.
The colour palette ranged from soft pastels like pistachio, duck-egg blue and pale pink to stronger tones like mustard, fuchsia and black.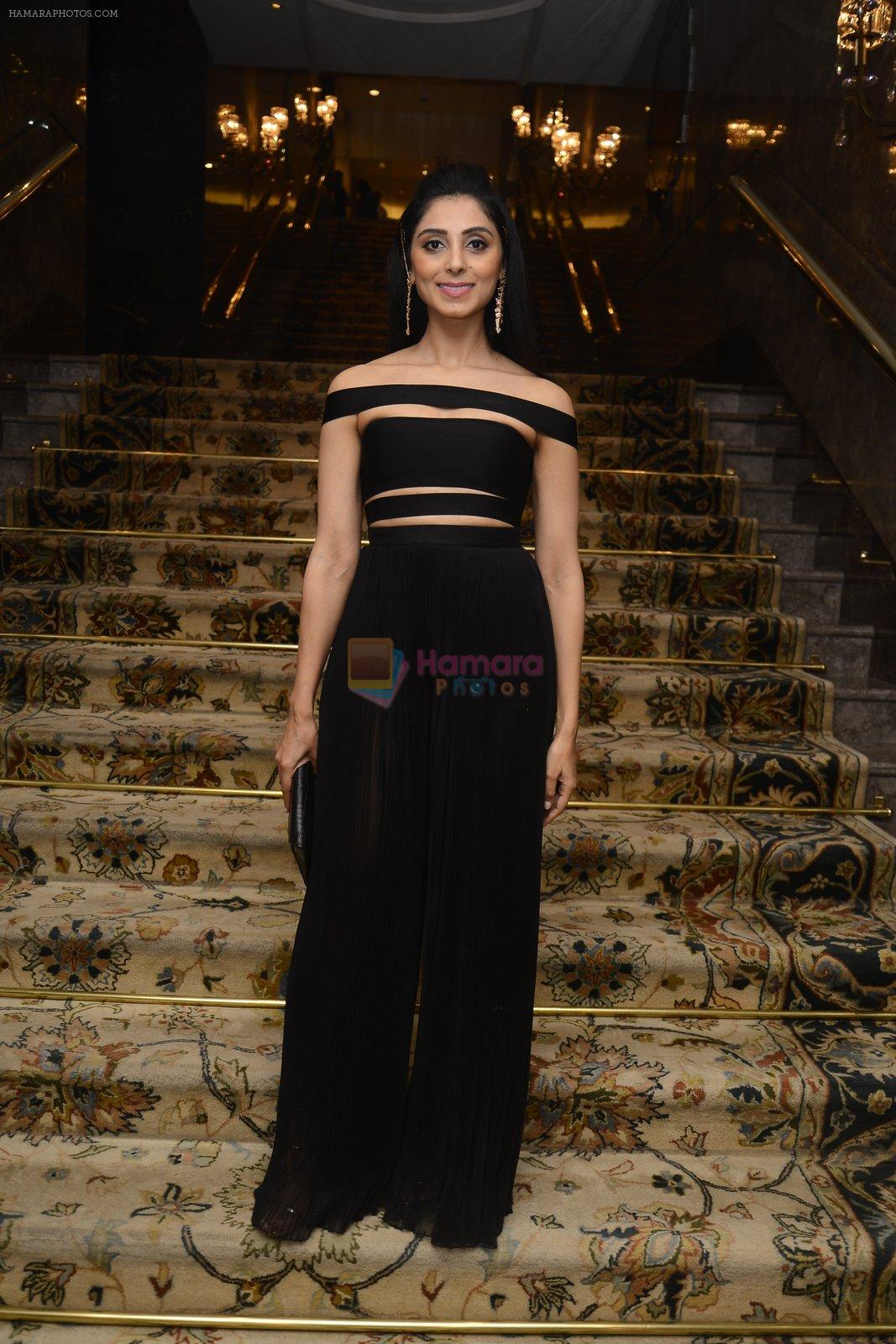 To support the designer, the front row was graced by celebrities like Pernia Qureshi, Randeep Hooda, and J.J.Valaya.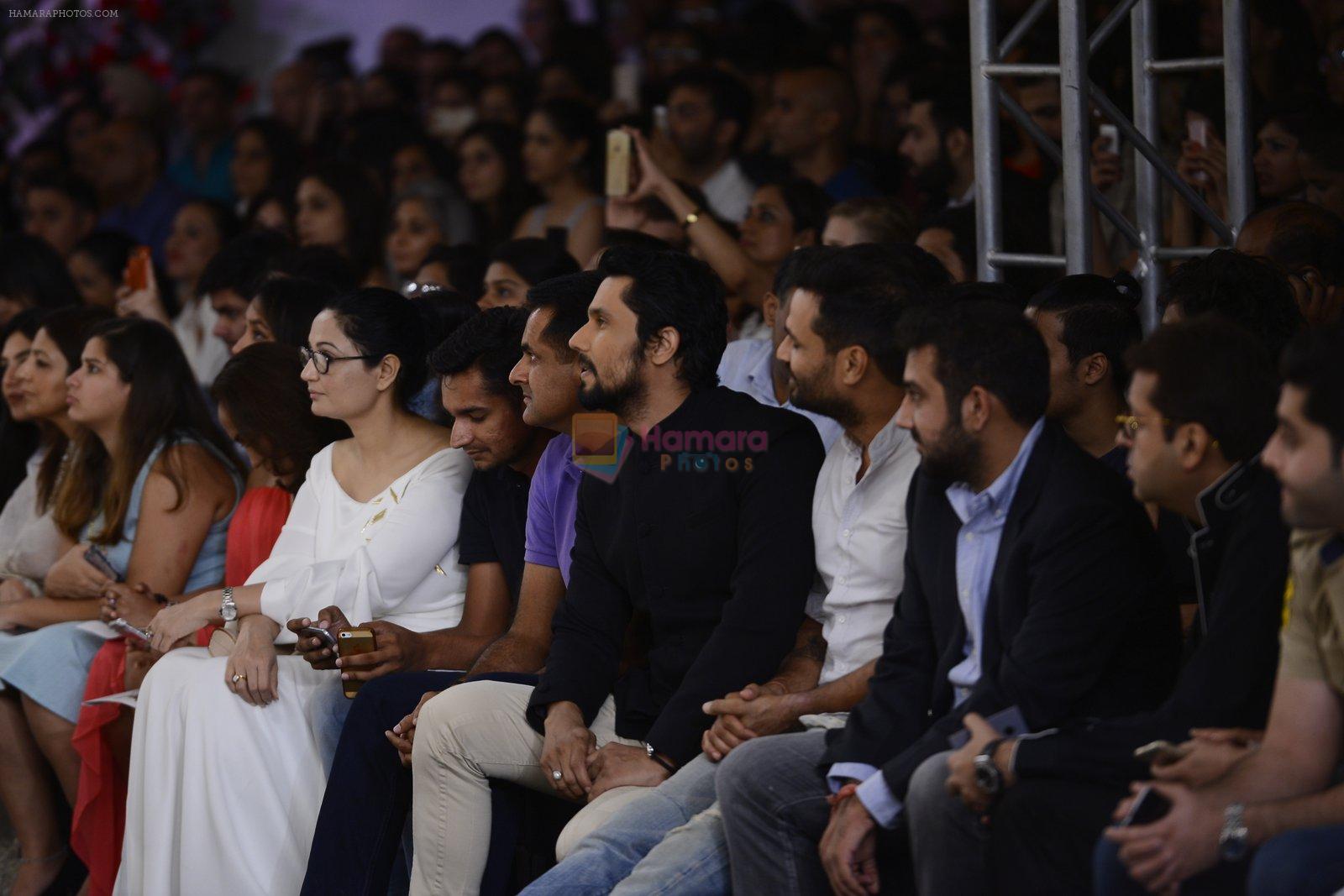 About Randeep Hooda's take on the floral collection: I loved his collection. It is for the modern groom who wants to try something interesting. It was good fun and I would certainly try wearing those floral prints.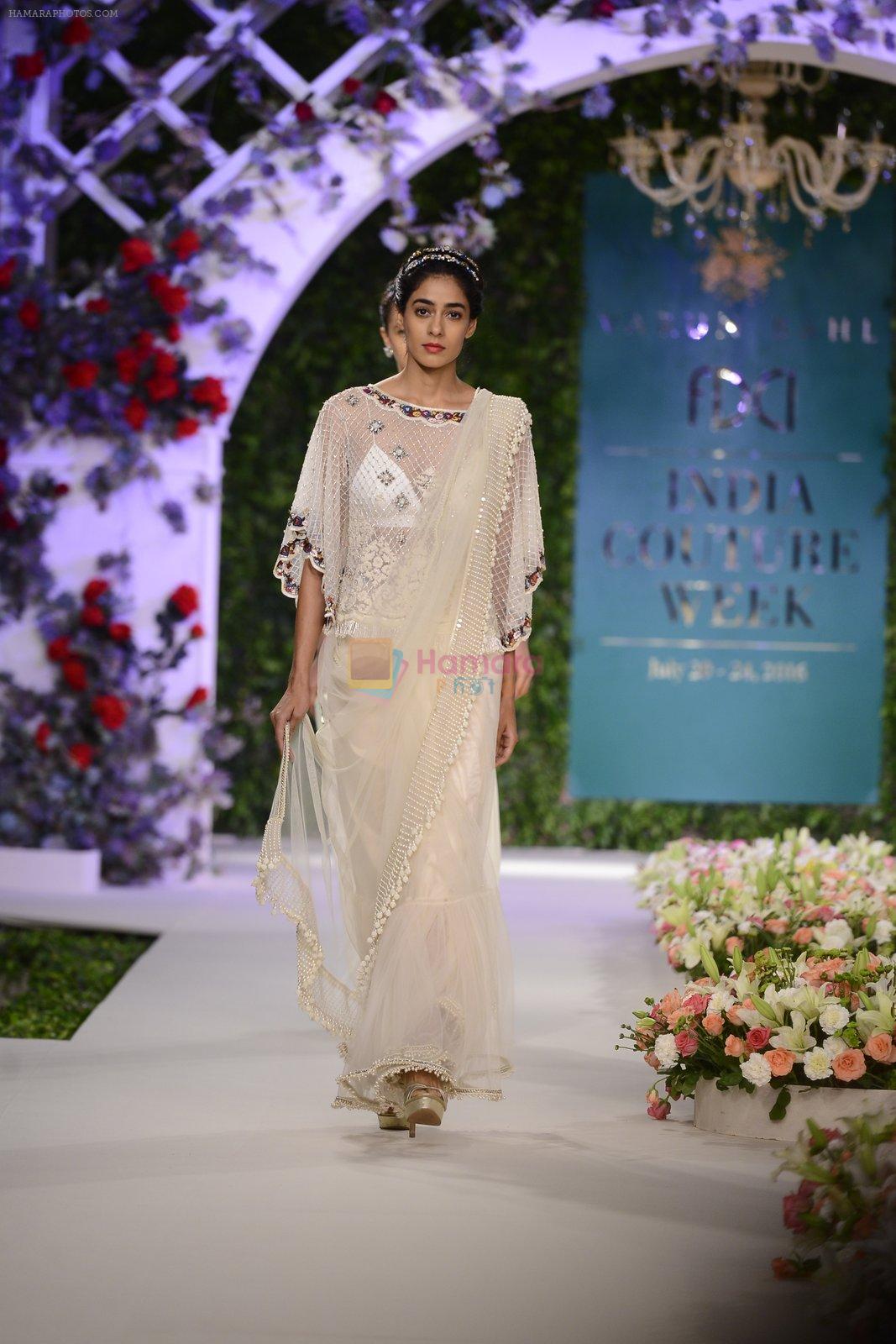 About not having any Bollywood celebrity Showstoppers, Varun Bahl said, Bollywood and fashion are two sides of the same coin in India and celebrities have a big sway in the trends and styles that rule the chart. Their reach cannot be ignored. But I believe in associating with a celebrity face only when it is truly in sync with the collection. I feel a celebrity showstopper is not essential to a successful show, but I am not averse to the idea either if it suits the concept of the collection.
Photos of Varun Bahl showcase his 'Vintage Garden' collection at FDCI India Couture Week 2016
More photos on Bollywood Photo Gallery