Dream Bride Yami Gautam looked ravishing when she flaunted a midnight ensemble from designer duo Rimple and Harpreet Narula's collection Hiraeth at the FDCI India Couture Week 2016 yesterday.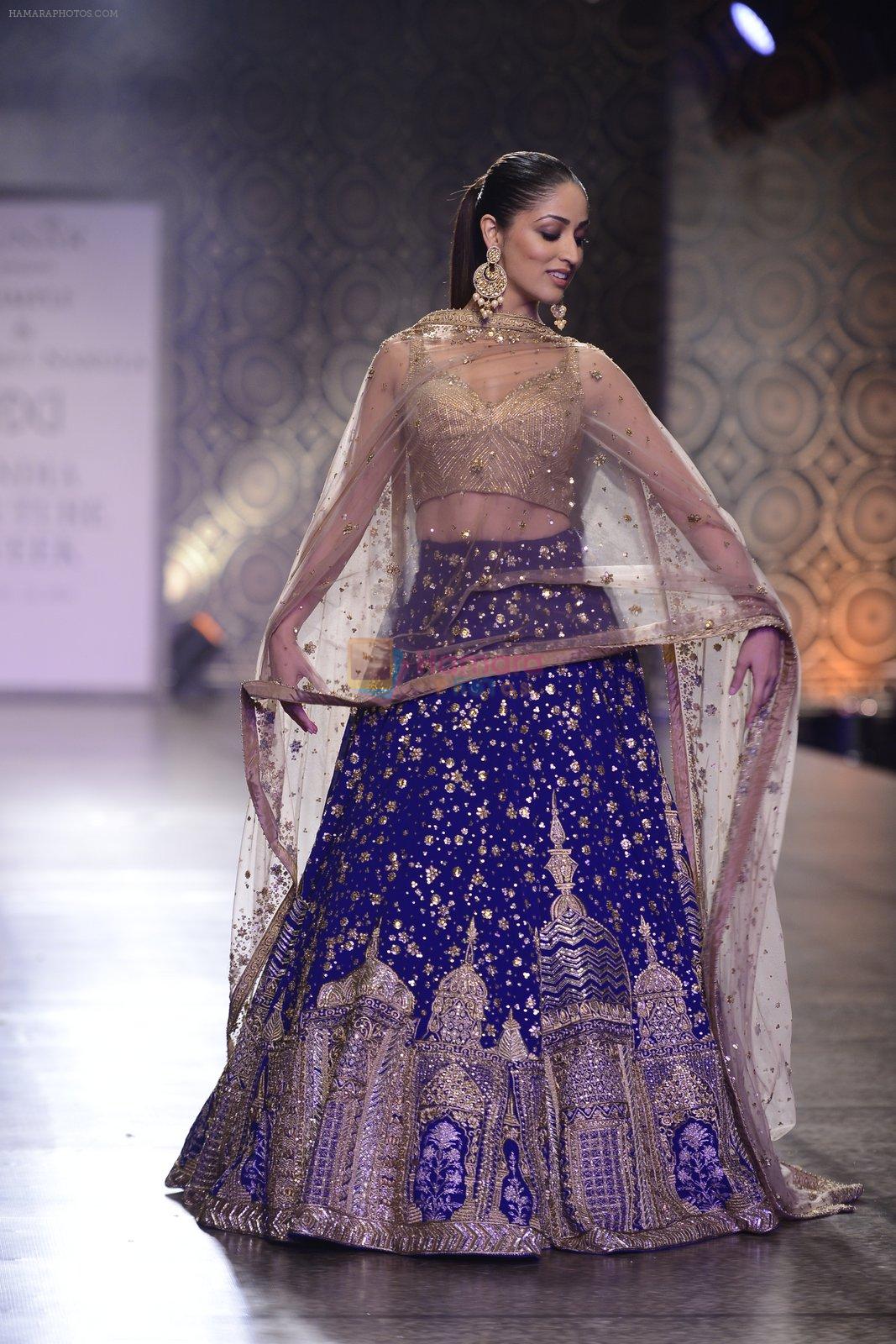 Yami Gautam said she felt beautiful flaunting the ensemble. The choice of the collection color palette was to depict the day transcending from morning, evening and night, which gently flowed from ethereal ivory and antique gold to earthy marsala and midnight blue.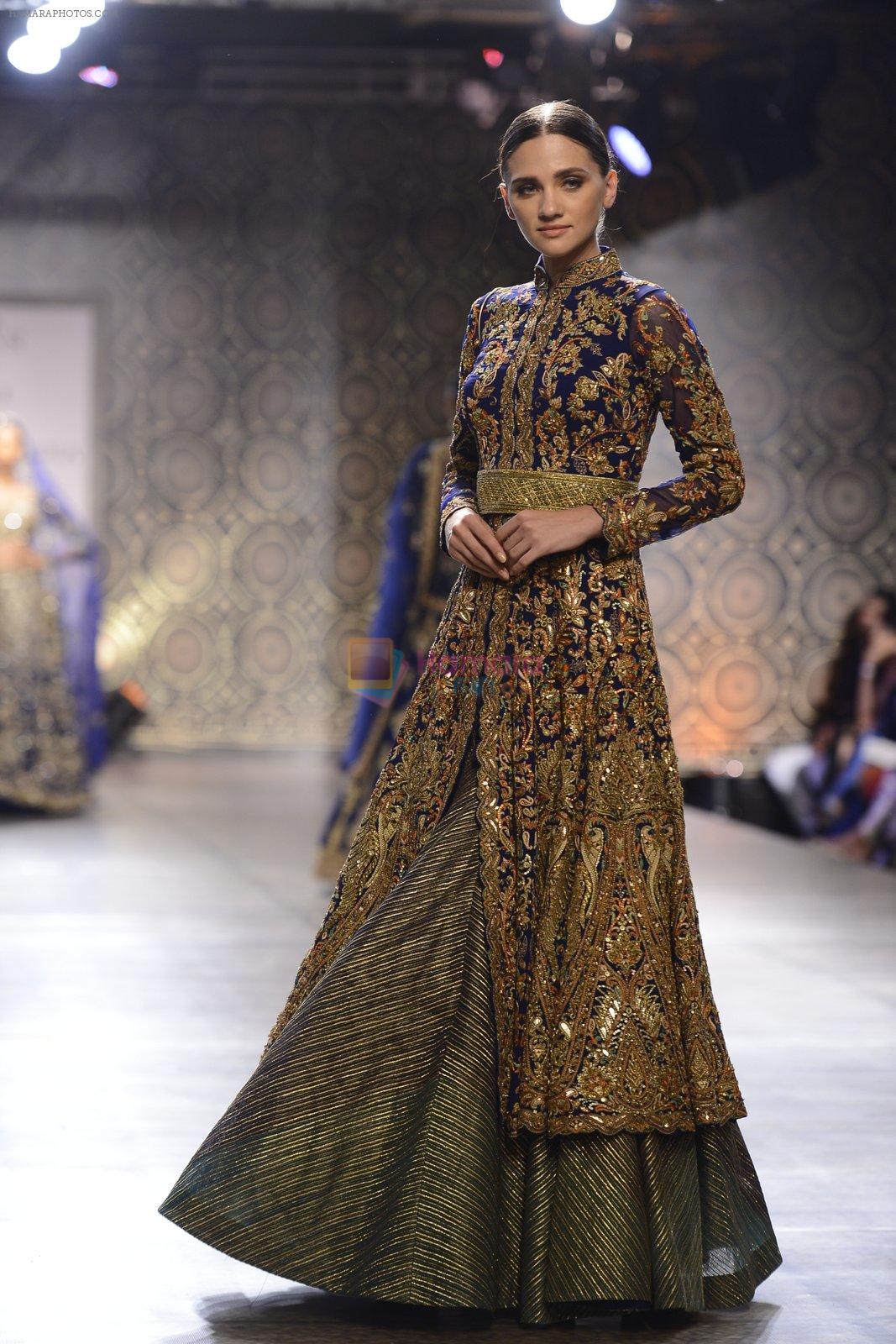 Rimple and Harpreet Narula chose an unconventional colored bridal lehenga with a special motif and paired it with light gold choli with a beautiful embellished dupatta. The collection is a world traveler's take on clothes that are still rooted for a longing of returning home, with a riot of motifs like peacocks, floral and monuments.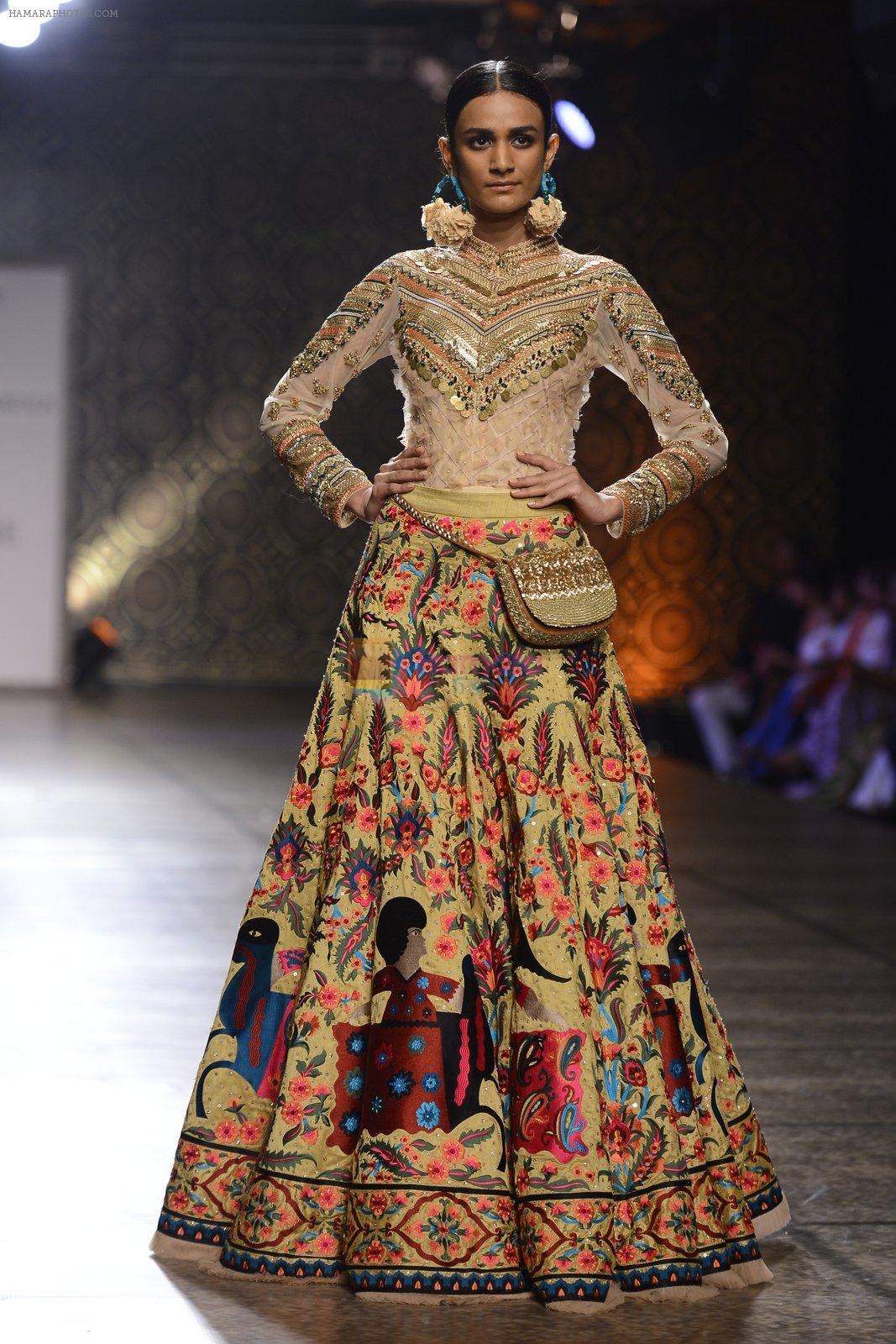 The Hiraeth collection featured majestic long trailed anarkalis, lehengas, regal cloaks, sheer robes and dramatic jackets.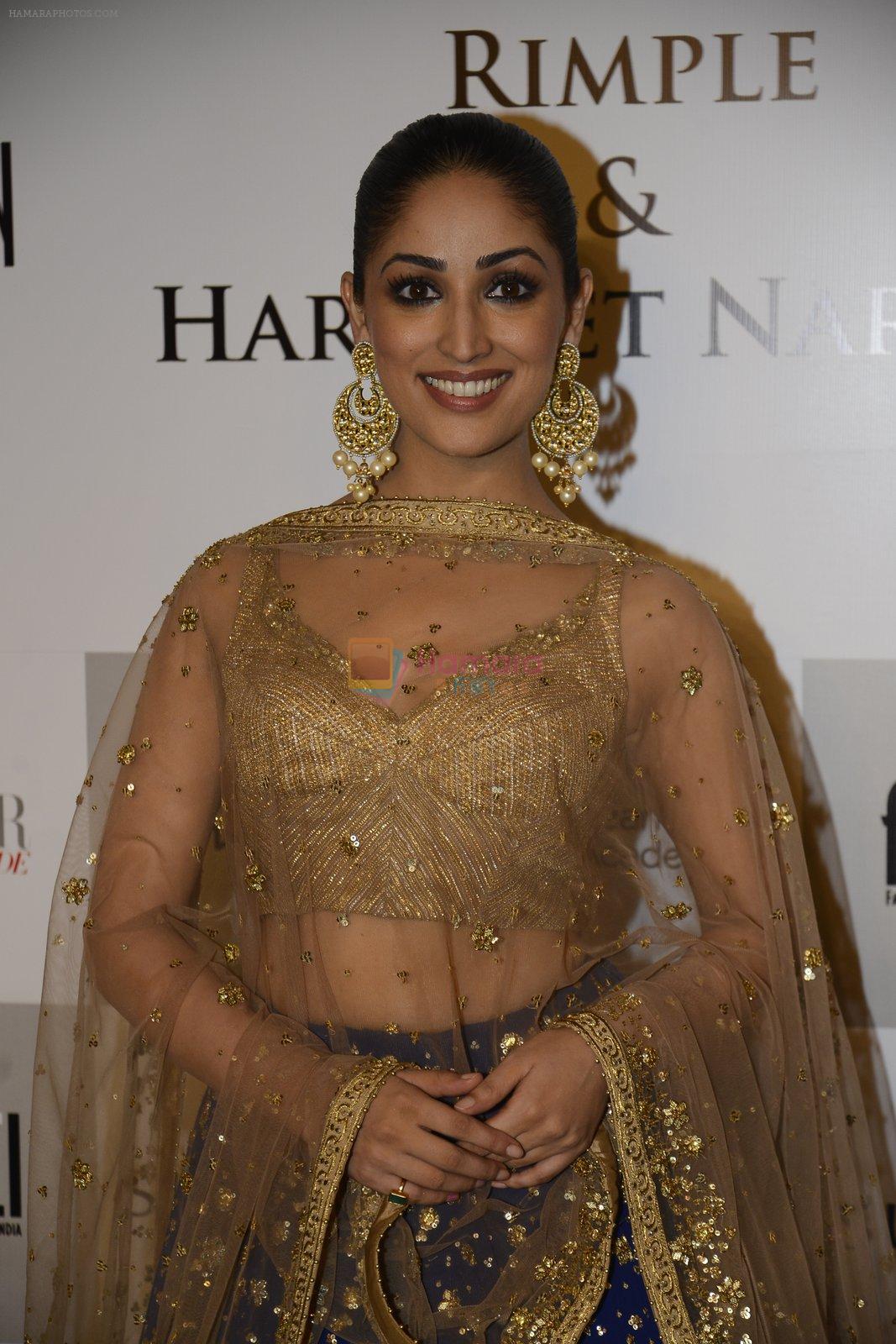 Yami Gautam loved the colors, fit and embroidery. Designer Rimple said praising Yami Gautam she is young and talented, and there is lot to explore. With Yami, Rimple gets a home connect, Yami being from Chandigarh while Rimple and Harpreet Narula are from Ludhiana. They have a soft corner for Yami Gautam.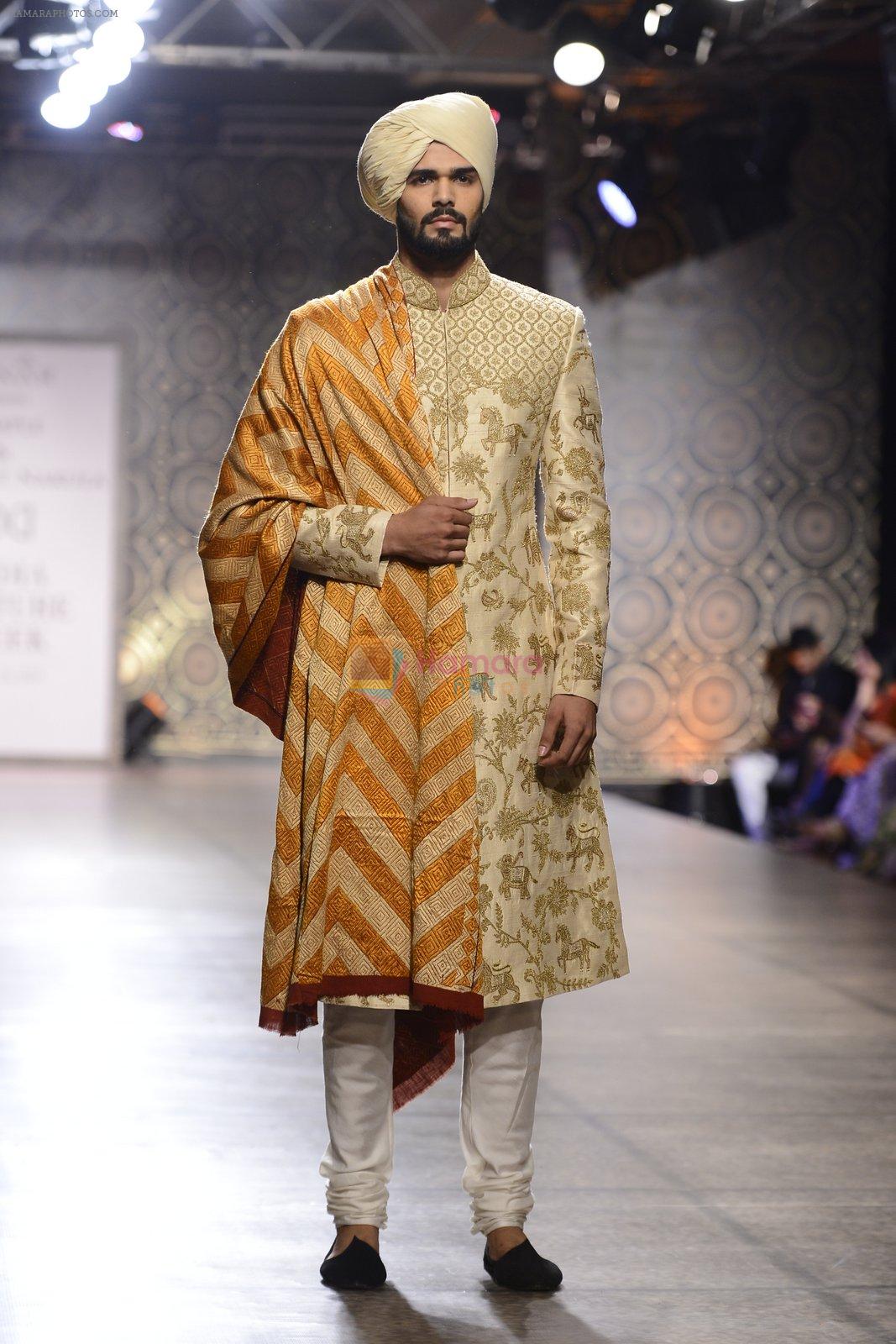 Hiraeth show tethered with Punjabi poetry by Amrita Pritam, as recited by Gulzar.
Photos for Yami Gautam at the FDCI India Couture Week 2016
Photos from Rimple and Harpreet Narula's collection Hiraeth at the FDCI India Couture Week 2016
The event is covered with more photos on Bollywood Photo Gallery