There have been many Bollywood movies which have carved a niche of their own in our memories.
This might not have been possible without Bollywood dialogues with which the audiences can relate. We bring to you top 10 Bollywood dialogues which have become apt in our real life situations:
1. Kitne Aadmi The?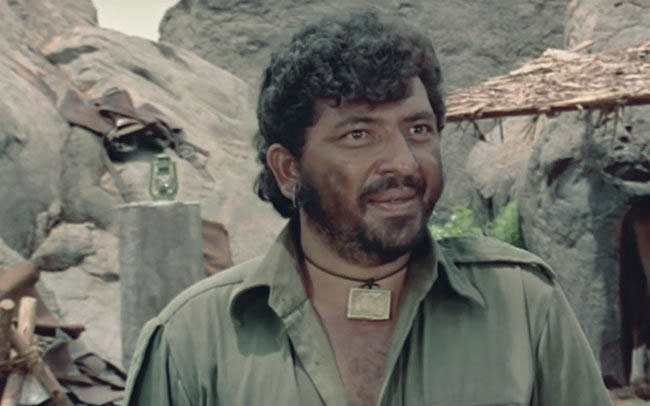 This perennially memorable inquisition was done by the dreaded bandit Gabbar Singh of the movie Sholay. This movie itself has become a learning institution for Bollywood movies, with each of its dialogues repeatedly in our day to day lives. But, none more than this one. The dialogue has been used in different moods, be it simply inquiry or for comic effect.
2. Dosti Ka Yeh Usool Hai Madam, No Sorry, No Thank You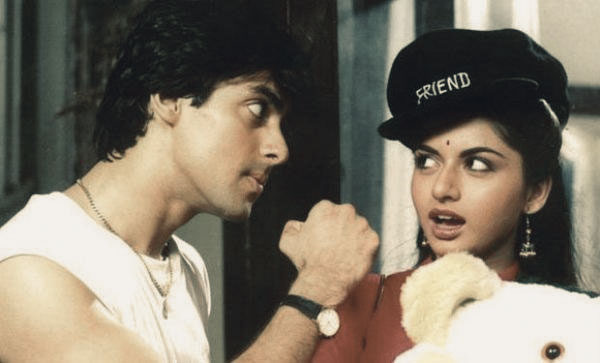 This is one of those Bollywood dialogues which came up in early 1990s and yet stayed in our memories. Today, this dialogue, mouthed by the quintessential Prem from Maine Pyaar Kiya, is always used in nascent college friendships.
3. Kutte, Kamine, main tera khoon pi jaonga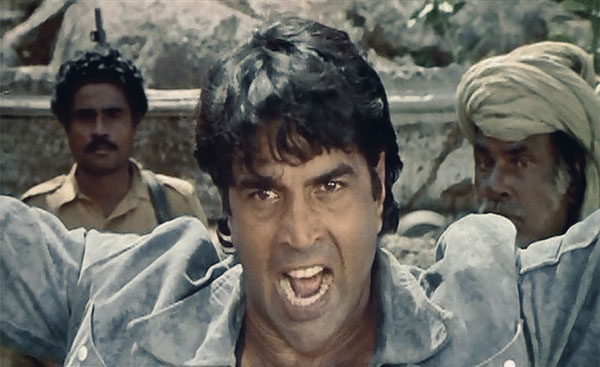 The dialogue might be hyperbolic but is one of the most widely used Bollywood dialogues by people in their lives. While movie had Dharmendra screaming his lungs out to vent his anger, the dialogue is used more with humorous effect in our lives.
4. I can talk in English, I can walk in English, and I can laugh in English; because English is a very Phunny Language
This is another famous dialogue from Amitabh Bachchan's Bollywood movies. Today, English has become an integral part of our lingo irrespective of our mother tongues. However, mistakes are inevitable and this dialogue from the movie Namak Halal is a perfect justification for every mistake done!
5. Pushpa, I hate tears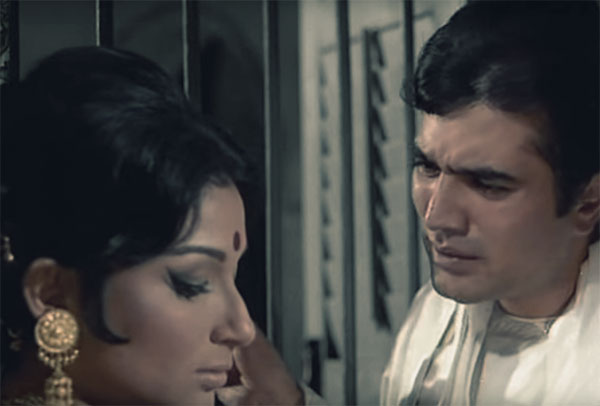 This is one of the most famous Bollywood dialogues of Rajesh Khanna from Amar Prem. These words always work while consoling someone who is in tears for trivial matters.
6. Zindagi mein teen cheezon ke peeche kabhi nahi bhaagna chahiye, bus, train aur chokri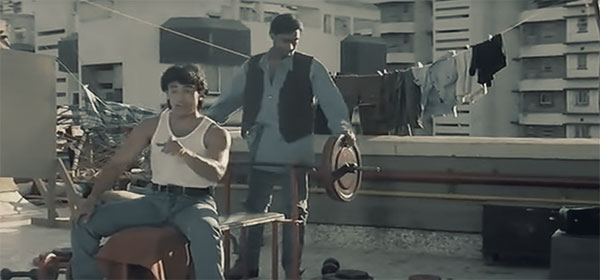 Popular among youngsters consoling friends to move over someone else, this dialogue was from Aamir Khan in the movie Ishq.
7. Mogambo Khush Hua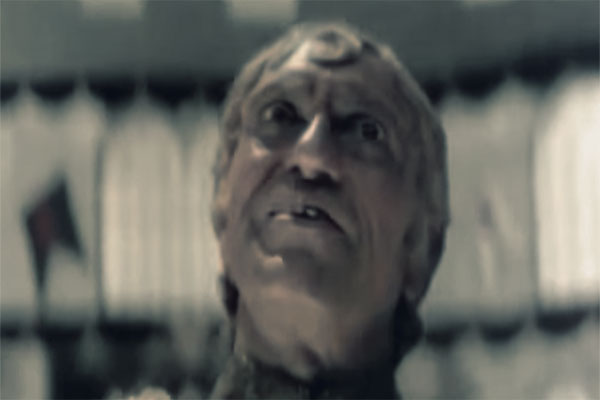 Amrish Puri has delivered some of the most remembered Bollywood dialogues, be it in villainous role or in affable roles. However, none could rival the popularity or everyday relevance of this dialogue. These 3 words from Mr. India are enough to convey your content from someone's action.
8. Uska toh bad luck hi kharab hai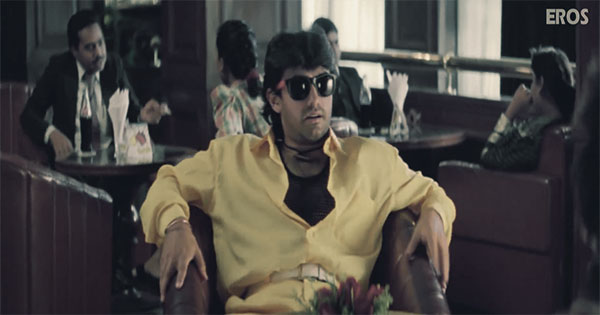 This Aamir Khan mouthed dialogue from movie Rangeela has been used in so many Bollywood movies hitherto that many have forgotten who said it originally. The words suggest 'sheer bad luck' in the most apt manner.
9. Picture abhi baaki hai mere dost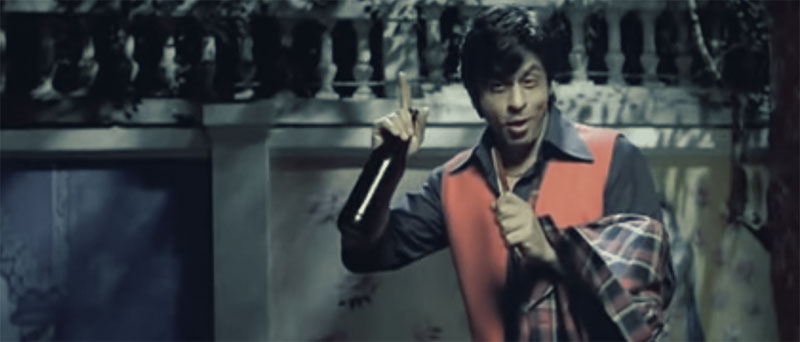 One of few Bollywood dialogues of recent times to find way in our day to day lingo. The dialogue was said by Shah Rukh Khan in Om Shanti Om.
10. Hum jahan pe khade ho jaate hain, line wahin se shuru hoti hai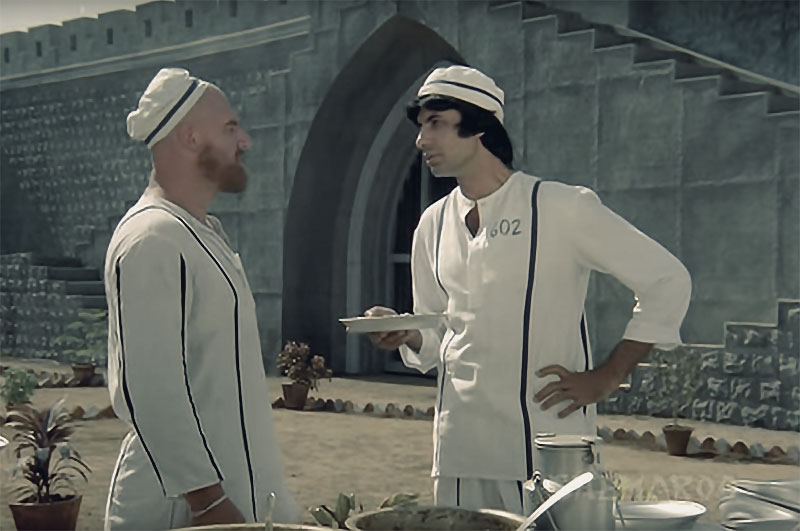 Amitabh Bachchan's these words from the movie Kaalia is surprisingly more relevant today than it's time. Nowadays, we often find ourselves standing in queues and the dialogue is a mice cheeky way to embellish once might, real or fake, while reaching the nose of the queue.
These dialogues from Bollywood movies have mixed so finely in our languages that sometimes we hardly notice that we are quoting Bollywood dialogues. Such is the aptness of these dialogues.