Tracing life history of Bollywood to knowing inside stories of B-Town, our bookshelves are stacked with the glitz,glamour and gossip the industry has to offer.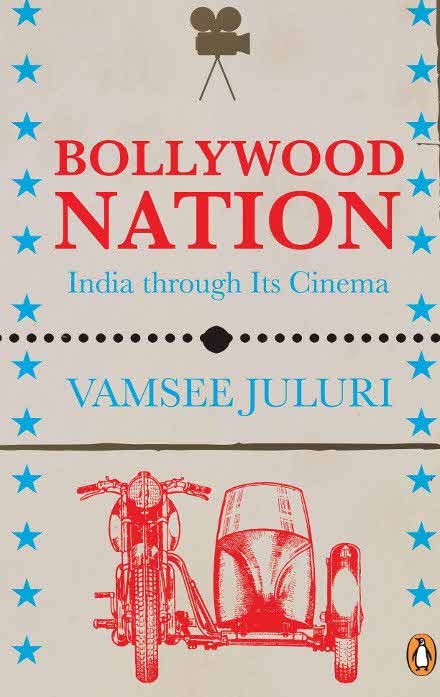 Bollywood Nation: India Through Its Cinema
Author: Vamsee Juluri; Publisher: Penguin; Price: Rs. 299; Pages: 212
Celebrating 100 years of popular cinema from "Raja Harischandra" to PeepliLive", this novel charts the evolution of Indian cinema from its mythological films in the early 20th century to its world-class gangster and terrorist melodramas of today. It also investigates why and how our films have become so deeply embedded in the nation's popular imagination. By narrating the story of India through the stories that our films tell us, the author posits cinema as the voice of the nation and examines how it has shaped our understanding of our place in the world.
Crashing B-Town
Author:: Tulika Mehrotra; Publisher: Penguin; Price: Rs. 250; Pages: 352
With a lead role in a Hindi film, Lila feels she is doing the right thing by coming back to Mumbai. Little does she know that the industry-wallahs – from the opinionated son of the director to the exploitative co-artistes around her. From the rumour-mongering media to her egotistical agents – are all going to try their best to spoil her dreams' This novel explores Lila's struggles through a highly passionate and glamorous, but also notoriously shady Hindi film industry.
Naushadnama: The Life and Music of Naushad
Author: Raju Bharatan; Publisher: Hay House; Price: Rs. 599; Pages: 356
A comprehensive and enthralling narrative – studded with rare nuggets of information – that records the life and times of Naushad. This volume, by one of India's greatest film critics, also throws light on the relations and interactions between him and his singers; his songwriters, and his unsung instrumentalists. The author draws upon his vast and varied experience to come up with a revelatory work which will evoke a medley of memories.
Scandal Point
Author: Fahad Samar; Publisher: Harper Collins; Price 250; Pages: 289
Ricky Kumar is preparing for his launch as a Bollywood superstar. He has just managed to score with the beautiful and petite Rhea Zaveri, daughter of a diamond tycoon. He is handsome, he is in love, he is the apple of his mother's eye and the butt of his father's friendly jokes. His father, of course, is the great film star of yore, Kapil 'King Cock' Kumar. But things begin to go horribly wrong for Ricky when NRI playboy and restaurateur Gautam Goyal flies in from London and checks into a drug rehab facility in Mumbai. All hell breaks loose, much to the media's delight.
This novel is an observed satire of Bollywood, high-society shenanigans and our obsession with celebrity.