John Abraham Monday launched a campaign to eradicate clubfoot, a health condition amongst children. He said he is more than willing to associate himself with such causes.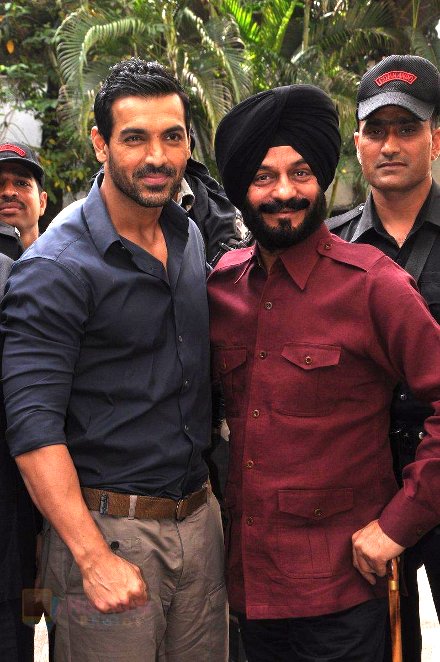 John, who unveiled the poster here, is the goodwill ambassador for clubfoot, an initiative of Cure India.
I am fortunate that I have been able to lend face value and help propagate the campaign. When they told me, I asked them to use and abuse my image – anything that needs championing of a cause requires us (celebrities) to be there.
John Abraham told reporters at the launch of the campaign, who came dressed in a Cure t-shirt.
The actor, who recently give a hit called "Madras Cafe", added that he has learned to be a part of such causes from his parents.
My mother takes care of children affected by cancer twice a week, feeds stray dogs twice a week and takes care of the aged twice a week. My father is an architect and builds homes for earthquake effected people.
John said he was having a busy week as he was travelling, but "sitting for something like this makes me feel special and rejuvenated".