In the wake of the ongoing controversy over certification of Bollywood film Udta Punjab, based on the menace of drugs in Punjab, the censor board has cleared Punjabi filmmaker Baljeet Singh's upcoming film "Dhee Punjab Di" with a 'U' certificate. It examines the impact of female foeticide and Punjab drug epidemic.
The makers of Udta Punjab have been at loggerheads with the Central Board of Film Certification (CBFC) after it reportedly suggested 89 cuts to the film. Since then, many known celebrities from the entertainment industry have come out in strong support of the film while demanding the removal of CBFC chief Pahlaj Nihalani.
Baljeet, who has written, produced and directed Dhee Punjab Di, slated to release on August 19, says his film is not anti-Punjab community.
CBFC has cleared my film with a 'U' certificate. When I took my film to them for certification, they just asked me to cut one particular scene where a young boy snorts drug
Baljeet told IANS.
They said that 'Your film deserves a 'U' certificate as drugs is a pan-India issue today and it's not just restricted to Punjab'. These things are also happening in states like Haryana, Rajasthan and Maharashtra.

They said it won't look good if a kid will see how a character in the film is snorting drugs. So I chopped that scene myself.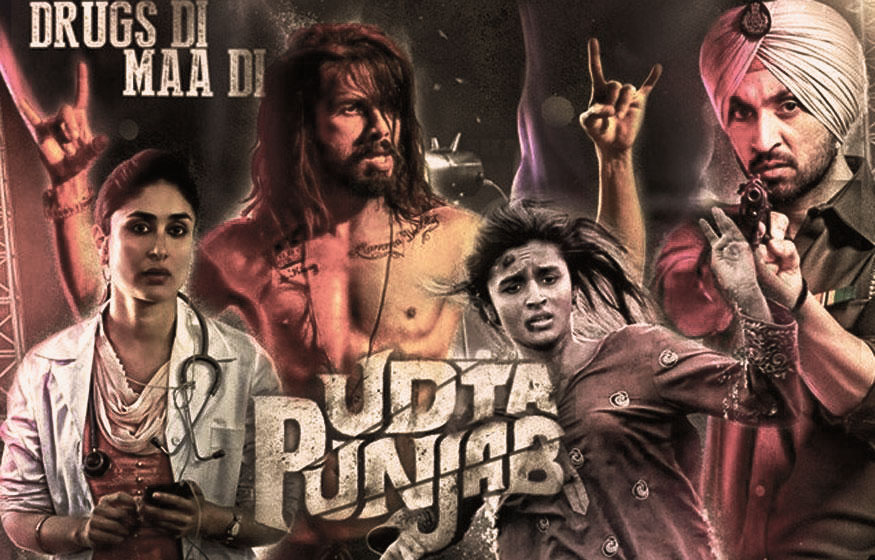 However, Baljeet feels an "anti-Punjabi culture" film like "Udta Punjab" shouldn't get any release date with specified cuts by the censor board as it shows the state in "negative limelight".
The bad language that Shahid Kapoor has used in the film, I can't believe how the writer could have written them. Not only in Punjab, but this type of language is against our Indian culture.

Nobody is speaking against 'Udta Punjab' from the industry because it is being backed by big production banners (Ekta Kapoor's Balaji Motion Pictures and Anurag Kashyap's Phantom Films). Everybody is scared that Ekta Kapoor will ruin their career if they will speak against her.
The issue of Udta Punjab, expected to release on June 17, is currently in the Bombay High Court.
Baljeet, who himself belongs to Punjab, says he is unhappy with the way Udta Punjab has been highlighted in the film, which also stars Alia Bhatt, Kareena Kapoor Khan and Diljit Dosanjh.
I'll organise a press conference in Amritsar tomorrow (Monday) for my film. On Tuesday, I'll burn effigies of Shahid, Anurag and Ekta Kapoor at Matka Chowk, Chandigarh. If they will apologise to us, then only we will allow the film to release in Punjab, otherwise we'll protest against them.

Even I'll ask our Punjab Chief Minister (Parkash Singh Badal) to take strict actions against them. If the government gives a green light to the film, then we will stand up against the government also.

I think it's a fabricated controversy going around the film and they (makers of 'Udta Punjab') are being misguided by some agency. Because of this, they will definitely see a financial loss.
Baljeet has also decided to file a defamation case against Shahid, Anurag and Ekta.
On Friday, I'll protest against Ekta Kapoor in front of her office in Mumbai.