Shirish Kunder who has previously directed 'Jaan-E-Mann' and 'Joker', unveiled his new short movie Kriti today. The short movie Kriti stars Manoj Bajpayee, Neha Sharma, Radhika Apte. The guest of honor at the event was Kangana Ranaut.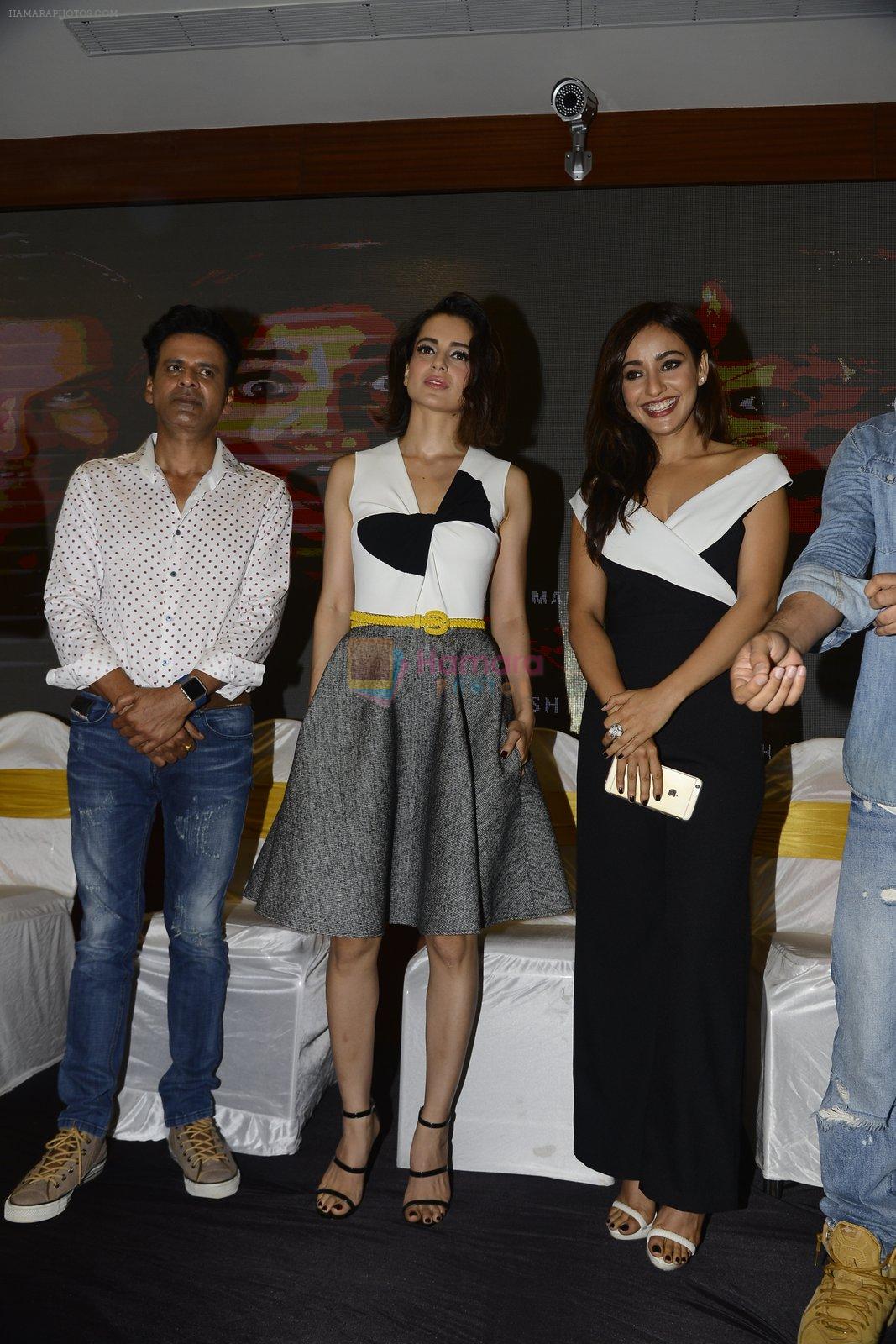 Kriti is an 18 minute short film in which Manoj is suffering from a psychological disorder, while Radhika, Neha play crucial roles with Manu Rishi also enacting a part. The film is for the online platform muvizz.com and is also available on Youtube as well.
While unveiling Shirish Kunder mentioned that with short films he does not have to worry about box-office numbers or the censors. The thought that he could make whatever he wanted and publish it within 2 or 3 months was very relieving.
Manoj Bajpayee had similar sentiments. He mentioned that with Internet becoming wider and bigger and better, one should explore and experiment with all possibilities. The short film Kriti was girls point of view. Manoj Bajpayee did it for the portal and in just about five days Kriti's script was ready.
Neha Sharma said she is honored to be part of this short film and she doesn't often get such roles that are so interesting.
For Kangana Ranaut Kriti was an intense experience and she loved it. She said the film was amazingly written, directed and performed piece of art. She is happy that she is getting to launch a film which is made on a very big scale and she is happy that Shirish thought of something so progressive.