Filmmaker Vikram Bhatt, who recently filed a defamation case against Kamaal R. Khan, on Monday slammed the actor for making derogatory remarks and lewd comments about Bollywood actresses on social media. He feels it's time to fight Khan's comments to safeguard the industry's women.
Bhatt recently filed a defamation case against Khan for saying distasteful things about him and "1920 London" actress Meera Chopra.
On Monday morning, he took to his Facebook account and expressed anger at Khan for disrespectful and uninhibited comments regarding the industry's celebrities. Time and again, Khan has tweeted about actresses like Priyanka Chopra, Huma Qureshi, Madhuri Dixit Nene, Alia Bhatt, Parineeti Chopra, Sunny Leone, Bipasha Basu and Nargis Fakhri.
My defamation suit is suddenly not important. This fight has stopped being about me now. The film fraternity has been a source of livelihood for my family for generations. This is the least I can do to say, 'Thank you'
Bhatt posted.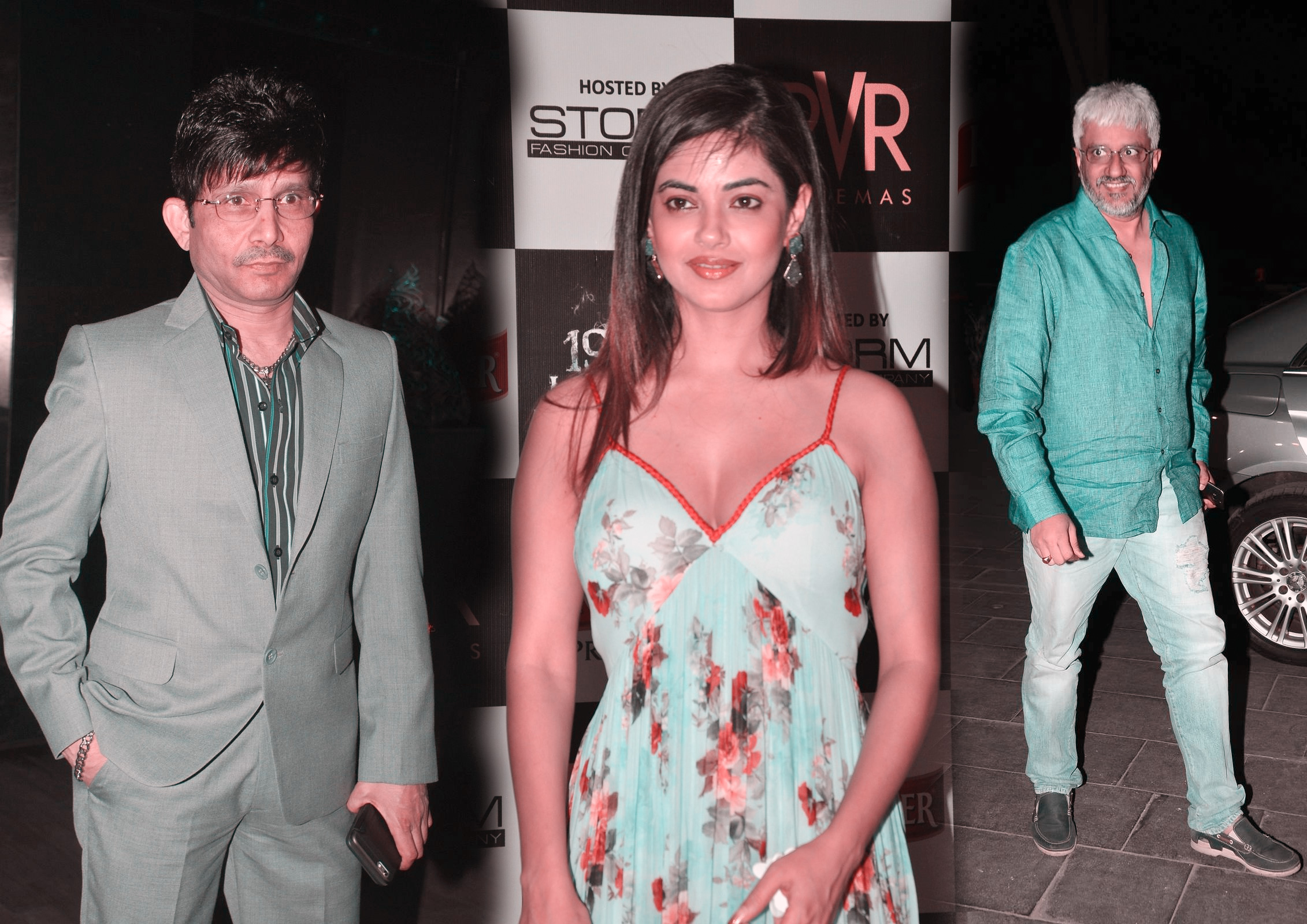 He questioned why people — even those who found Salman Khan's one comment on rape distasteful — have been quiet about Kamaal Khan for years.
We must fight because the NGOs and the Women's Commission which should safeguard the ladies of my fraternity have not found anything disrespectful about this man's comments. I don't understand why.

We must fight because Twitter India has not taken this account down and thinks Mr. Khan's comments are free speech. I don't understand why.

We must fight because the ladies in my fraternity are being abused and the various film associations think it is all right. I don't understand why… We must fight because a man attacks my tribe every other day and we have no other way but to go into the filth to fight him.

Bhatt said he was perturbed by Khan's "absurd insinuations" of calling him a "fraud, a pimp and other unsavory names".
I couldn't care less; When you have made a business of ranting, then ranting is what you got to do.
But Bhatt was hurt when he saw his daughter crying over it. And it's then that he decided to fight the situation.
He shared that he received calls and messages from concerned friends and colleagues when the news of his sending Khan a defamation notice became known.
They advised me against continuing with this fight. When you fight filth you get filthy yourself, they warned, and they are right.
Bhatt said the defamation case led an enraged Khan to go on a Twitter rant, saying:
Now I will reveal in the court how Vikram Bhatt tried to supply Meera Chopra to a well-known producer by many dirty tricks.