Katy Perry and Rihanna seem to have buried the hatchet — the two were spotted partying together. The singers' friendship fell apart when Rihanna missed Perry's wedding to now ex-husband Russell Brand in 2010.  When Perry showed her disagreement over Rihanna's patch up with singer Chris Brown, it pushed them further apart.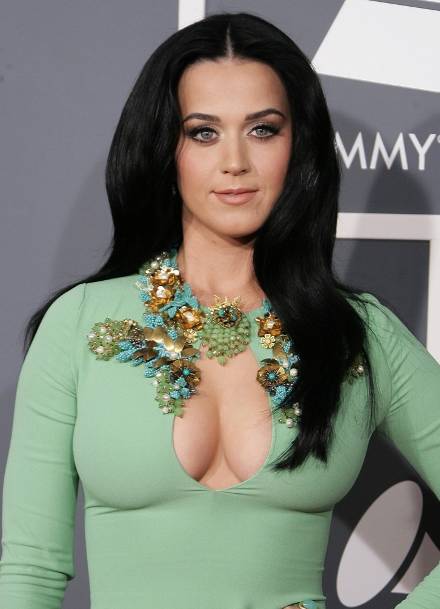 However, both of them seem to have put their past behind and greeted each other cheerfully at the release party for Perry's upcoming track "Prism" here, reports eonline.com. Rihanna even posted a picture on Instagram and captioned it as: "Katy, Rihanna united." They later went for dinner where Perry's beau John Mayer also joined them.
Other news from Hollywood..
Colin Farrell credits yoga for helping him keep his body fit. "It's fun. I do it every day, as much as I can," Farrell told accesshollywood.com at the Hollywood Foreign Press Association's 2013 Installation Luncheon at The Beverly Hilton Hotel Tuesday. Asked what it is about yoga that has captured his attention, Farrell said he likes how the exercise ritual is all about the body. "I love being in a class with students – 30 or 40 people all moving in unison," he said.
"It's very easy to live where you remain in your head… and you're concerned about various things and constantly contemplating and so on and so forth, so it takes you out of your head for a while and just puts you back into your body," Farrell added.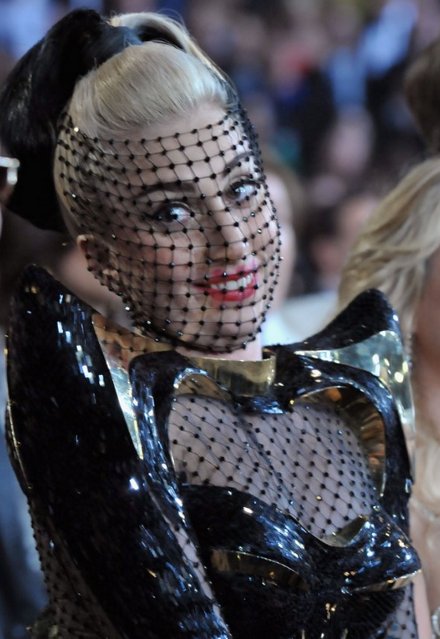 Lady Gaga has no negative emotions for Katy Perry just because both of them released their singles in the same week. Gaga had to hurry the release of "Applause" because it was leaked online. The same week saw Perry's song "Roar" release. Such releases do make things awkward for the artists, but Gaga feels that fans should not bring in any negativity or rivalry, reports eonline.com.
"We both just happened to want to put our singles out within a week of each other. And it's not necessarily convenient for everyone and may be a little bit awkward," Gaga said on a chat show. "We don't need to force-feed this negativity into it until everyone explodes. I really like Katy Perry and I like her fans," she added.
Khloe Kardashian is obessessed with mascara and never leaves her home without applying it. "I love mascara. I'm a mascara junkie. I'd say I have a very loud voice when it comes to mascara," femalefirst.co.uk quoted Khloe as saying. The reality TV star has launched a beauty products line, Kardashian Beauty, with her socialite sisters Kourtney and Kim. Khloe insists that she took charge of creating the eye product – Midnight Mascara – because she loves it.
"I can't leave home without mascara and I'm all about finding the perfect one. I love our Stroke of Midnight mascara. It creates the faux-lash look without dumping. I'm hooked," she added. "We're all involved 100 percent, but we know what each other's strengths are. I mean, I don't wear false lashes so I let Kim and Kourtney steer that one. Kourtney also loves to perfect lip and nail colours," said Khloe.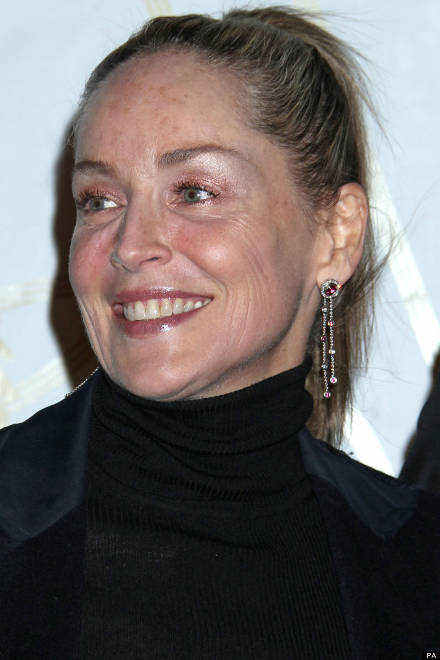 Sharon Stone is 55 and she is a happy person as she is enjoying the process of ageing. "I think I am ageing, but I'm enjoying the process. I think that's really it. I'm enjoying my years, I'm enjoying my life, and I'm enjoying my family. I'm just happy … a happy person," femalefirst.co.uk quoted Stone as saying. The actress previously said that she has never gone under the knife and rather prefers a healthy lifestyle.
"My secret is no secret. I just do all the things you're supposed to do. I eat right, I sleep, I work out, I'm happy. I have a beautiful family, and nice friends. I choose the good things. I choose the happy, and healthy things. I don't choose the bad, unhealthy, and unhappy things," said Stone. She also admits that she has resisted a facelift, despite constant offers from plastic surgeons. "I can't tell you how many doctors try to sell me a facelift. I've even gone as far as having someone talk me into it, but when I went over and looked at pictures of myself, I thought, what are they going to lift," said Stone.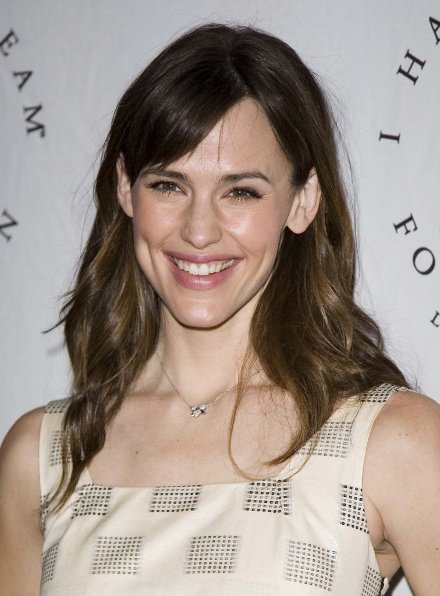 Jennifer Garner won't opt for roles that require drastic changes in her body because she hates calorie counting. "There were times I had to watch every calorie that went into my body. Doing something like that again… it's not exactly on the top of my list," femalefirst.co.uk quoted Garner as saying. The 41-year-old, who has two daughters — Violet, seven, Seraphina, four — and a son — 17-month-old Samuel — with actor-husband Ben Affleck, will never consider having Botox injections either.
"No, because I have a big forehead and I don't want it to be like this slab, a big glacier," said Garner. The "Iron Man 3" actress follows in the footsteps of fellow actress Gwyneth Paltrow, who has also sworn off Botox. Garner previously had fillers injected into her face, but says the procedure made her look "crazy". "I'll try anything. Except I won't do Botox again, because I looked crazy. I looked like Joan Rivers," said Garner.
Damien Hirst is set to collaborate with luxury clothing and accessory brand Alexander McQueen to create 30 new designs to celebrate a decade of the brand's famous skull-print scarf. Hirst will combine the original motif with his own 'Entomology' series of colourful insects to create kaleidoscopic artwork. Hirst was chosen because he combines his interest in symmetrical designs with the natural world, reports femalefirst.co.uk.  The scarves are priced at 315 pounds (over $480) and the pieces will go on sale from November at Alexander McQueen boutiques, as well as the brand's official website.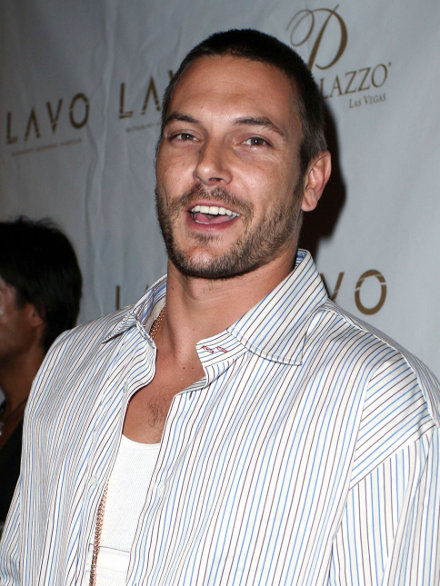 Kevin Federline married his long-time girlfriend Victoria Prince here after a suprise proposal. Federline, Britney Spears' ex-husband, tied the knot with the former volleyball player Prince Aug 10 in a low-key ceremony at the Hard Rock Hotel. Fedrline proposed Prince Aug 9, reports dailymail.co.uk.  Prince wore a white strapless wedding gown featuring a bejewelled bodice and sweetheart neckline. She also donned a matching veil, a thin necklace, drop earrings and a tennis bracelet. Federline wore a black suit, white shirt and silver grey striped tie.
The guest included only the couple's family members and close friends. "Kevin told her he was going to Vegas for a job, but he surprised her by proposing and then plans on marrying her while they are there," said a source. "Victoria really wanted this for a long time so she's gotta be blown away. She's proven herself with him from day one. Victoria is an awesome girl," added the source. Following the ceremony, the couple enjoyed a reception at the hotel.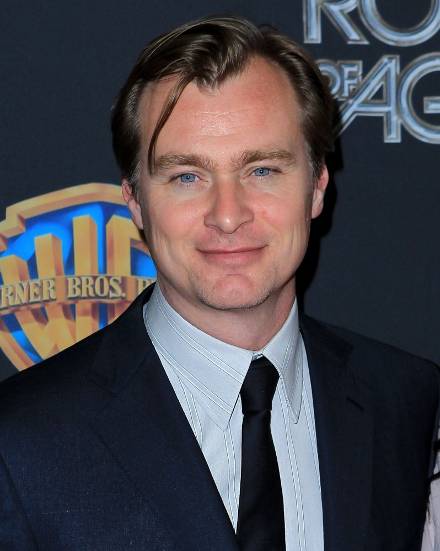 Christopher Nolan has began filming his forthcoming sci-fi film "Interstellar" in Alberta. Leading production and distribution companies Paramount Pictures, a division of Viacom, Inc. and Warner Bros. Pictures announced Wednesday that the principal photography on "Interstellar" is officially underway in Alberta. The film travels across the globe and utilises a mixture of 35mm anamorphic format and IMAX film photography to bring to the screen a script – a combination of Christopher's original idea and an existing script written by his brother Jonathan Nolan for Paramount Pictures and producer Lynda Obst.
The new script chronicles the adventures of a group of explorers who make use of a newly discovered wormhole to surpass the limitations on human space travel and conquer the vast distances involved in an interstellar voyage. The film features veteran actors like Matthew McConaughey, Anne Hathaway, Jessica Chastain, Bill Irwin, Casey Affleck, David Gyasi, Wes Bentley, Ellen Burstyn and Michael Caine to name a few. "Interstellar" is scheduled to release in IMAX and 35mm theaters, Nov 7, 2014.  Paramount Pictures will distribute the film in the US whereas, Warner Bros. Pictures will distribute it internationally.
After three years as a blonde, reality TV star Chantelle Houghton has decided to again become a brunette. The 29-year-old was spotted leaving a salon with hairdresser Shane O'Sullivan Monday after having her hair dyed, reports dailymail.co.uk. Houghton also had new Easilocks hair extensions added to give her a long glossy mane. As a single mother to Dolly, from her 17 month romance with ex-fiance Alex Reid, she had gained a few pounds in recent months. But she clearly has retained her body confidence as she stepped out in a floral mini dress.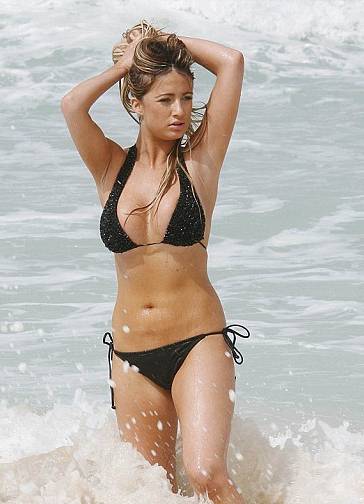 Meanwhile, Chantelle admitted she needs to 'rein it in a bit' after feasting on her favourite foods. "I've been on diets all my life and it's so boring. When I get a moment to myself, I just want to sit down and have a treat. I'll have to rein it in a bit though – the nice comments (about my weight) have made me eat more. I've had a Chinese meal, an Indian takeaway and a Nando's this week." Talking about her size she said: "I went to buy a new dress last week and was shocked to discover I'd gone from a size 10 to a size 14. I think most mums will agree that it's a struggle to keep in shape when you've got a baby."