Bollywood veteran Anil Kapoor believes in the treasure trove of stories that India has to tell, and feels the more filmmakers pick tales that are in touch with reality, the better will be their reach across the world.
During a tete-a-tete with Rakeysh Omprakash Mehra and US-based Indian actress Freida Pinto at the International Indian Film Academy (IIFA) extravaganza here, Anil spoke about what how films can cater to the society.
The "Mr. India" star, who is now a globally known face courtesy his roles in foreign films and TV shows, said:
Tell them as real as possible. The more real it is, the better it is. That's the connect.

I know dance and songs are in our culture, but we have great stories to tell and I am sure it will be appreciated anywhere in the world. All these things are very important for films, and the awareness of all these films is important for the world.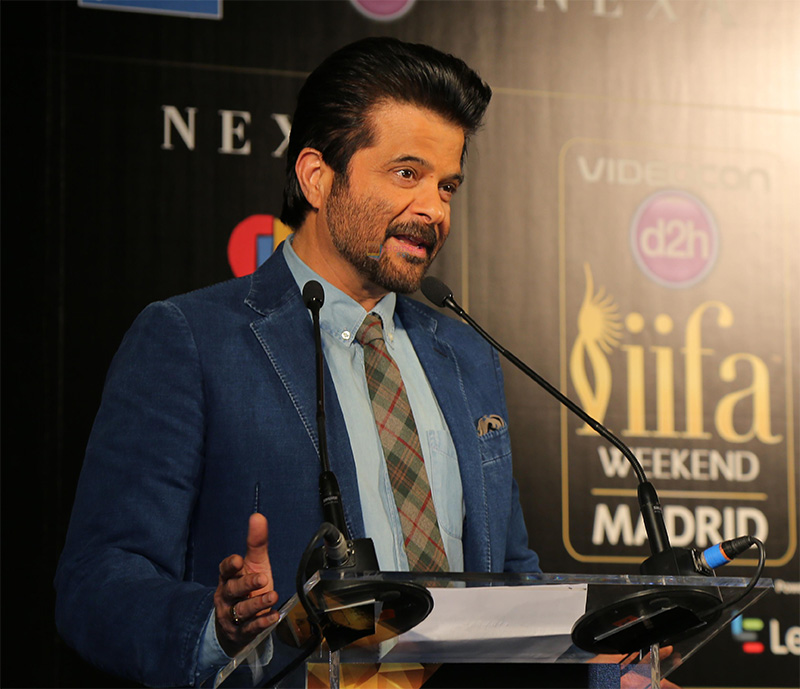 Anil, who has adapted international TV show "24" for a desi version for Indian small screen, said that filmmakers on the home turf must understand that
you have to somewhere please their (people in the west) intellect and taste which they have developed over the years.

We have a reservoir of stories in India, and I don't think anywhere in the world there are so many stories to tell.
Often stars agree to sacrifice on their pay cheque for the sake of a viable story. When Mehra asked Anil if a pay-cut is a sacrifice or contribution, he said:
I go with the vibes. If I listen to a story, it's not about money that I am looking at it.

There are so many other tangibles which come with those kind of films. That's how we look at it. All these things are there in the mind. Sometimes it goes right and sometimes completely wrong.