India-born Canadian filmmaker Nisha Pahuja, known for her 2012 documentary "The World Before Her", was asked to try the Indian market two years ago, but didn't show much excitement then. After the Dec 16 Delhi gang-rape, she was however convinced it is time to show the film to Indian audiences.
Over a decade back, she had tried to release a documentary titled "Bollywood Bound" in India, but that didn't work out.
Many years ago talks were on to release 'Bollywood Bound' in India. That didn't happen, but it didn't matter much
Pahuja told in a telephonic interview from Mumbai. But she didn't want "The World Before Her" to meet the same fate because the gravity of the subject matters to her.
People have been talking to me about releasing it in India since 2012. I knew it would take a lot of work and energy. I was very exhausted making the film; so I wasn't entertaining the idea. But the Delhi gang-rape was the turning point; so I thought I have to make sure the film comes out
… said the Delhi-born filmmaker, whose parents moved to Toronto, Canada when she was only four years old.
The story focusses on the complex and conflicting environment for young girls in India; it focusses on two young women – Ruhi Singh, who aspires to become Miss India, and Prachi Trivedi, a militant Hindu nationalist with the Durga Vahini – participating in two different types of training camps.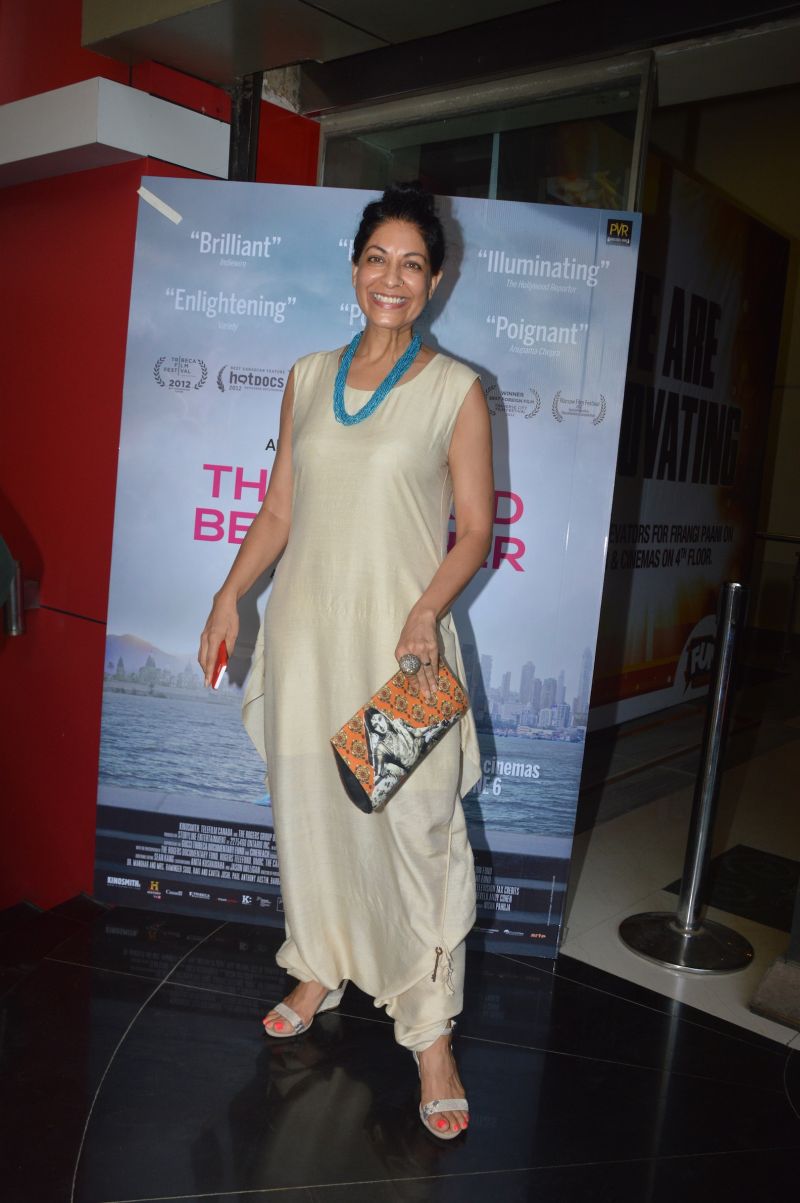 While it will hit the screens in five Indian cities including the capital and Bangalore Friday, the film was recently premiered in Mumbai with celebrities lauding it.
And the thumbs up from the film fraternity certainly boosted Pahuja's morale.
It was amazing. It was emotional for me because I've been working on the project for six years. The film finished in 2012 and now it's coming to India
… said Pahuja, who also met her husband and cameraman Mrinal Desai while working on the film.
Acclaimed Bollywood filmmaker Anurag Kashyap is presenting the film and she says he's fantastic.
He had heard about the film last year in September or October. A mutual friend later introduced us. I gave him a copy of the film and he saw it and decided to support it.
Despite being backed by a well-known filmmaker like Kashyap, the film's release got pushed from April to June.
She says it was in the best interest of the film.
We wanted the film to be released post the elections. The film is very unbiased and neutral. It's important to show a film like this when things aren't emotionally charged. That's why we chose to delay it.
She plans to tour the country starting October and visit areas where cases of female infanticide are high.
We will work with NGOs. All that has to be organised. Where and when we will go. It's a huge project so hopefully from October to probably next March.
Pahuja, who believes against an agenda if one desires to make a documentary, says the process of making "The World Before Her" was an interesting one.
I never set out to make a film on women's rights. Initially, in my head I knew it had to do with India. I was going to use Miss India as a platform to explore the cultural changes; then I met Pooja Chopra – a young woman who won Miss India contest.

It was an extraordinary story I came across. She was supposed to be killed (at birth) because she is a girl. Her father wanted her mother to kill her.
The "Commando" actress' story left her shocked and speechless.
I knew there were women rights issues in India. I know there are issues of equality but didn't know about the level of injustice. When she told me then everything changed for me. The whole film changed. And then when I met Prachi, she told me about the camp; then it became clear to me what it needed to be.