Writer-director Shahid Kazmi, who is gearing up for the release of his next directorial venture "Pending Love", says stories which he has depicted in his film are similar to narratives by legendary writer Saadat Hasan Manto as even he has tried to show a mirror to the society.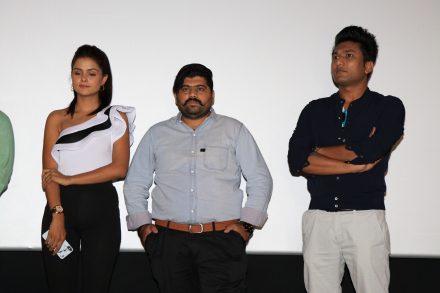 Kazmi was interacting with media at the trailer launch of "Pending Love" along with film's actor Shoib Nikash Shah, Pari Choudhary, Tariq Imtyaaz and Faizaan Khan here on Monday.
"Pending Love" is an anthology of three bold, intense, emotional and practical love stories.
Asked about the reason behind choosing these stories for his films, Kazmi said: "People look at open relationship, homosexuality, polygamy as a taboo in the society. When you can come across such thoughts, and can do such things, then what is wrong with accepting it?
"It is similar to Manto's stories. He was brutally honest in his writings. People thought the language he used was unacceptable, but in our everyday life, we speak the same language."
Kazmi, who earlier directed satirical comedy "Lateef to Laden", said it's high time taboo topics are discussed in the open.
"It's the truth that society does not want to accept such relationships, but it is part of our lives and society. I think that by talking about open relationships, sex, monogamy, polygamy is the right thing and it will help us recover from the excessive restrictions which have been embedded in the society."
Produced by Surjeet Choudhary Film Productions and presented by Prem Kumar Films, "Pending Love" has been shot in Mumbai and Kashmir. It will release on October 26.