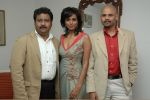 Yesterday, in Essex farm the mood was set with Kishor night 'Chalti ka naam Gaddi' and accouncment of film 'Jalebi Culture' The evening was set on fire with the performance of Abhay Goyle on paino. Abhay is just 13 years and has entered in Limca book of records and now will be the youngest Music director in "Jalebi Culture" and "Laato ke Bhoot". During the event he was accompanied by his teacher Mr. Jaideep Lakhtakia who was playing guitar and also by Nanu who had performed on lot of instruments. He loves playing old melodies.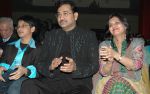 Sudesh was there with his family and thoroughly enjoyed the show. He said, "I have seen Abhay many years ago and every time he shocks me with his outstanding performance and wished him all the luck as Music Director"
Some of his songs which he played were:- choori nahi yeh mera dil,mere sapno ki rani,kora kagaz tha man mera, babu samjho ishare,meri bhigi bhigi si, Pal pal dil ke pass, and many hits of Kishor Kumar
His performance is so energetic that not even a single audience was able to move from seat. From the age of six Abhay's fingers fell on the piano, he did not knew his inborn talent will make him stand apart from his peers and will became the youngest piano player. His personal favorites are old melodies and he is a great admire of western classical music. It is Abhay's late grandfather Arun Kumar Goyle along with piano exponent Brian silas, who inspired him to play at the age of six. He is 31st august 1995 born. His family belongs to Old Delhi. His teaches Mr.Jaideep Lakhtakhiya started teaching him when he was 6 years.
After the concert, speaking to media, Abhay said that "I am very much grateful for the opportunity to perform for such a sweet audience and got the opportunity to pay tribute to Kishore Kumar Ji". he said that "music is not just a part of my life, music itself is my life.
Then was the Film launching of 'Jalebi Culture' under the banner of Atul Production, Harish Sharma introduced Delhi based actress Ritu Singh, a well known model,Director-Atul Gangwar and Music Director- Abhay Goyle and Yoga Guru Suneel Singh also part of film . He is playing himself. The movie is based on how news by media are twisted and mended and how it affects the common man. There was humor that Ram Gopal is making movie on Journalism but Atul was the first one to get it registered.
In the end Sudesh ji was so tempted seeing the joy of audience that he coud not control and sang few of Kishor Kumar's ever green songs.
Over the entire whole event was spellbinding and mesmerizing.
— H.S.COMMUNICATION