ZOYA, the exquisite diamond boutique from the House of Tata, today unveiled its newest collection, Espana, at a grand evening hosted by luxury brand consultant  Nisha JamVwal, where flamenco,  Spanish guitar and Sangria flowed as guests discovered the brands latest designs. The collection was unveiled by the Ambassador of Spain, Mr. Gustavo De Aristegui.  The Spanish Ambassador, his lovely wife Nadia, Celebrity Luxury Consultant Nisha JamVwal and Vice President- Retail and Marketing-Jewelry at Titan Industries Ltd uncorked champagne to toast the evening, Zoya and Spain. 
The event witnessed the presence of Mumbai's elite social circuit and the who's who of the financial capital-Actor Kim Sharma, Ad Guru Gerson Da Cunha and Hollywood Casting Director Uma Da Cunha, Maneesha Ruia, Consul General Domingo with wife Carmen, Anil Dharkar, Aftab Patel with his lovely wife Ayesha Patel, Columnist Anil Dharkar, Fashion Designer Farah Sanjana, Builder Ajay Nahar, Builder Danesh Merchant with Sanya Merchant, Socialites Rashmi Mansukhani, Ritu Pahwa, Reshma Merchant, Pompy Shridhar, Ravi Mullick and more.
Guests were treated to spectacular fashion walk inspired by Spanish influences as the collection was unveiled. Adding further colour and zest to the exciting evening was a magnificent Spanish guitar performance by Li Thu and an extravagant, high-energy Flamenco dance and Paso Doble dance by the group 'Zenith'.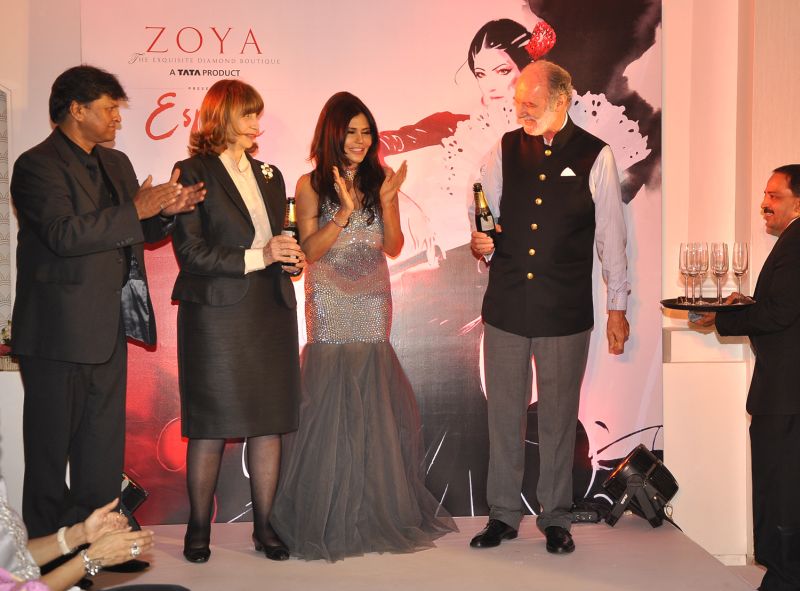 Espana is a fitting tribute to Zoya's journey of creativity and discovery. It draws inspiration from ancient citadels, hand painted tiles, brilliant red roses, majestic toreros and uninhibited passion of carnival revelers.  All these inspirations are forever captured as glittering reminders of a vivacious and passionate culture amalgamated with expert craftsmanship that immortalizes them in fine design of gold, diamond and precious stones. This limited edition line comprises of distinct products, an exotic rose with champagne and white diamond petals, rubies and diamond earrings inspired by the breathtaking architecture of Spain and the sensual movements of the flamenco dancers and more. The collection is a blissful celebration of life.
Speaking on the launch, Mr. Arif Saleem Padiath, Senior Business Manager, Zoya, said "Zoya has always stood for the finest in craftsmanship, design and trust in the impeccable quality of stones and material used to make each exquisite piece. With Espana, Zoya adds a flawless line to the distinguished collections of the best in luxury jewelry presented over the years by the brand. Drawing inspirations from vibrant and flamboyant Espana, the unique and dramatic designs of this collection seem to yearn to find that unforgettable space in the heart of the Zoya woman.'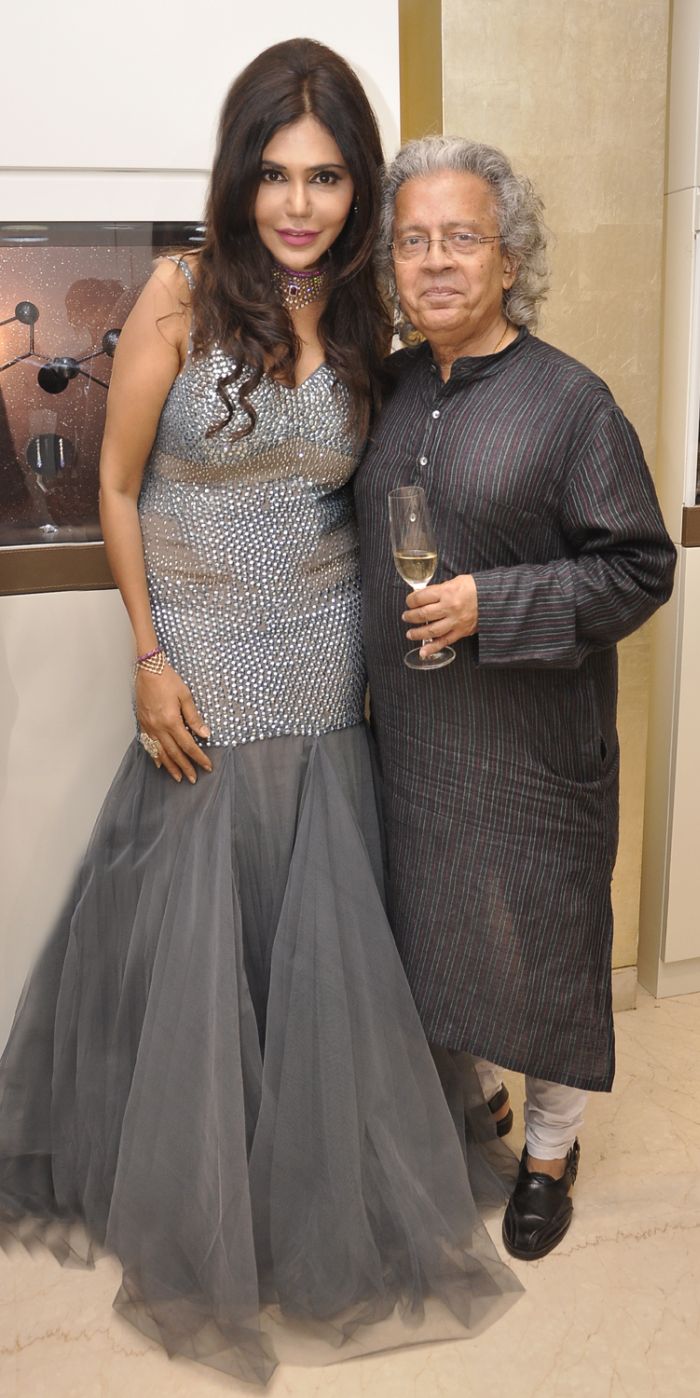 "Zoya is not merely a jewellery store but a dazzling gallery of fine art, where indulgence comes alive in fine designs of gold, diamonds and precious stones.  Zoya has always been special to me and associating with this exquisite luxury brand in this magnificent journey is an honour.  With this distinguished collection, Zoya creates a new setting, form and design for diamonds, with contemporary iconography, and design sensibility, interpreting it both traditionally and fashionably, " added Nisha JamVwal, Luxury Consultant, Zoya, looking stunning in a pink designer ensemble, as she played host and MC on stage.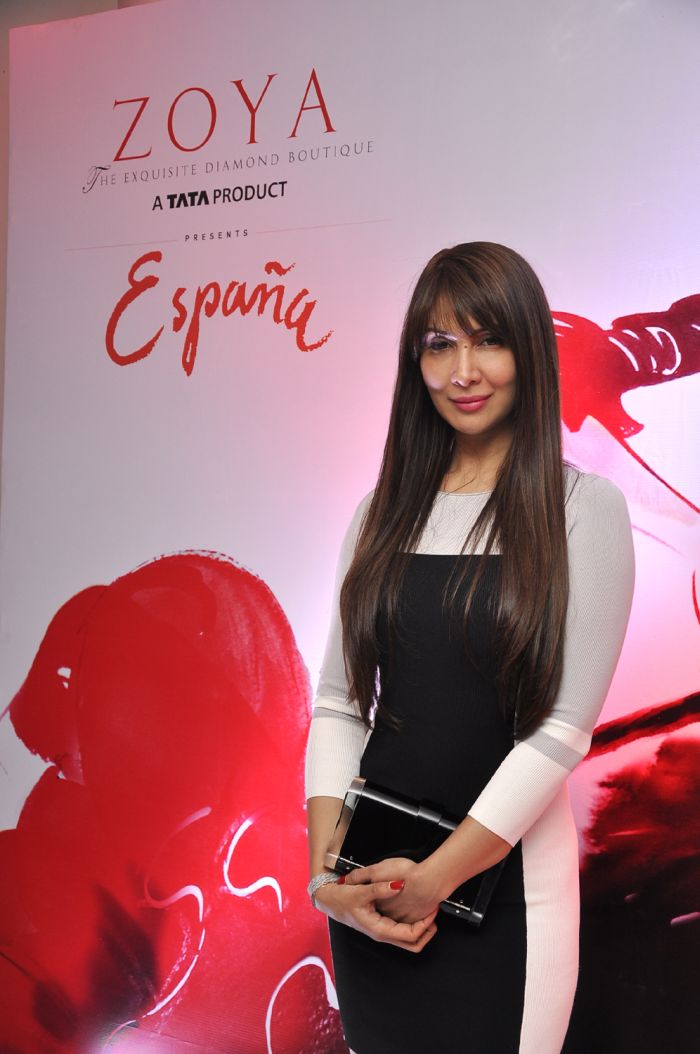 ABOUT ZOYA
Zoya is a chain of luxury diamond boutiques from the house of Tata. It is both a product and a retail brand and is targeted at the discerning, design seeking woman who is international in her aspiration. The store deals in exquisite styled ranges, primarily in diamonds, apart from the traditional and fusion polki & kundan jewelry besides providing an unmatchable buying experience. The store showcases luxury in its most undiluted form.