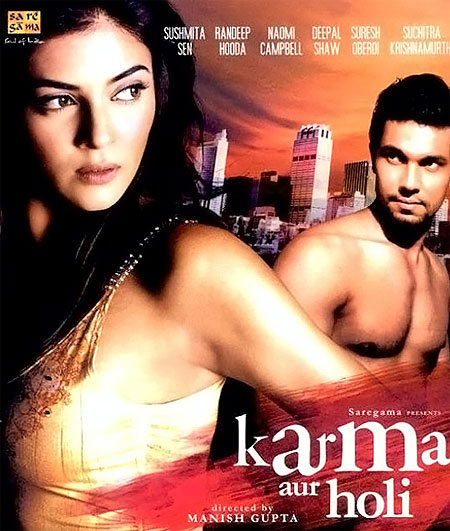 Produced by legendary Hollywood actor Robert De Niro's daughter Drena De Niro, Karma Aur Holi (earlier titled Karma Confessions and Holi) is not your typical NRI flick that tries to force the message down your throat about how better India is than the USA or how one is struggling to find his own identity in the land of Uncle Sam, but then it is again not a very engaging film that can be you focused for its two hour running time.
Rating: 2/5
Starring: Sushmita Sen, Randeep Hooda, Drena DeNiro, Naomi Campbell, Suresh Oberoi, Rati Agnihotri, Suchitra Krishnamoorthy, Deepal Shaw.
Director: Manish Gupta
Meera (Sushmita) is a financial consultant cum yoga teacher and her hubby Dev (Hooda)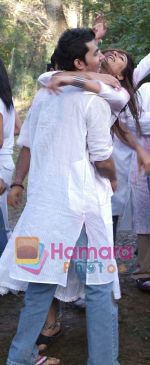 runs publishing house. They have a great huge house and everything seems to be going picture perfect or is it really? They plan to throw a Holi bash for their friends and relatives at their new mansion and all the guests assemble the evening before the Holi party.
Amongst them are Meera's ever worrying sister Vani (Rati) and her mature hubby Shekhar (Oberoi) and their 17 year old son Vikram (Chandan), there is a male chauvinist Dr. Nimish with his docile wife Sujata (Suchitra) and her sister Preeti (Deepal), there is Meera's wannabe filmmaker friend Javed (Armin Amiri) and his girlfriend Jennifer (Naomi), Dev's associate Geentanjali (Maya) and Meera's tarot reader friend Megan (Drena).
As the evening begins to unfold, skeletons start tumbling out of each of these characters' bags and leads to complicated situations. How those close to them and around them get affected by these and what solutions come out of them when the 'Holi' day arrives forms the rest of the film.
The concept of the film is nice but it hasn't really been developed much. Lack of creative writing is seen at every step. The film tends to get too much talkative with nothing much happening beyond the four walls of the mansion. Then again, most of the problems or dilemmas faced by the characters are plain clichéd like for example the MCP Dr. Nimish and his docile wife track. You very well guess it that towards the end she is going to walk out on him in the end. But what keeps you some what attentive is the acting.
Sushmita Sen rocks with her no pretentious NRI accent act. She is perhaps the most loveable thing in the film. Also, her topless act in the shower followed by her smoochathon with Randeep gets many wolf whistles in the auditorium.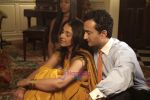 Randeep Hooda is okay but expressionless most of the time. Amongst other who leave an impression are Suchitra Krishnamoorthy and Suresh Oberoi. Famous international model Naomi Campbell is a major let down. Not only is her role ill-developed but she is plain wooden.
Director Manish Gupta (not to be confused with The Stoneman Murders director by the same name) has got together an ensemble cast but has made a kind of a film that tries to tell many stories but none of which is quiet interesting enough. At best, it makes for a good lazy Sunday afternoon DVD watch.