Director Rawson Marshall Thurber's Central Intelligence is a typical frothy Hollywood buddy comedy. Replete with action and adventure, this is a film where cliches are spoofed and spun over, to deliver an unexpectedly refreshing canned drama, that is smooth, fast and funny. Movie Review Rating: 3/5
The narration starts off in 1996, at the high school graduation ceremony. Robbie Wryedick is bullied and humiliated for being bizarre and overweight. He is flaunted naked at the assembly. Calvin Joyner, the Student of the Year, saves him from further disgrace by lending him his Golden Jet jacket. Ever since then, Robbie has never interacted with any of his schoolmates.
Twenty years later, tables turn when the two meet just before their high school reunion. Calvin is now married to his high-school sweetheart Maggie and leads a mundane life as a run-down accountant, who misses his glorious school days. And Robbie, after shedding off his fat, resurfaces as a fit and muscular, lonely and friendless, lethal CIA Agent — Bob Stone.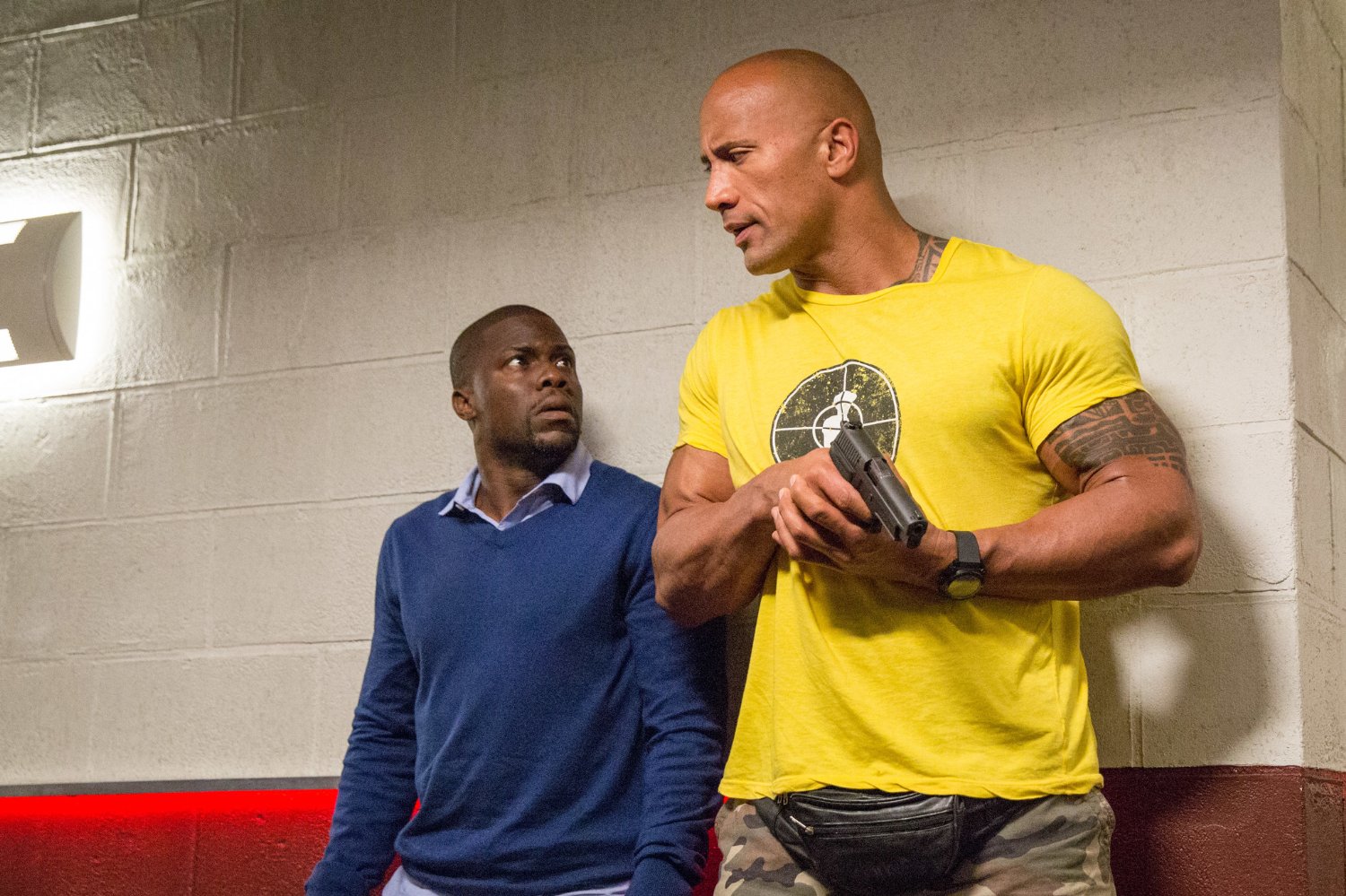 Robbie gets in touch with Calvin Joyner, whom he considers his only friend. He seeks his help to gather information so that he may save the compromised US spy satellite system from enemies, who are trying to sell bogus plans and destroy the country.
How the two friends encounter shootouts, espionage and double-crosses while trying to prevent worldwide chaos, forms the crux of the tale.
The script written by Ike Barinholtz, David Stassen and the director Rawson Marshall Thurber, is unconventional, yet formulaic. The plot straddles on a consistent graph with the right amount of humour, drama and action. It works as a buddy film but fails on the espionage sub-plot front.
Humour arises from action as well as the constant banter between the buddies. The dialogues are colloquial, witty and arresting and the characters with all their quirkiness are well-etched and presented.
Dwayne Johnson is charming as Bob Stone. With his caring smile and lost look, he brings the contrast of his character effectively. With this character, Dwayne proves that he is equally at home with comedy.
On the other hand, Kevin Hart as Calvin Joyner, does not add any nuances to his role. He is his usual self, and thus a bit of a disappointment. But together their on-screen buddy chemistry though odd, is effectual and convincing.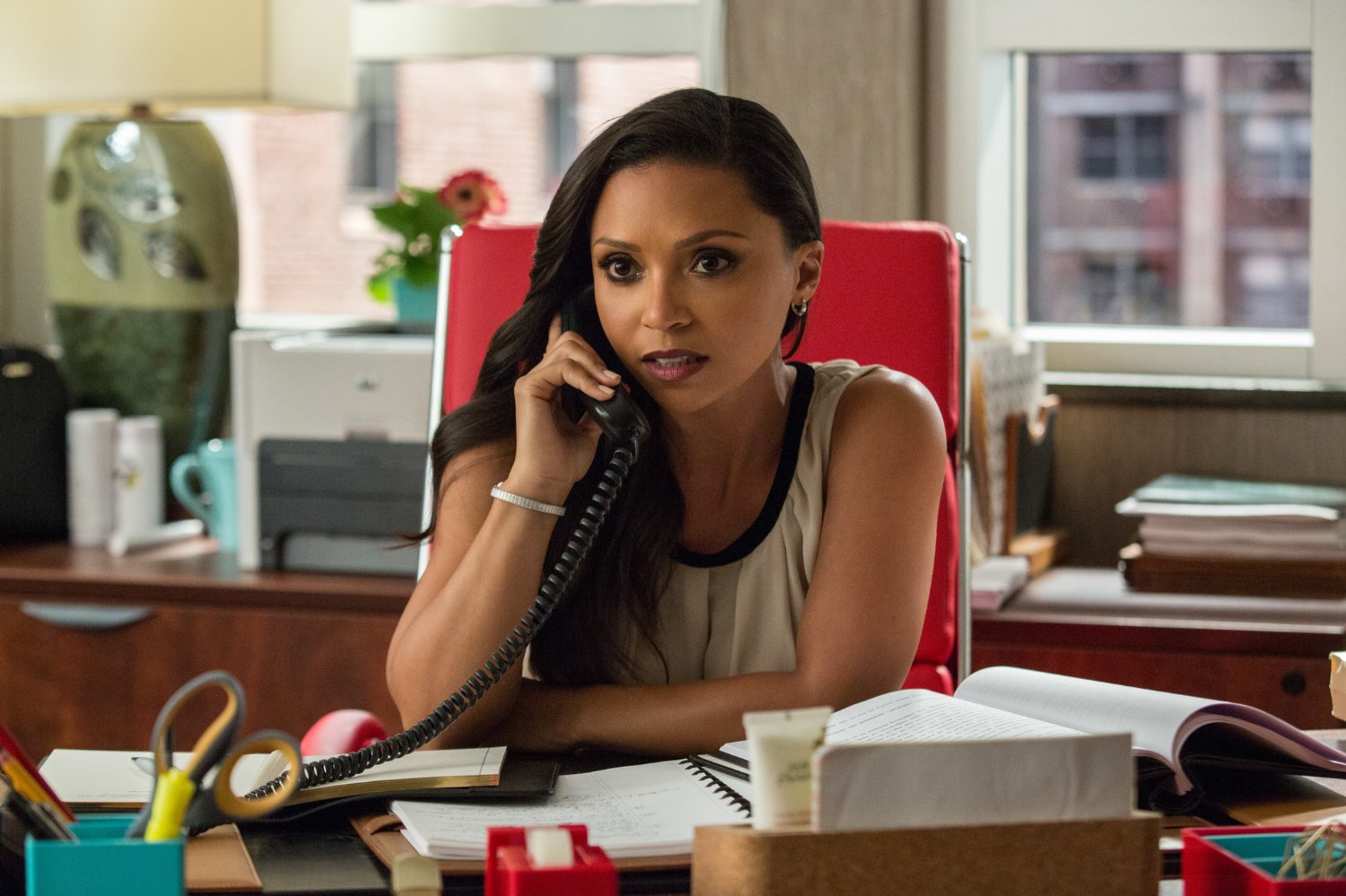 They are aptly supported by Danielle Nicolet as Calvin's wife Maggie, Jason Bateman as their ex-classmate Trevor and Amy Ryan as Agent Pamela Harris. They have their moments of screen glory.
Technically, the film is astutely crafted. Barry Peterson's camera work is noteworthy and his visuals are accompanied by Ludwig Goransson and Theodore Shapiro's music, which is seamlessly layered by Michael L.Sale's efficient editing.
Overall Central Intelligence is a fun film only if you park your intelligence for a while.
Director: Rawson Marshall Thurber
Cast: Dwayne Johnson, Kevin Hart, Amy Ryan, Danielle Nicolet, Jason Bateman, Aaron Paul