Based on a true story that took place between 2005 and 2008, Director Todd Phillip's War Dogs is a story of two young, unscrupulous "gun runners", who con the American Government and become globally known international arms dealers in a short span of three years.
War Dogs Movie Review
The film treated like a dark comedy, follows David Packouz (Miles Teller) as he tries to bring some meaning into his humdrum life in Miami. After quitting as a professional masseur and a failed entrepreneurship attempt, David chances upon an old high school friend, Efraim Diveroli (Jonah Hill) who brags about his arms business.
It is only when David learns that his girlfriend Iz (Ana de Armas) is pregnant that he takes Efraim's bait and joins him as a partner to form an arms trading company called AEY. Initially the company picks up small tenders, termed as "crumbs".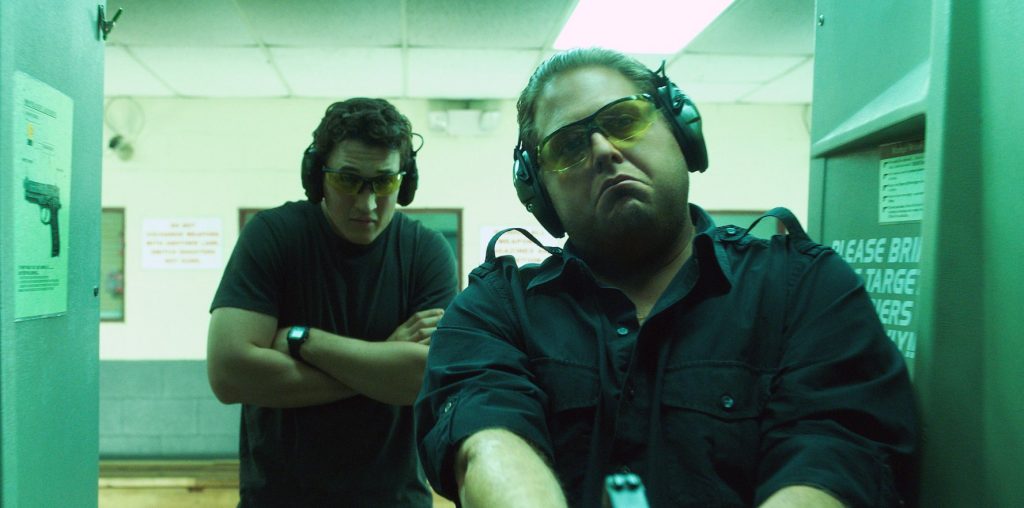 What starts off on a low key, driving the ammunition into Iraq themselves, getting involved in black market deals, the duo soon find themselves eventually spiralling out of control, both physically and mentally.
The script, written by Stephen Chin, Todd Phillips and Jason Smilovic, is narrated in 5 chapters. It lacks the conviction of a serious tale. The narrative is given a bit of levity through dialogues and character design. While David is a man of some dubious integrity, Efraim is shown as a conniving manipulator who could stoop to any level. Together they balance the scales.
The pacing of the saga in the first half lacks drive. Initially, the graph moves one step forward and a few notches backward. It is only during the second act that the film picks up momentum. But then, the issue is not the pacing, it is the exposition. The film is talk heavy between the protagonists and hence, the actual action is missing.
As for the performances, apart from the leading duo, the rest of the cast play their parts convincingly. Miles Teller and Jonah Hill lack energy, exuberance and drive. They deliver a lacklustre act.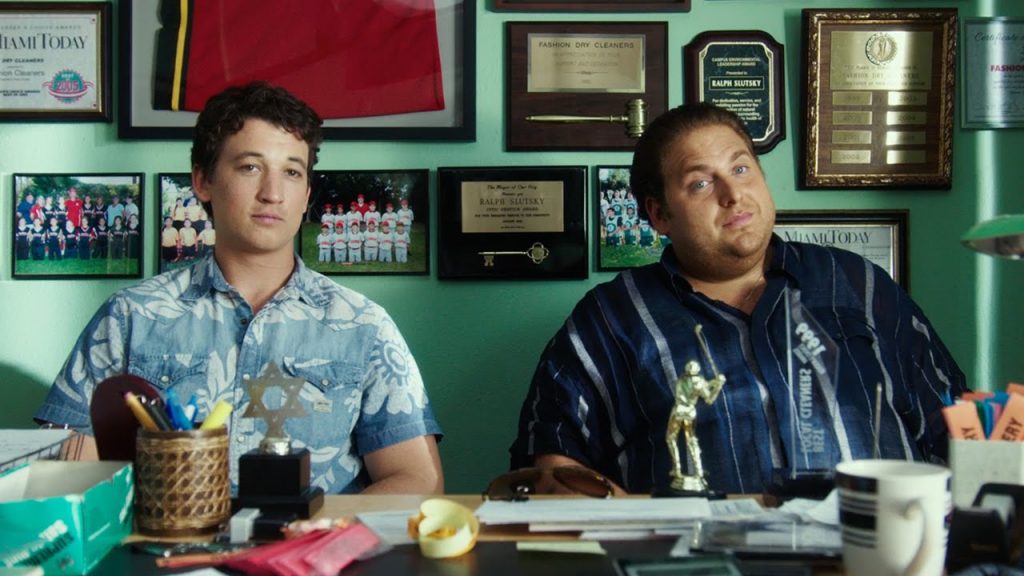 With limited screen time, Ana de Armas as the mother of David's child and Bradley Cooper as the arms agent Henry Girard, offer some humane and honest performances which somewhat salvages an otherwise mediocre film.
While the film boasts of decent production values, the hand held camera work delivers jerky frames making the viewing tedious at times. The songs used as the background score do elevate the spirit of the scenes.
Overall, War Dogs is an on-the-fence film, it will either entertain you or disgust you depending upon which frame of mind you are viewing it in.
Film: War Dogs
Director: Todd Phillips
Cast: Jonah Hill, Miles Teller, Ana de Armas, Kevin Pollak, J.B.Blanc, Bradley Cooper, Barry Livingston, Bryan Chesters