Google on Monday stole the hearts of music lovers by honouring legendary Bollywood music composer Rahul Dev Burman with a doodle on his 77th birth anniversary.
Born in Kolkata on June 27, 1939, Burman had died at the prime of his career in Mumbai on January 4, 1994, aged 54.
Famous for a variety of compositions including the evergreen Chura liya hai tumne jo dil ko, Mehbooba, mehbooba and more, he was the only son of his equally illustrious father and music director Sachin Dev Burman.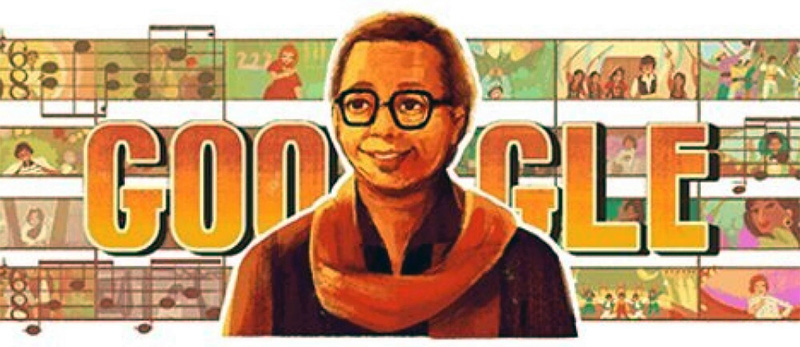 The doodle shows a chubby, bespectacled and smiling portrait of Burman with musical notes and a few scenes of his songs in the background, aptly suiting his nickname of 'Pancham-da'.
Bringing in influences from all over the world, from disco, to funk, to cabaret, R.D. Burman revolutionised Bollywood
Google said in its accompanying tribute.
Burman had started composing songs at the age of nine under his father's expert tutelage and by the mid-1950s, he was an able assistant working on music for some of the top films of that era.
In 1961, Chhote Nawab, his first film as an independent music director was released, though he had composed songs for an unreleased venture Raaz two years earlier.
Since then, he never looked back and composed music for over 350 films including Sholay, Kati Patang, Teesri Manzil, Yaadon Ki Baraat, Pyar Ka Mausam, Hare Rama Hare Krishna, Sanam Teri Kasam, Satte Pe Satta, Rocky, Aap Ki Kasam and many more blockbusters.
Occasionally taking the mike solo (Mehbooba, Mehbooba) or with some other singers (Monica, O My Darling with Asha Bhosle), Burman created a rich musical legacy comprising Indian classical, pop, rap, disco, funk, cabarets, which revolutionised Bollywood music.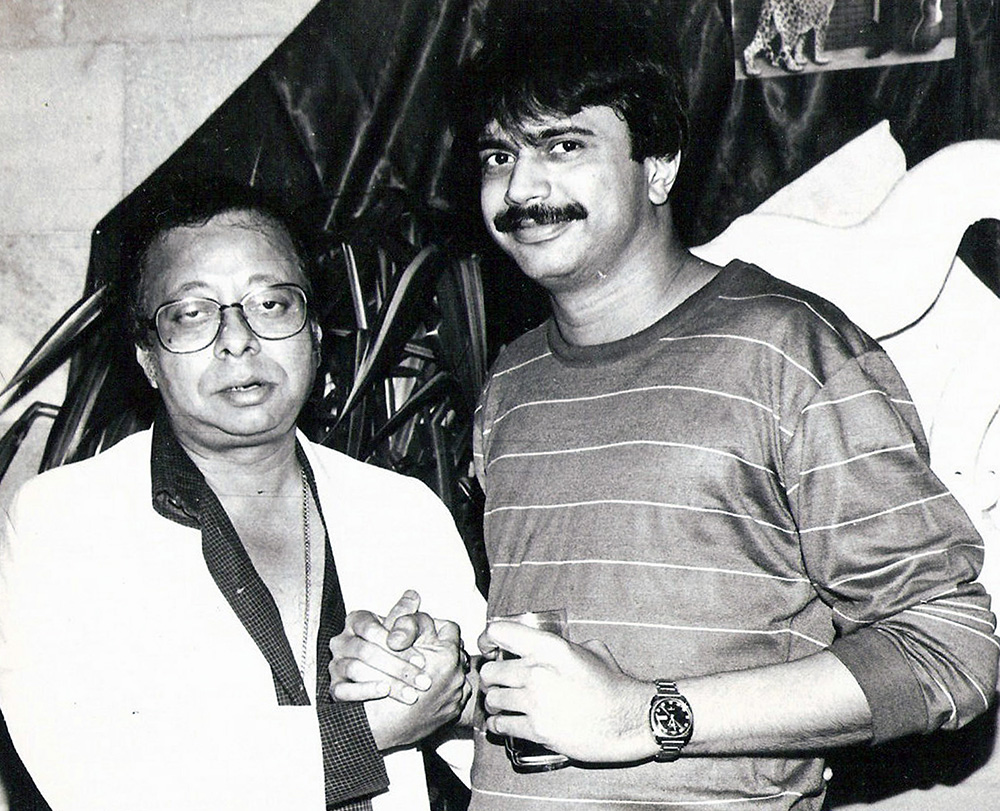 The countdown for the iconic composer-singer R D Burman musical birthday blast has begun ! Eminent senior film-journalist Chaitanya Padukone shared a personal rapport with the legendary R D Burman for nearly Ten years, has now authored his first book 'R D Burmania—Panchamemoirs' which can be booked thru the Amazon website at a 'birthday-special' discount.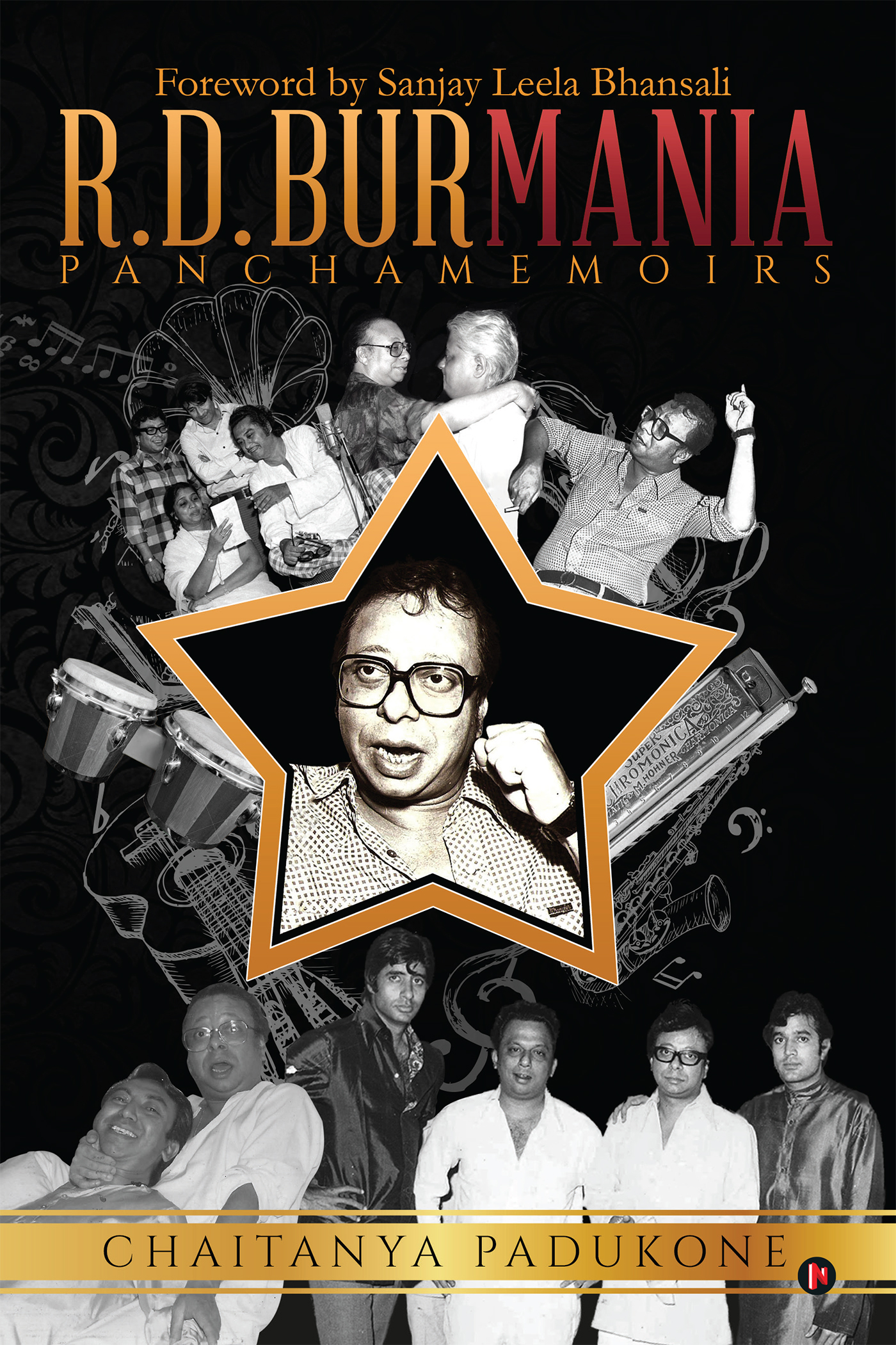 As retro music-lovers and ardent fans of Panchamda, check if You can answer the intriguing quiz below. You will find the answers to all these questions, plus a khazana of rare startling RDB-centric photographs, when you book and then browse thru this R D Burmania book.
Do you know which is one of Lata Mangeshkar's biggest regrets of her singing career as regards R D Burman ? Are you aware in which movie did Panchamda make Asha Bhosle sing a seductive cabaret 'item' song and also a devotional song, and she sang both the tracks with equal perfection.
Superstar Amitabh Bachchan feels that RDB richly deserves the nickname 'Pancham'. Why ? Any idea which is cricket legend Sunil Gavaskar's favorite RDB album ?
Acclaimed film-maker Sanjay Leela Bhansali confides.
As a young boy, I would refuse to have my dinner, without listening to 'this' R D Burman composed song"
Would you know which track was the acclaimed 'Bajirao Mastani' director 'addicted' to ?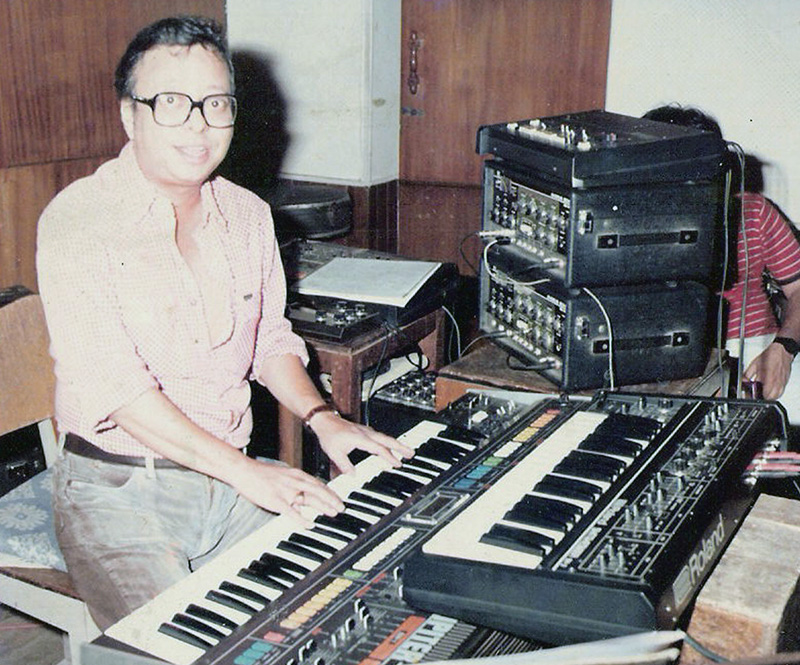 Why does maestro A R Rahman hold RDB in such high esteem ? The otherwise macho rugged Jackie Shroff, confides,
Bhidu, this RDB composed gaana always brings tears to my eyes
Which track is this ?
Internationally acclaimed director Shekhar Kapur recorded a special tribute track dedicated to Panchamda, following the sudden demise of the genius composer. In whose voice is the vocal track and for which film?
Bollywood Indian film celebrities like Rishi Kapoor, Adnan Sami and Amit Trivedi paid homage to the legendary music director by lauding his evergreen and magical tunes.
Known for his knack for experimenting with sounds, Burman — affectionately called Pancham Da — is best known for his evergreen songs like Tum se milke aisa laga, Tere bina zindagi se koi shikwa, Yaadon ki baraat, Mehbooba mehbooba and Chura liya hai tumne jo dil ko
Son of late music composer S.D. Burman, Pancham Da gave legendary singers Lata Mangeshkar, Kishore Kumar and Asha Bhosle some of the best tunes to lend their voices to. Celebrities across different fields also took to Twitter to pay homage to him. Here's what they tweeted:
Rishi Kapoor:
Happy 77th birthday! And thank you for all!
Kumar Sanu:
Happy Birthday Pancham Da!
Happy Birthday R.D. Burman. The reason I loved movies. So lucky to have choreographed his music in '1942 – A Love Story'.
Adnan Sami:
R.D. Burman didn't just create music. He created a 'movement' that exists today. Happy Birthday Pancham Da. Your home was my first address in India.
Ayushmann Khurrana:
I listen to Pancham Da's songs everyday. Don't know how differently I can celebrate his birthday. R.D. Burman.
Amit Trivedi:
Happy birthday to the boss. Your music, even today sounds magical. Thank you Pancham Da for the amazing work you have done. R.D. Burman.
Madhur Bhandarkar:
Happy 77th birthday Pancham Da. Life would be incomplete without your music. Music directors like you happen once in a lifetime.
Pancham Da, I don't care much about your birthday as you are always with me like no one else.