R.D.Burman or more fondly known as Pancham da celebrated his 77th birthday with Asha Bhosle reliving her moments with Pancham da in a unique concert with Bhupinder-Mitali, Raju, Sherley & Joshua Singh, Kesri Lord, Uttam Singh, Shabbir Kumar, Sachin Pilgaonkar, Suresh and Padma Wadkar and host of other musicians.
The concert, organised by Nitin Shankar, with Asha tai as chief guest, was very interesting with Pancham da coming to life with every song so lovingly sung and supported by the musicians of yore. Songs were interspersed with interesting narratives and anecdotes right from the first meeting of Pancham da and Asha tai to musical moments.
The emotions were myriad and laughter was the one that echoed the most. When in the end Pancham da's birthday cake was cut by Asha Bhosle with the hall resonating to happy birthday Pancham da, one felt the presence of the immortal legend looking lovingly at the large pink cake decorated with flowers.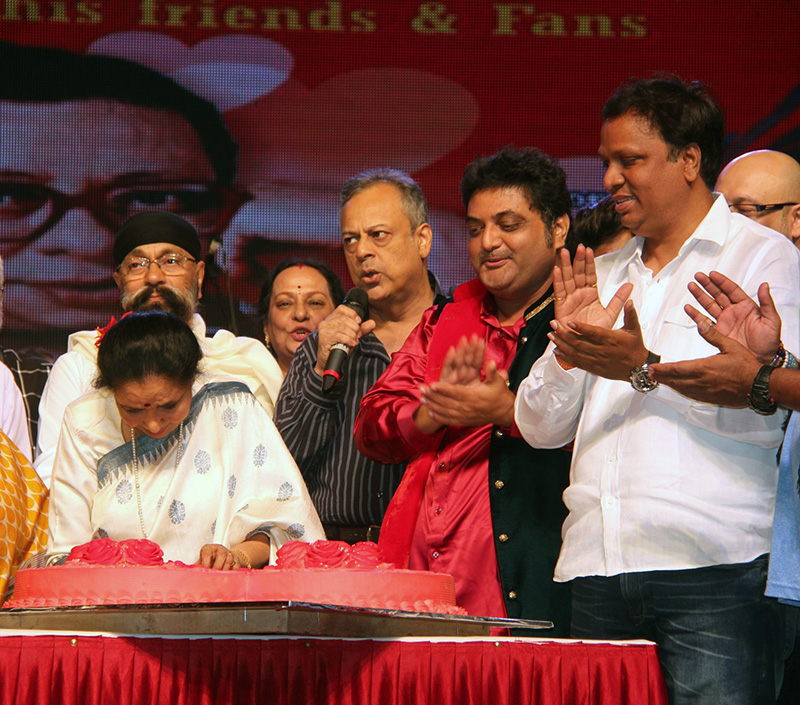 I love Pancham da…
Asha tai chuckled.
This name for the concert seems dated as very long ago I said the same words to Pancham and he reciprocated with the same affection!
Touche!
Over two decades have passed since the charismatic music director R.D. Burman ascended from the realm of the mortals to heavens, but his legacy continues to live on. He was a futuristic genius, who knew the pulse of the masses, says ace film journalist Chaitanya Padukone, who has authored a book R.D. BurMania — Panchamemoirs which attempts to unravel the mystique behind Burman.
Padukone, started his journalistic career by interviewing Burman — who is affectionately called Pancham Da — and says even after 22 years of his death, people are still crazy about his music.
22 years after he has passed away, there are so many (tribute) concerts still happening and most of them are sold out. People are crazy about his music and his signature sounds
Padukone, a Dadasaheb Phalke Academy Award winner, told IANS.
He was a futuristic genius, who would anticipate what would be popular… This came to him naturally. He would offer four to five options to the producer or director. If the producer didn't have the music sense, it would be a negative situation. At the same time, he would suggest a better tune.
His fans may know of him as a superstar music director who churned hits after hits and dabbled in an array of genres, but Padukone, who shared a warm rapport with Burman for a decade, said that he was very humble and modest.
As a person, he was very modest. He used to always undermine his ability. He was very casual and he would never gloat and never blew his trumpet.
He revealed that Burman was very affectionate towards the common people and would even seek feedback from liftmen and watchmen.
He would sit with a sweeper and chat with a watchman, or ask the liftman, 'Humara gaana kaisa laga? (How did you like my song?)' He said that is the real audience. He would test the pulse of the audience that way.

He would connect with the common man. He never set himself apart that I am a star and was very casual about things. He was a man of the masses, who knew the pulse of the audience.
Padukone, who was also privy to Burman's recording sessions, revealed that that he would always encourage his musicians to perform better.
Musicians used to be charged up, they were all like a family to him. He wanted then musicians to contribute. He gave them creative freedom to improvise. He would motivate them to do better. The musicians would feel so good that they were getting a push. That's how he got his creative team to do so well for him.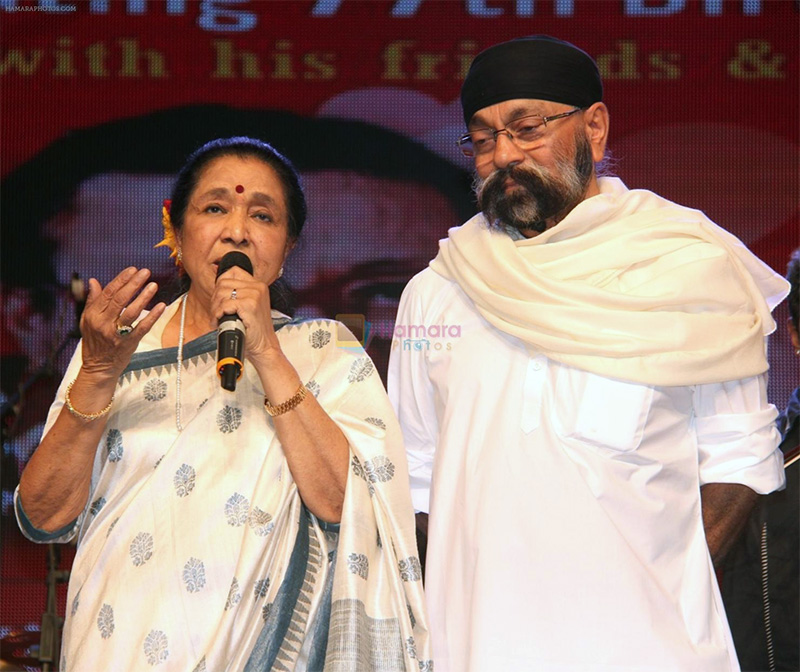 Interestingly, Burman even had a knack for chillies and he grew hybrid varieties of chillies in his nursery garden, revealed Padukone.
He would love pungent, very spicy food, which he would make us eat too.
Padukone has also included heartfelt quotes from celebrities who have paid tribute to Burman in the book. Some of the top names include Amitabh Bachchan, A.R. Rahman, late Rajesh Khanna, Zeenat Aman, Sunil Gavaskar, Sonu Nigam, Sanjay Leela Bhansali, Shekhar Kapoor, Rishi Kapoor among others. The book is available for pre-ordering on Amazon from Saturday.
Known for his knack for experimentation with sounds, the legendary composer, who is known for evergreen songs like Yaadon ki baraat, Tum bin jaaun kahan, gave legendary singers Kishore Kumar, Asha Bhosle and Lata Mangeshkar some of the best tunes to lend their voices to.
He passed away at the age of 54 in 1994, leaving behind a vast body of work, which continues to inspire every generation of music lovers.
Photos from the Pancham Da's birthday celebration
Asha Bhosle
Bhupinder Singh and Mitali Singh
Sachin Pilgaonkar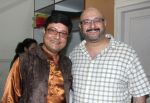 Nitin Shankar
Raju Singh