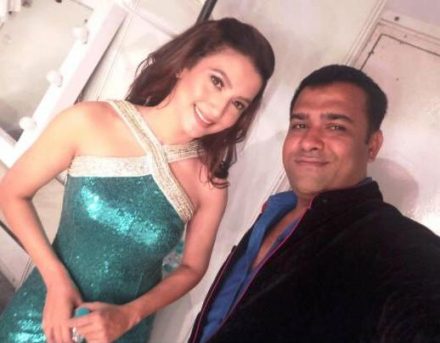 Karan Ramani who has worked with celebrities like Gauhar Khan, Karishma Sharma, Sunny Leone etc and has been at the fore front of film promotions & event with top rung of artists for over a decade, is now all set to make his mark in the music industry with best of talent.
The music scene in India has undergone a massive change over the last decade. The industy dominated by a few huge labels in India had monopolised the entire industry. The total players in this business were so few, because of which some talent, which deserved lot more did not make it at all.
Advent of the new music platforms like Gana, wynk, Amazon Music, spotify etc have suddenly given a boost and opportunity to lot many people. This advent has not only given opportunity to singers but also people associated with music  like lyricists, music composers and other young actors and actresses to feature in this singles.
Karan Ramani is one such person who has been in the industry for over a decade managing celebrities, talent & promotions has gone & seized this opportunity.   He is one person who saw this opportunity & decided to encash on the same. He with his ear for music & eye for new talent with fair understanding of the business has decided to produce singles, which will especially fit into new format independent of the big labels.
Karan Ramani is keen at launching newer people associated with the enetrtainment industry & has found a formula to etch success in this field.