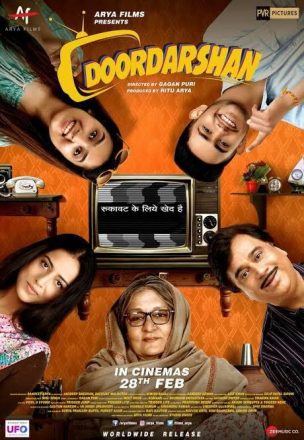 What happens when your mother wakes up from 3 decade long comatose state and you need to change your priorities to suit her needs? Sounds like an interesting plot, doesn't it.
Gagan Puri directorial deals with a dysfunctional middle class Delhi family struggling to ease an aged person into modern day reality, after she wakes up from a comatose state and trying to find some meaning and solace in their own struggles.
The film features some of the most stellar performs, such as Dolly Ahluwalia, Mahie Gill, Manu Rishi, Rajesh Sharma and more. Needless to say, the actors deliver a stunning and stellar performance well within the narrative.
Priya (Mahie Gill) is wild and reckless, who drives a bullet bike and wants a divorce from her husband, Sunil (Manu Rishi). Their son, Sunny (Shardul Rana) is a teenager, full of hormones and attitude, is romancing the landlord's daughter, and the grandmother, Biji, played by Dolly Ahluwalia, who is unaware about her 3 decades sleep.
The characters are well structured and direction's selection of artist for the particular roles, just shows that content works if the casting is right. The aesthetics, dialogues and setting of the film feels right. Despite being a small budget content drama, the film has all the elements that of mega-starrer.
The film is bankrolled by Ritu Arya under Arya Films banner. The music is from Meet Bros. It is scheduled to release on 28 February 2020.