Actress Niharica Raizada feels that ongoing #MeToo movement in India have started showing negative repercussions in the film industry.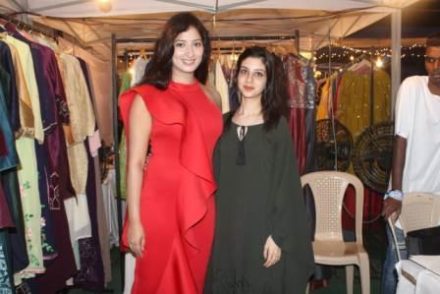 Niharica Raizada said that during an interaction with media on Saturday in Mumbai.
After Tanushree Dutta's  sexual harassment allegations against veteran actor Nana Patekar, #MeToo movement gained momentum in India.  Recently the movement brought out more stories of sexual misconduct cases in the media and the entertainment industry including charges against Sajid Khan, Alok Nath, Vikas Bahl and more.
When asked to comment on the same, Niharica said, "#MeToo movem'ent has become so big that now we have started to see bad repercussions of it along with the good. Unknown actors are not getting the chance to work because producers and directors are feeling scared. They have started thinking that the actors may come out in future and say something negative even if they don't mean to harm them. Because of all the clutter, it is hard to tell who is telling the truth and who is defaming someone for revenge or fame. I hope from now onwards, when the directors and producers are casting actors, the thought about asking for sexual favors should never cross their minds."
Talking about the right way to go if anyone feels exploited, Niharica said, "It should be between the police, the court and the people involved. It shouldn't become media hype or a publicity fiasco. Justice should be served for the people who have actually being exploited. Everyone should get work on their merit, qualities, caliber and X-factor not sex factor."
When asked about the change in release date of 'Total Dhamaal' which was earlier scheduled to release in December this year, Raizada said, "Total Dhamaal will not release in December but next year now. The makers have made the decision, and if they think we need a little more time for the film to be at its best then why not."
There have been speculations that 'Total Dhamaal' is releasing in 3D since the film has been shot with 3D cameras. Confirming the same, Niharica said, "The film is in 3D and I think it is important that the post production goes well and we present the best we can. So after Valentine's day, you will be able to enjoy a comedy film on 22 February. I think whenever the film will release; it will create Dhamaal on the box-office."
Indra Kumar's 'Total Dhamaal', features Niharica Raizada, Anil Kapoor, Madhuri Dixit Nene, Ajay Devgan, Riteish Deshmukh, Arshad Warsi and more in key roles.
Presented by Fox Star Studios, 'Total Dhamaal' is produced by Ajay Devgn Films, Ashok Thakeria, Markand Adhikari, Anand Pandit and Fox Star Studios.
The film is scheduled to release in February 2018.