A mass vaccination drive is being organized in Chembur's Basant park on the 29th of May, 2021. This event has been made possible under the joint initiative of Sonu Nigam and Krishiv KL Tekchandani. Sonu Nigam's support and guidance have proved instrumental in these past few months in India's fight against Covid-19.  Also MEMBER OF PARLIAMENT SHRI Manoj kotak and Smt. Ankita Harshvardhan Patil Member – Pune Zilla Parishad, Co chairman – Indian Sugar Mills Association, attended the event and appealed everyone to enroll themselves and take the vaccination.
Sonu Nigam has allied with a young Indian golfer, Krishiv Kl Tekchandani. Krishiv has also been rampant in the news during this second wave of Covid. As they say, help can be found everywhere, if only one knows where to knock.
"It isn't something unheard of, right? Why should age matter when our country is facing a political and social crisis?" says Krishiv when asked about his inclination to help society.
Manish Sidhwani ji has mobilized his essential services staff to further this cause. His guidance and oversight have been of paramount importance in this initiative.
The Basant Park Society will witness a mass vaccination drive for the first dose of covishield vaccine for all above the age of 18. These steps will surely further India's fight against this deadly virus.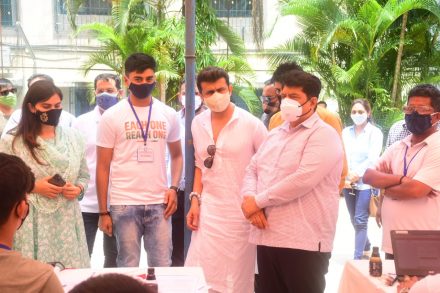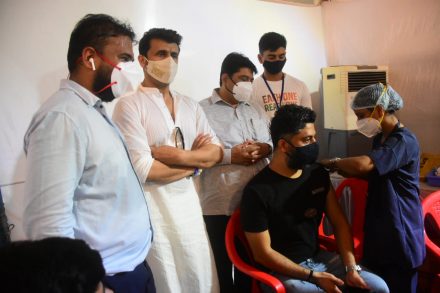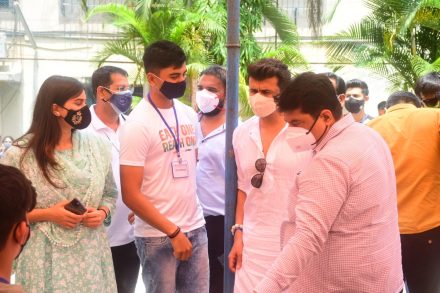 Video Link – https://youtu.be/cxJ4wBfOCtk