Madaari Film Special Screening event was here on Tuesday night. The Bollywood stars and filmmakers have appreciated the content and performances of Irrfan Khan to be released film Madaari. They all watched a special screening of this movie prior to its release. The film will release tomorrow.
The screening was attended by Homi Adajania, Dinesh Vijan, Sudhir Mishra, Anubhav Sinha, Navdeep Singh, Tanuja Chandra and Ashoke Pandit. Actors Kartik Aaryan, Rahul Bhat, Jackky Bhagnani and singer Sukhwinder Singh were some others who were spotted at the screening here on Tuesday night.
Madaari brings a story of the plight of a common man who falls victim to the ways of country's governance. Irrfan Khan is seen in the role of a father who loses his son in a tragedy. The film is directed by Nishikant Kamat.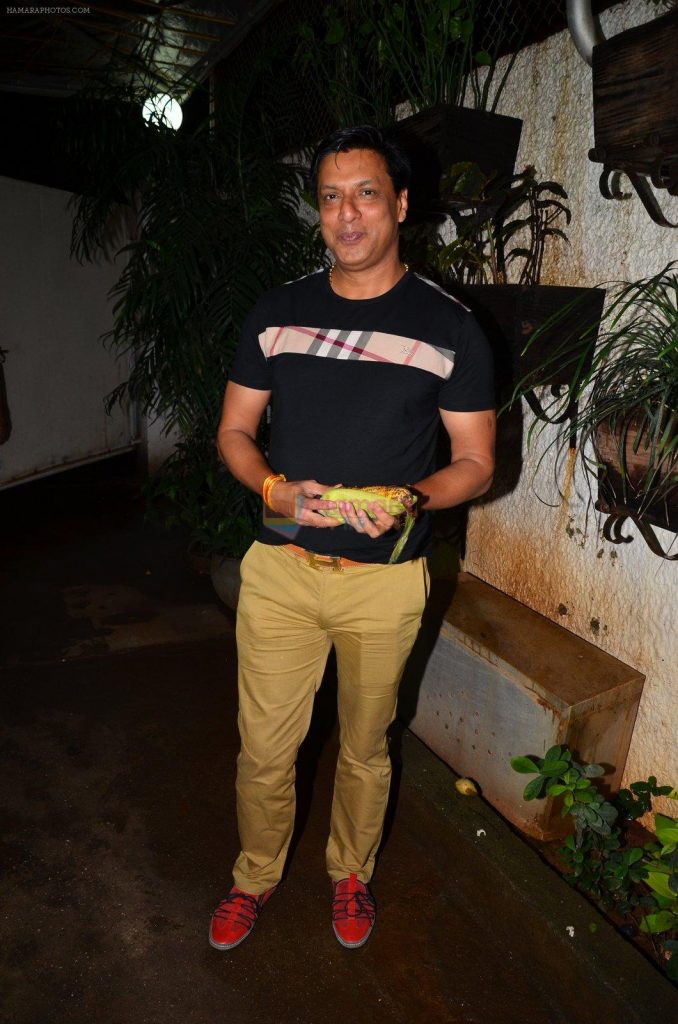 Madhur Bhandarkar said he is very happy that the film is in news and he is sure it will be a great watch for viewers. He is happy for Nishikant Sharma, his very good friend and a filmmaker.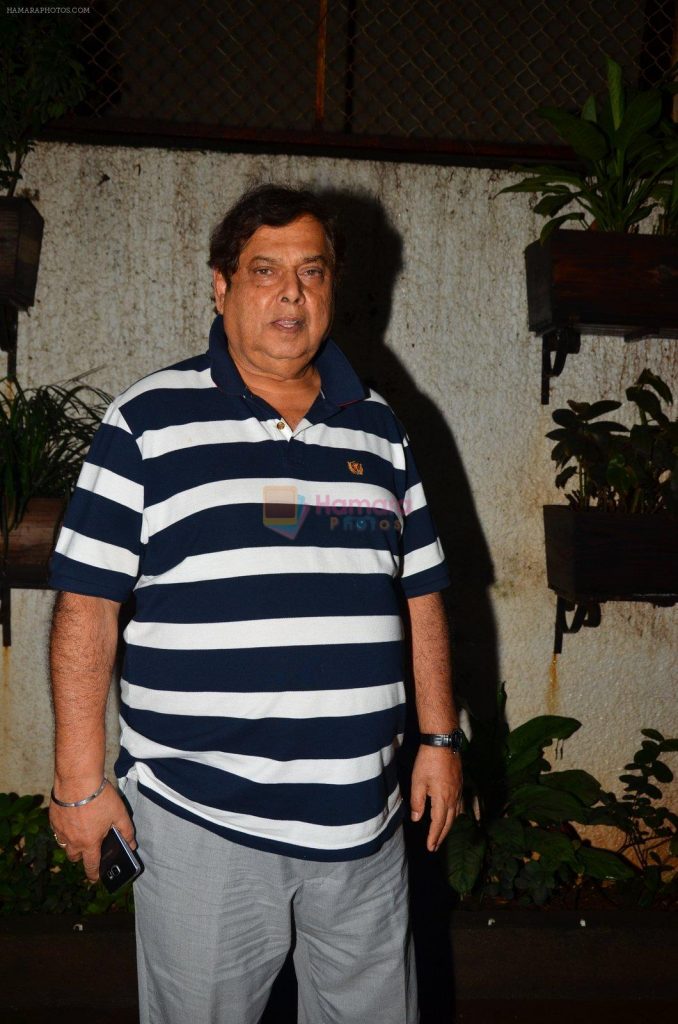 David Dhawan who generally makes family oriented comedy films, appreciated Madaari, a serious film. David said the film is outstanding! Nishikant is a very competent director. The film is very good and gripping. The hero, the kid, the script all are good. The climax is fantastic. He also appreciated Irrfan Khan's sincere work. Irrfan Khan is a commercial actor and doesn't bore!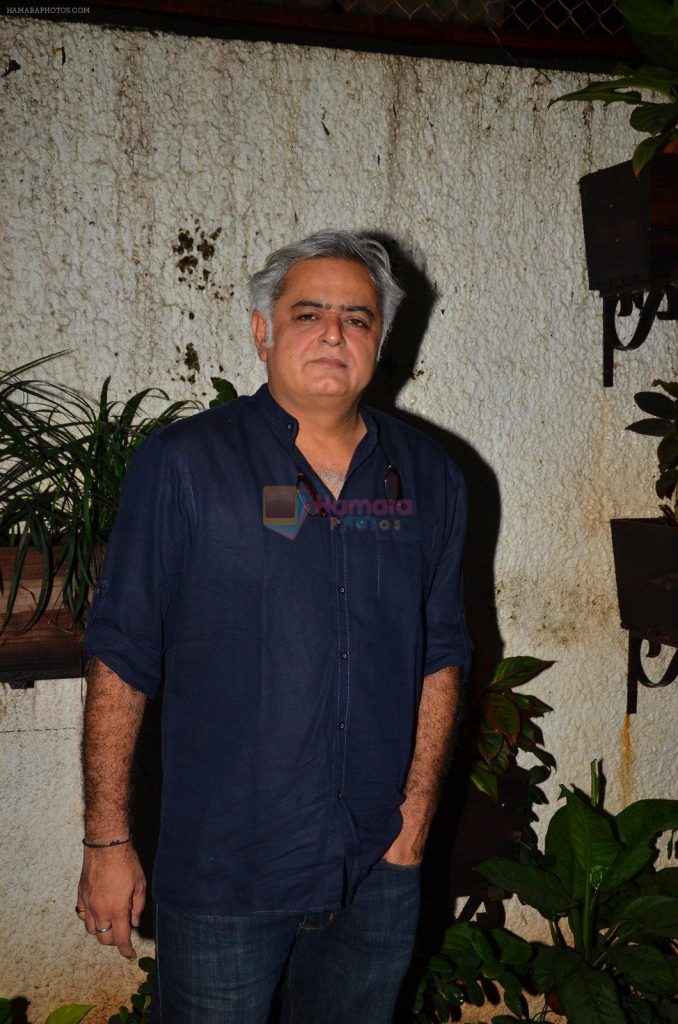 Hansal Mehta said Madaari is a phenomenal film. He feels subjects like these and movies like these are the need of the hour. He demands sensible films that can wake this sleeping country with its story.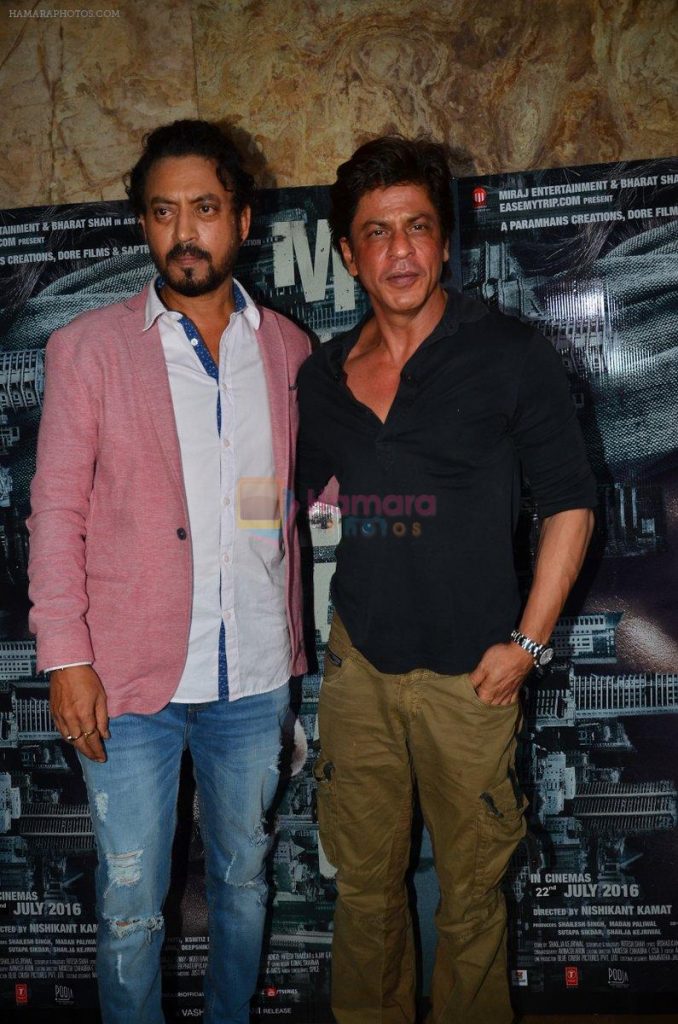 Irrfan Khan as suspected was nervous about the reactions to the movie. He said, he is a bit cautious and at the same time a bit scared. He would prefer to speak only when the film is released. He is confident the film will touch people. So far, the film has got a very warm response and he has come to know that it is touching people.
Madaari will open along with Rajinikanth's Kabali.
Photos from Madaari Film Special Screening
More Photos are available in Bollywood Photo Gallery