Reputed photographer, Padmashri Raghu Rai and Shri Patangrao Kadam, former Cabinet Minister, Government of Maharashtra and ace lensman Avinash Gowariker did the honours for ALBUS ATRUM '16 , an exclusive photography exhibition,organised by Bharati Vidyapeeth School of Photography( BVSP) as it opened to a packed gathering at Nehru Centre Art Gallery, with the creme de la creme from all walks of life in attendance.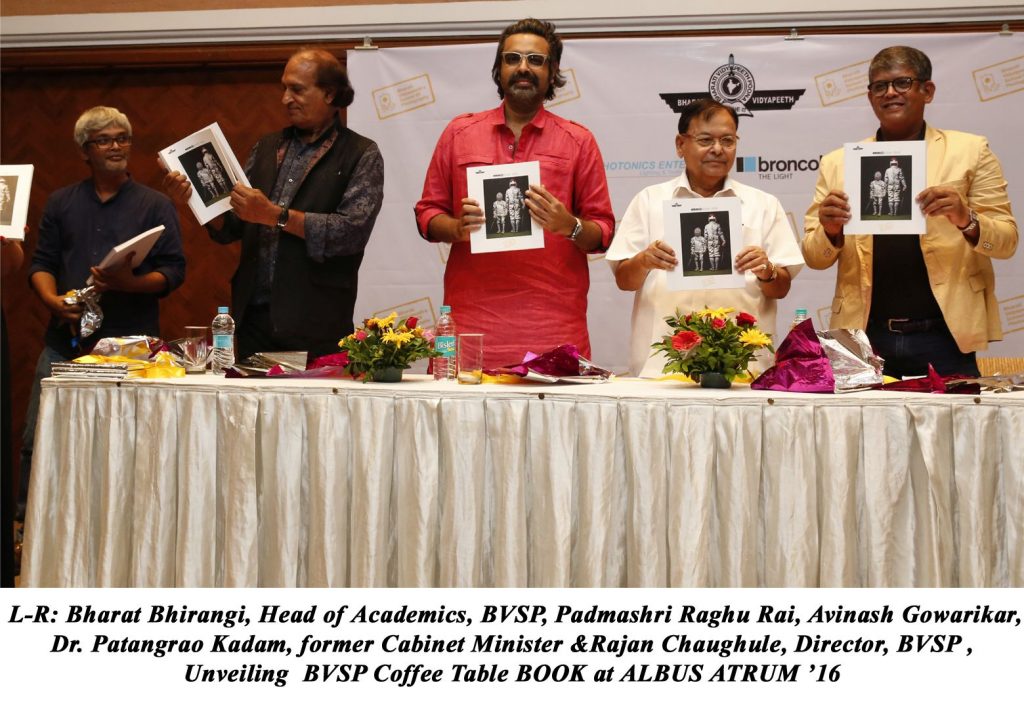 Select images captured by the students trained & mentored at BVSP, will be on display at the exhibition. These images will span disciplines like fashion, portraiture, still-life, automobile, travel, and people photography amongst others and bear testimony to effort & passion of the mentors and students of BVSP.
Shri Patangrao Kadam appreciated the sincere efforts of the BVSP team in managing to put such a spectacular show that was appreciated by one and all and expressed his gratitude to Raghu Rai for having specially flown down from Delhi for this event. Raghu Rai advised students to be humble and always bow their heads so that they attract blessings all the time. He observed, "I have been clicking pictures for 5 decades and I still don't have any magic finger. It is purely the blessings that create magic in your fingers."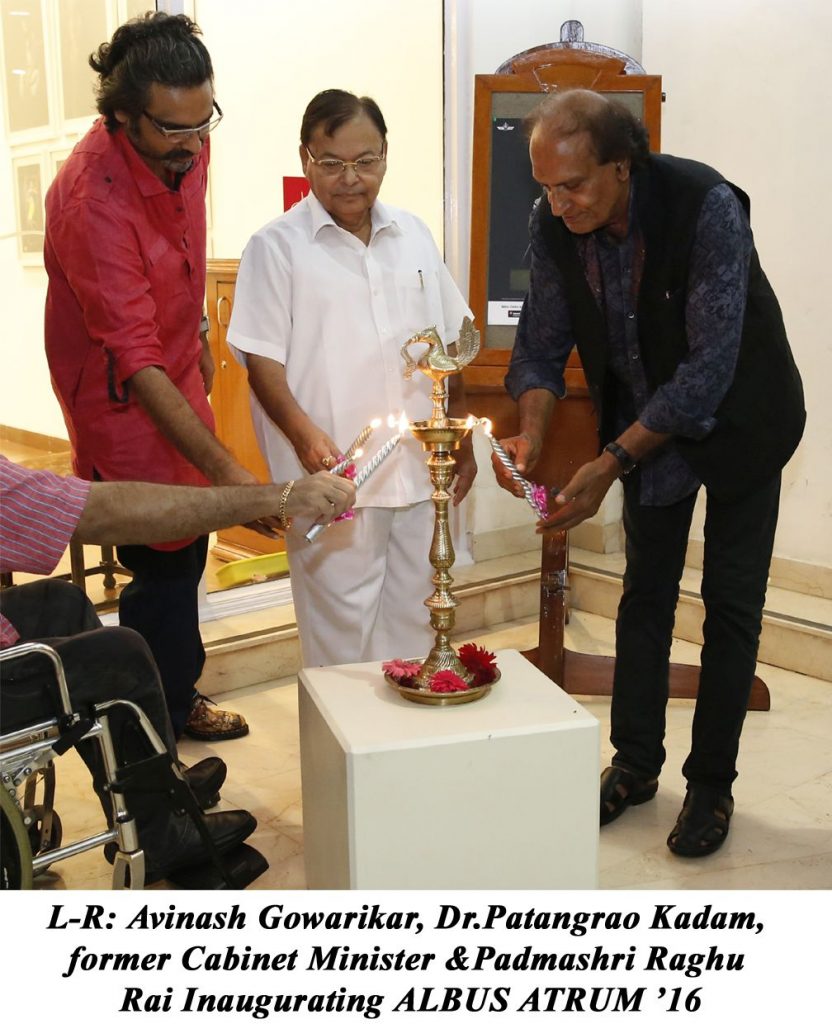 Avinash Gowariker candidly stated that Padmashri Raghu Rai has been his inspiration and went on to quote one of the most remarkable observations of Raghu Rai, "I don't switch off. I don't enter any temple, mosque or church as they don't permit cameras inside. For me God exists only through my camera."
Durgesh Kumar , Sourab Ghate , Yash Yari were among the prominent student winners this year at BVSP . Kiran Choudhary bagged the honours in the photo journalism category. A special mention was also made for Yagnesh Joshi and Tanisha Chobhe. A special coffee table book comprising of the works of the students of BVSP was also launched on the occasion.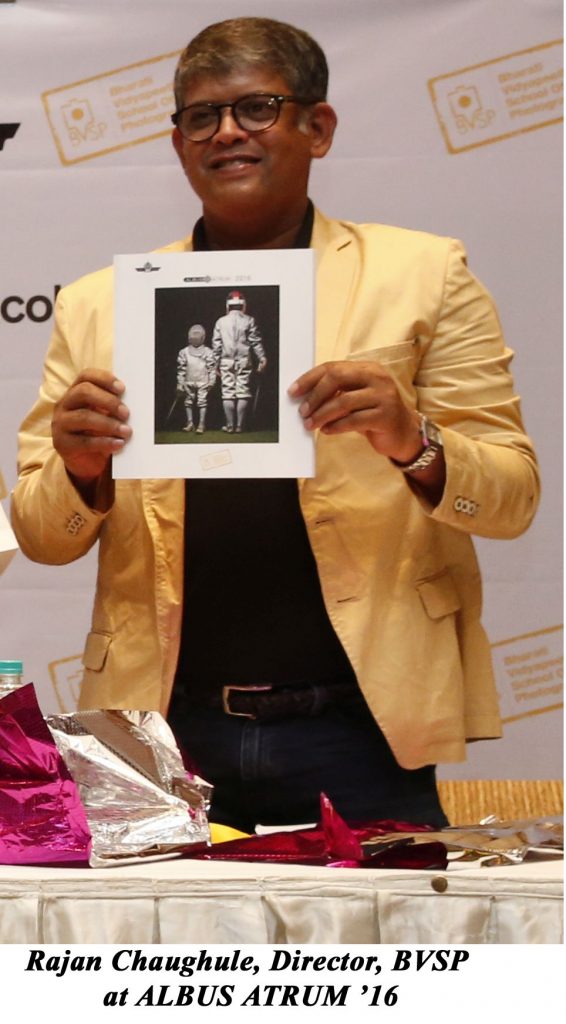 Mr. Rajan Chaughule, Director of BVSP and an ace photographer himself said, "For students to become skilled in photography, the alma mater needs to be appropriately equipped with infrastructure, technology, tools and most importantly, well informed faculty. BVSP being state-of-the-art, helps students tremendously. That's why we are also able to attract students from all over the country and even from SAARC countries."
ALBUS ATRUM – 16 opens at the Nehru Centre Art Gallery, Worli, will continue till 25th July. ALBUS ATRUM '16 is the annual graduation exhibition by Bharati Vidyapeeth's School Of Photography , Pune. Inspired by light, dark and the greys in between ALBUS ATRUM is not just a show case of the graduating batch of the year but is also a student platform like no other.
Photos