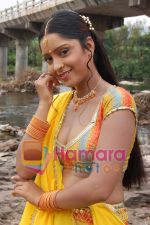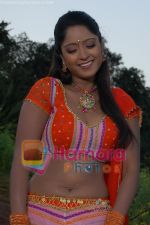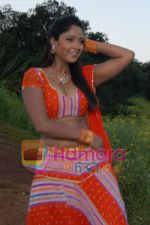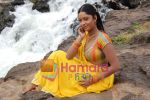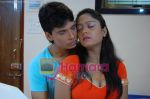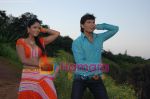 Interview with Actress Shubha Sharma
Bhojpuri Films are special in the sense that almost all the heroines are non Bhojpuria. Despite this they are wholeheartedly accepted by the Bhojpuria viewers as their own. The latest in this series of non Bhojpuria heroines is Shubhi Sharma from Rajasthan. She has been selected as the heroine- lead actress- of Chalani Ke Chalal Dulha, a film produced by Ajay Sinha of 'Sai Entertainment' and Dinesh Lal Nirahua of 'Nirahua Entertainment'. Ajay Sinha, who had earlier directed the path breaking Bhojpuri film 'Sasura Bada Paise Wala', is also the director of the film.
Shubhi Sharma thinks herself lucky for this opening in Bhojpuri Cinema. She is originally from Jaipur of Rajasthan and her mother tongue is Rajasthani. But, she is happy working in a Bhojpuri film. Shubhi was brought up in Jaipur where she took active participation in cultural activities of her school and college. Then she came to Bollywood three years ago.
Shubhi has been trained formally in acting from Namit Kapoor School and dancing from Acharya Classes. She has been well groomed for a leading carreer in films. Shubhi says that in addition to the training personal commitment and dediction is also important for success. Shubhi got her first chance in Hindi film 'Money hai to Honey hai'. Thereafter she acted in two Rajasthani films and now is busy with 'Chalani ke Chalal Dulha.'
Talking about her role character in the film Shubhi says that she is playing a simple village girl waiting her dream prince. She is innocent, serious, naughty, entertaining, bold, shy, and bindaas all at the same time. She lives with her widow mother. She meets her dream prince, a Mumbai lad, in a hilarious situation. Both fall in love and the story goes on.
Shubhi explains that the title of the films means that the bride should be like 24 carate gold, unblemished, pure and unique. She is not facing any language problem as Pravesh Lal Yadav and Ajay Sinha are helping her learning the nuances of Bhojpuri. She is also getting offers from other regional films but at present her plans are to concentrate in this film.
Shubhi has earlier worked with Pravesh Lal Yadav in a Video Album so she is quite at ease working with him in this film. She praises Pravesh Lal as a good person. Shubhi is also hopeful of a promising performance for her carreer.