The release of the long-awaited Rajinikanth starrer "Kochadaiiyaan" has been postponed yet again. The new release date, according sources very close to the project, is May 1.
After many delays, the film had been "finally" announced for release April 11 alongside the Amitabh Bachchan-starrer Hindi entertainer "Bhootnaath Returns". But now it seems the Big B would have to go it alone on that Friday.
Despite our very best efforts, we're just not ready. We need two more weeks and we are not willing to speed up the post-production just because we have been missing other deadlines in the past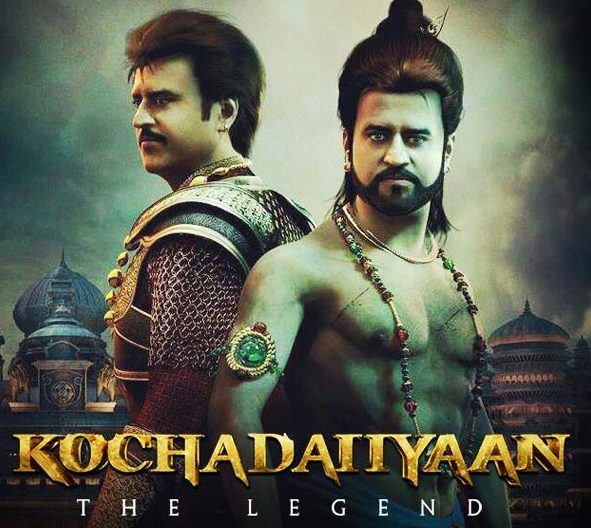 said a source. The film's co-producer Murali Manohar said:
We are looking at a new date. Yes, we're looking at the one mentioned by you. The censoring of 'Kochadaiiyaan' in all the various languages is not yet done.