Sonali Kulkarni, whose Gujarati film "The Good Road" has been selected as India's official entry for the Oscars, finds nothing wrong with filmmaker Anurag Kashyap's resentment over the choice by the jury.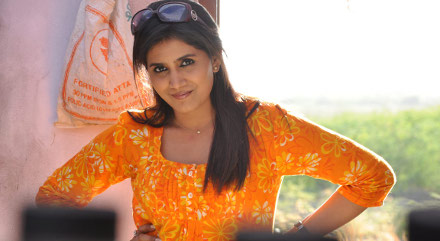 Soon after the announcement that the selection committee had chosen "The Good Road" over Anurag Kashyap's production "The Lunchbox", the filmmaker had taken to Twitter to post his reaction. But he later deleted his account.
Sonali Kulkarni, who plays a key role in "The Good Road", says it's only fair.
I don't think there is any row going on here. It's just that Anurag Kashyap, who is a very good friend of mine, has expressed his displeasure on his film not being selected. I think his displeasure is very justified and it only shows that he loves his film a lot. He has not said anything wrong about The Good Road.
… Sonali Kulkarni said here in an interview Friday, who is sure that The Good Road, directed by debutant Gyan Correa, will get the support of the entire Indian film industry.
I am sure that when in future the film will compete to find a place in the best five (of the foreign film category at the Oscars), then all the filmmakers will support us. It is very necessary to keep aside our personal disappointment at bay and represent the nation unitedly on an international platform. I'm very sure that everyone will support us.