On Monday, Alankrita Shrivastava Director of the controversial film Lipstick Under My Burkha spoke about how censorship is a thing of the past and we should bid it a clear and proper goodbye.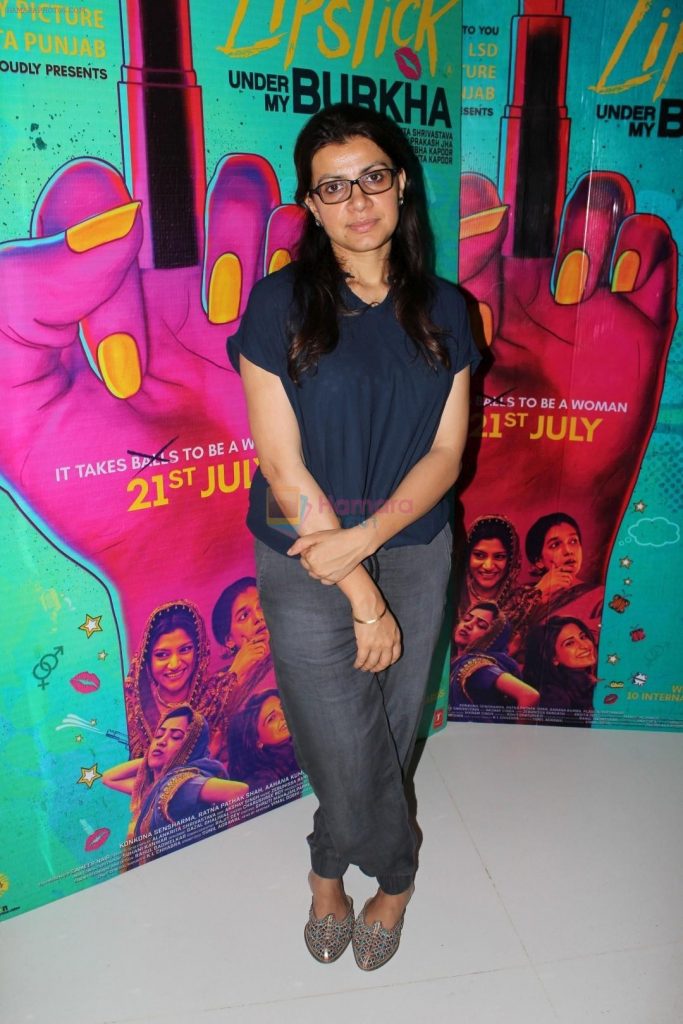 When asked about how she felt about the CBFC's ban on the film Alantrika said, "We are reaching a crisis point. We have to decide as citizens of India in 2017 whether we want to claim our freedom and live in a free and democratic country or do we want to live with this guardianship. I think time is up on censorship and we need to bid it a proper and clear goodbye. We need to get into a process which is much more Matter of Fact in certification."
The new director/ writer Alankrita also went on saying how it affects the films seen in theater today, "Censorship is not something new in India, we have been living with censorship for decades. Censorship is coming to sharp focus now, because there are many more independent films being made which are more international in nature. Also content is so open now, we watch so much material from other countries which is available digitally. As a citizen of a free and democratic country, I also want the freedom to be able to make whatever I like because I see people from other free countries are making whatever they like. This has also created a situation where now, many more things are expressed in cinemas today."
Alankrita Shrivastava also spoke about the film's story, "These are young people in our country and they are just being who they want to be, but in hiding. This is what the film is about, they can do what they want but they can't do it openly. People are trying to live out their dreams but are doing secretly. I am hoping that people to the theaters and just enjoy the film and they are able to engage with it. There are so many things said about the film but I just think this is a simple, colorful film so I just want people to enjoy it."
She further also added, "I don't want audience to come for the film because they are going to get a message, but I want them to just come and for those two hours experience the lives of these four women, their ups and downs their tears, laughter, their dreams and passion. At the end of two hours they feel like they know these four women and know what their lives are like then I think my part as a filmmaker is done."
The film Lipstick Under My Burkha directed by Alankrita Shrivastava starring, Konkana Sen Sharma, Ratna Pathak and Ahana Kumbra has travelled to 35 different Film Festivals across the globe and is set to release on 21st July 2017.