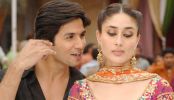 'Jab We Met' which came almost one and half years ago is still fresh in everyone's memory. The movie made the jodi of Shahid and Kareena even more popular, even though they had spilt up in real life. Such was the response to the movie.
Now Southern actors, Bharat and Tamanna are set to bring back the magic in Tamil in 'Kanden Kadhalai' – a remake of the 2007 hit.
The original film was set in Mumbai, Shimla and Bhatinda while the remake will be set in rural Tamil Nadu.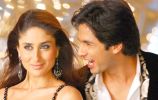 Actor Bharat has said, "From the day I signed the film, I've been getting good responses. I'm very excited. We're trying to change the backdrop totally to Theni. The girl is going to be from a Theni family and I'm from Chennai and not only with that-we're planning to change the whole scenario of how we are presenting our characters that's all going to be in South Indian aroma."
The leading lady Tamanna has said, "It's a tough job no doubt, but the actors are full of hope. She is a very talkative character, very energetic. The challenging part is going to be that exuberance and the kind of energy that Kareena brought into this character. I hope I can do justice to it as well."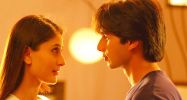 The cast and crew feel that the movie suits the Tamil culture and there are loads of similarities too as the original was shot in Shimla while the Tamil one is shot in the Southern hill station Ooty.
We wonder what Kareena and Shahid have to say and advise their Southern counterparts. Bet that would be an interesting piece of advice.