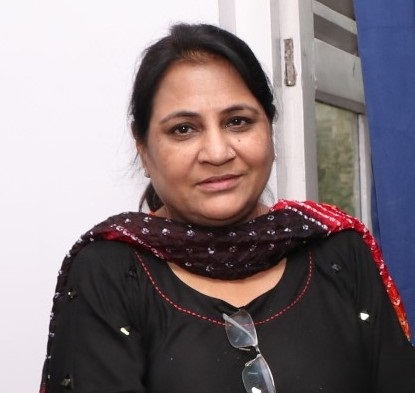 talking about her company a6 productions, anju dhingra said, "bollywood industry
has some very good productions houses, i want my company, a 6, to be among
names which are known for quality production. i got a good team; we're passionate
and hardworking, experienced and creative people striving to make better content
with each release. forthcoming is she raju? is a humble step in that direction. i don't
believe in competing but strive to improve myself with each release"
talking about the journey that led to 'is she raju?' she said, "we started our
production by producing a short film and in that process, we made a good team
then, we thought we must do something bigger in terms of production. i really liked
the concept of this film so, we all decided to produce this film"
the situational comic caper revolving around young people, 'is she raju?' stars ansh
gupta, aditi bhagat, yashpal saini and saurabh sharma in the lead roles.
talking about the film, anju said, "this film revolves around today's young
generation. it's basically a romantic-comedy film. we have worked really hard to
make this film and i think we have made a good film. people have liked trailer and
songs of the film so, i am sure that especially youngsters are going to appreciate this
film."
the film is directed by rahul kumar shukla and produced by anju dhingra under the
banner of a6 productions.
talking about her upcoming projects, dhingra said, "we have already started working
on our next film and apart from that, we are also planning to make the sequel of 'is
she raju?' so, in the coming period, we are busy working on few scripts and
projects."
'is she raju?' is releasing on 8 march 2019.