On Monday, Paresh Rawal, Kartik Aryan, Kriti Kharbanda and filmmaker Ashwini Dhir attended promotional event of their upcoming film Guest Iin London. While speaking to media, Rawal stated that actors of younger generation never take things for granted and they are unfazed with their success.
When asked about endearing qualities about younger generation of actors, he said, "Today's younger generation is most endearing quality is that they never take things for granted. They are unfazed with their success. I feel, they are doing their work with honesty and in disciplined manner. They are very focused and career oriented. After spending some much time in the industry, you start to take things easily in life but when you are with these actors then it sort of helps you to keep yourself on your toes and it also helps to stay away from lethargic attitude and they are hugely talented that also their plus point".
When asked about again doing film based on the similar storyline after Athithi Tum Kab Jaoge, he said, "I really like the character and story of this film and I also have great working experience with Ashwini and I feel working with young talent is really fun".
When asked about what is new about this film, he said, "Story of this film is very different and my character is also different form my earlier film and the emotional hook of the film is different and relatable".
Rawal also talked about his guest experience, he said, "I fell guest are welcomed when they are well behaved and stays for 2-3 days otherwise they are shaitaan (demons). I can't tolerate them. When they come to my home, I make very clear to them that I am here for only 2-3 days or someone also coming to our house so I feel you should be blunt and be happy with it and when I go to someone's place as a guest, then I try not to disturb their routine and lifestyle. They will not feel like I am even existing in their house" .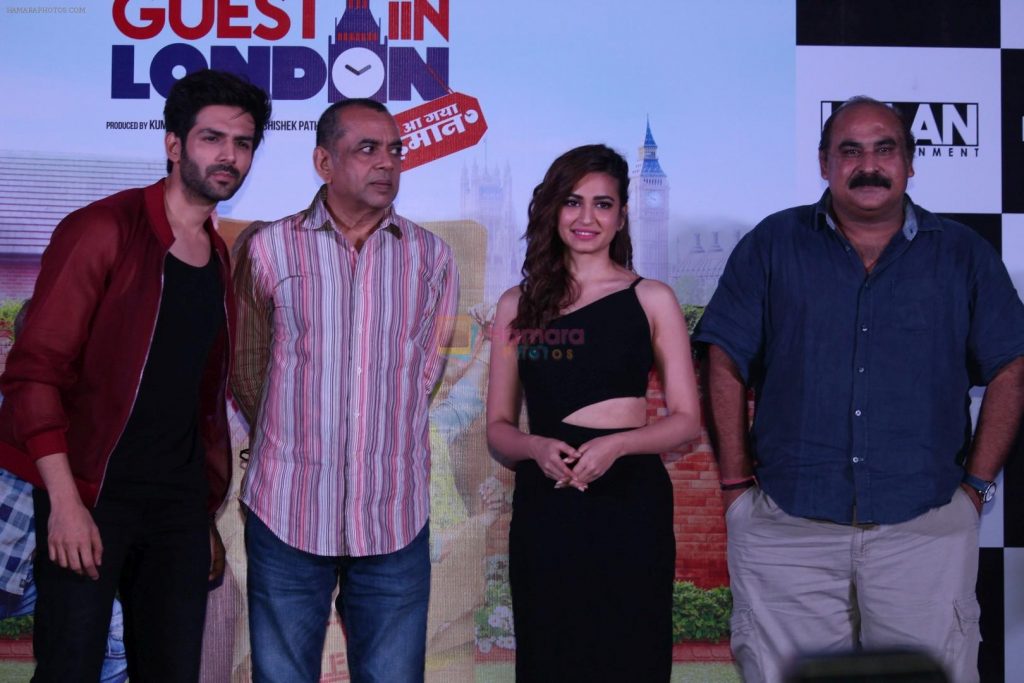 Rawal also commented on the some remarks made in the film regarding neighboring country which received flak on social media, he said, "It's a comedy film so there is nothing serious about it. In this film, we have made fun of politicians and actors as well so there shouldn't be any need to be touchy about it and people should not make issue out of it".
Guest Iin London is directed by Ahwini Dhir and produced by Kumar Mangat. It stars Kartik Aryan, Kriti Kharbanda, Paresh Rawal and Tanvi Azmi in lead roles. It is releasing on 6 July, 2017.