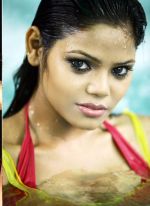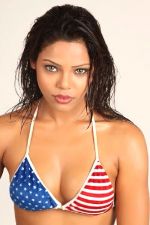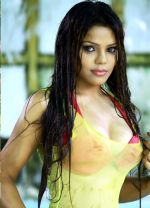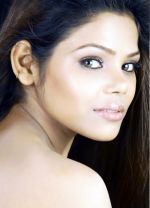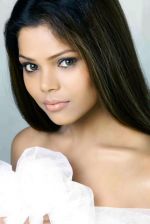 Kritika Chaudhary a divine beauty from Haridwar knocks on gate of Bollywood. Kritika was having a strong passion for acting since her childhood, so after completing her studies, with permission of her parents she came to Delhi for a acting course. Her mother who is with famous 'Anchor' company and her father who is in business of 'Tours and Travel' were hesitating to allow her to take up acting as her carrier, as they were afraid by various news of casting couches in Bollywood, but seeing Kritika's determination and strong will power they gave her permission.
After completing her acting course Kritika without wasting any time directly landed in Mumbai in 2011, and was lucky enough to meet Queen of Soap Opera Ekta Kapoor through a common friend, and she got a breakthrough with getting a important character in Balaji's serial 'Parichay-Nayee Zindagi Ke Sapno Ka' which was telecast from Aug 2011, and where she played role of Kunal Chopra's cousin. Unfortunately she was not satisfied with the way her character grew up in this serial. So she decided not to do any more TV serials, until and unless she gets a major role.
During this period she got a chance to meet film director Vishwas Patil through her friend Vicky who was casting director. Vishwas Patil was making a film 'Rajjo' with Kangana Ranaut, Mahesh Manjrekar, Prakash Raj, Jaya Prada and Dilip Tahil, and was in search of beautiful and cute girl to play role of Kangana's friend, and thus Kritika Chaudhary got a break in silver celluloid. Now this film is complete and will be released soon.
Kritika Chaudhary has also signed a bilingual film in Tamil and Telugu being directed by M. A. Choudhary based on English film 'I Like You, You Like Me' which is going to start soon.
Currently she is doing two Bollywood Movies, one "MUMBAI CAN DANCE SAALA" a film based on after-life of bar girls after closing of dance bars in Mumbai, Film is being produced by Ranjeet Sharma and written, directed by Sachindra Sharma, with music by Bappi Lahiri. Second one is "Model" produced and directed by Sumeet Chawla.
Kritika says "This short span of my life in Mumbai and in Bollywood has taught me to face every situation whatever comes in your way. And I believe I will definitely carve a place in Bollywood and make my parents proud".