Talking about 21 days Lock down and her current mind space, Adah Sharma said, "It is a 21 day lockdown. We all are doing things that we are not used to do in our normal life.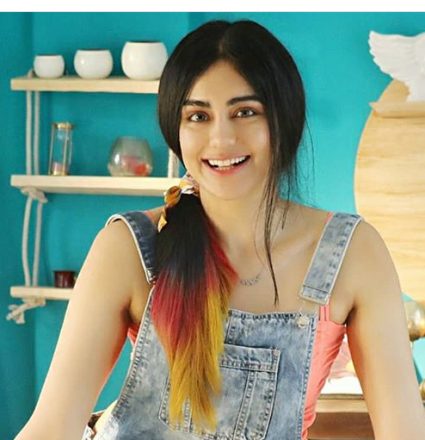 My mother and I are taking turns doing the cooking and cleaning.in daily life we don't have full time house help. but she comes to clean the house. but now under lockdown ofcourse she can't come. I am anyway not a person who loves to party. I am a very anti-social person, I love to be at home and play my piano. crowded places give me anxiety. articles have been written before the lockdown also saying adah likes to play the piano when everyone else goes out partying. I used to be at home out of choice but this situation is not a nice situation. I like being alone but I can imagine the condition of people who go for party every night. It must be very difficult for them"
Talking about sharing funny videos on her social media profile, Adah said, "I am an entertainer and I put on entertaining videos for my fans.. I have a lot of support on social media from them. I think if my video brings smile to someone face, my job is done. We have to be happy in this situation. Like my mother and I sing songs throughout the day and finish our chores.
With people locked inside their homes, the mind space tends to go little wobbly and talented actress Adah Sharma shares some tips to keep the energy level going, "For an actor, you never know when are you going to shoot again. When I started off, I had no surety whether I'll get any work, whether I will get my first movie. But I have been very fortunate to get so much work till now. I think a higher power is looking after me and I firmly believe that if you are a good person good things will happen to you. What is happening outside is terrible, but on the other hand wildlife is flourishing. Someone send me a video of dolphins playing in marine drive and deer running on the road, so now when we are in cages, everyone is happy, the air is fresh, there is no pollution, birds are chirping,. People don't listen if we tell them you should stop eating non-veg,stop killing animals. we are selfish as human race and now it is our payback time"
Due to pandemic lock down, Adah Sharma has involved herself in house-chores that she hasn't been able to watch anything on net or telly. She said, "Every night I decide that after finishing my daily chores, I will play piano for some time and post that will watch something. But I get so tired at the end of the day after doing so much that I go to sleep. So I haven't watched too much of anything. Though while having dinner I watch reruns of The Big Bang theory"
Further adding, Adah said that three of her movies has been released on OTT platform, she said, "My films Commando 3 has just released on ZEE5, Bypass road is on Netflix and a Telugu film Kalki is on Amazon. Plus 1920 is on Netflix and keeps running on television so people tag me in a lot of videos. Also dubbed Hindi version of my Telegu film HeartAttack is very popular and is on tv at least once a week. I think this lockdown has made people's sense of humour alive."
Recently Adah Sharma featured in Adnan Sami's music video, Tu Yaad Aya. After the success of Hindi version the makers are out Farsi version of the song. Talking about the song and its response, Adah said, "We got very good response for the hindi version and thats why he released in Farsi and Pashto version. It is the first time that a song has been released in Farsi and Pashto. it will be released in more languages as well""I decided to be a part of the song because i wanted to do a sad song and adnan sami songs are known to present the girl beautifully..my favourite one was Tera chehra with Rani Mukherjee in it.In a world of remixes our song has an old world charm. I am doing Kathak in it also. We shot it in ND STUDIOS on the  Jodha Akbar set."
Talking about her movie "Man To Man" the actress said it's a different kind of movie and role, where she will be seen playing a Man. She said, "I am very happy that different types of roles are being offered to me. In Man to Man I am playing a man. When I did 1920, people appreciated it and since then it has become "if it is a different role Adah will do it. In Commando 3 I played the role of Bhavna Reddy, who is not a very conventional heroine. She is Angelina Jolie from outside and Johnny Lever from inside. Man to man is a very fun sweet romantic comedy film.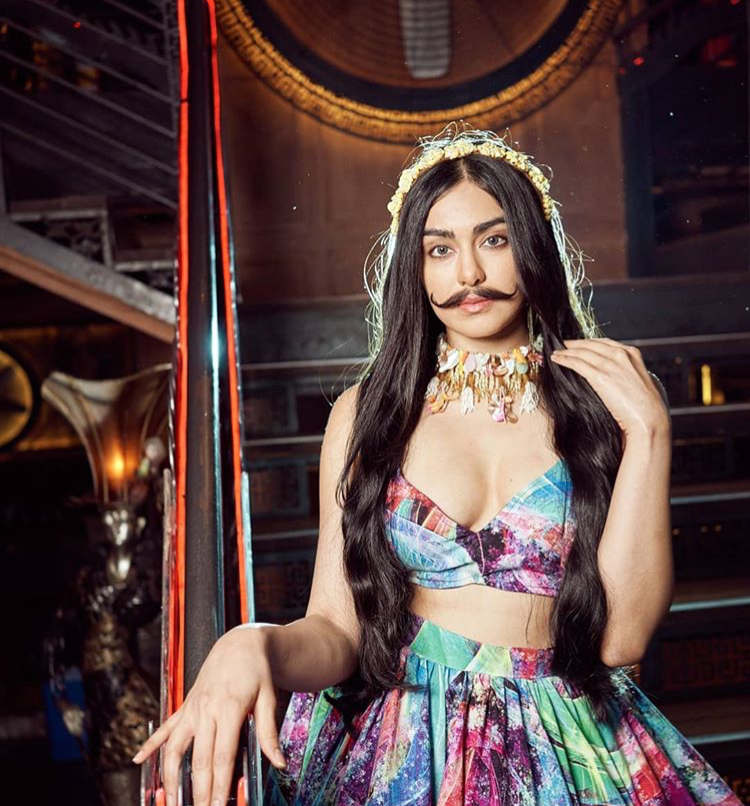 Apart from this, my short film Moh won a Dada Saheb Phalke Award. It is about a millennial girl, who doesn't care about her parents and then goes into depression; I also did a film Tindey which won a Filmfare Award. So whenever I do something different the audience likes it. There is perception about me that if its crazy, Adah will do it, be it a movie or photo shoot"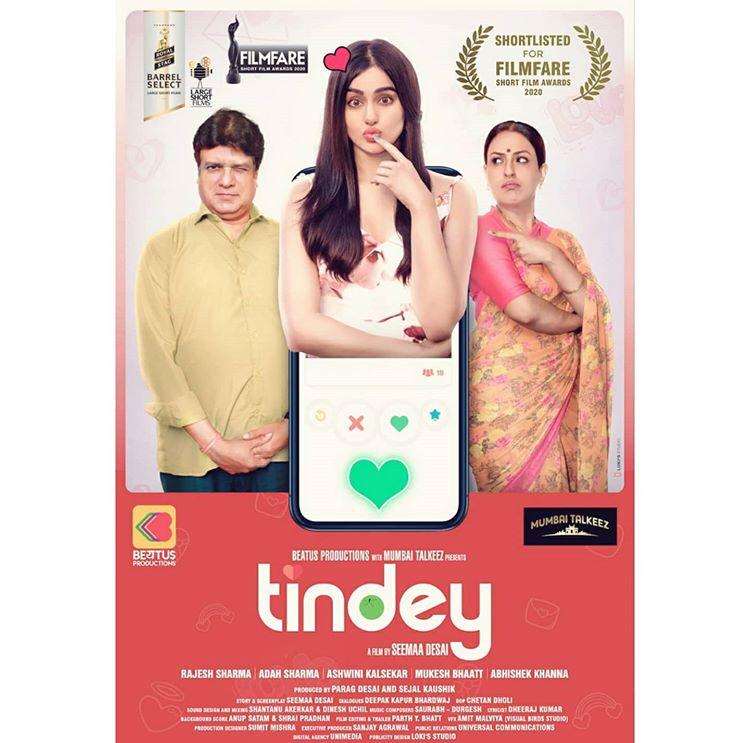 After the success of the web series The Holiday, the makers are planning the second season but with lock down in place, the shooting will commence in August. She said, "We were planning to shoot the second season in May but now we don't know where it will be shot and when. It is definitely going to happen, probably by the end of August. When I decided to do this, I knew it would be fun. Something I haven't done before. This is closer to what I am in real life. Like I was not myself in 1920, I played Bhavna Reddy in Commando 3. When Holiday came to me, I am not exactly what I played in it but from all the characters I have played this is the closest"
"Today digital content is mostly serious and dark. I wanted to do my first web show, which everyone can watch. I920 was an adult film because of the scary scenes .so children could  not see it in theatres.  When it came on the TV with scenes cut, only then children could watch it.  I wanted my web show should be like, even my grandmother can see and my five year old cousin can see. In the show this girl goes on her bachelorette with 3 of her best friends who happen to be boys.. she does everything the boys do , they treat her like one of them. She makes mistakes, I liked the gender equality there. people are watching the show and they find it very relatable" "Lakshya Raj Anand directed it. He has an eye for making everything look refreshing and real and fun. We did the entire shoot in 30 days. Locations were very far. We stayed in the middle and every day we used to travel 3 hours in Mauritius. We used to leave the hotel at 6:30 in the morning and come back by 8. Then we used to hit the gym, have dinner, I used to wash my coloured hair and go to sleep. But it was lot of fun"
With lock down in place and Covid-19 pandemic looming like a lethal threat, we asked Adah to share some positive vibes for fans. She said, "Stay Positive. Do things that you haven't done till now. We make excuses all the time that we don't get time. Now we have all the time in the world. Pick up anything that you always wanted to do, perhaps a Hobby, and pursue it. I am doing a new piece on piano almost everyday . Try to stay away from your phone for at least a few hours in the day"
"say Thank you for at least one thing ! there must be something you are grateful for. Stay Happy and don't crib. Be grateful that you have two legs to walk. You can go outside to buy vegetables and then have two hands to cut those vegetables. Don't just binge watch. There is lot of time for everything. Spend time with your near ones. I will also make entertaining videos and put it on my Instagram to bring smile on everyone's face."