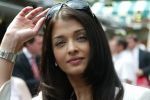 The last time the unlikely pair Akki and Ash teamed together was in Rajkumar Santoshi's 'Khakee' more than five years ago. It was a hard hitting film, alright. So hard hitting that Ash turned out to be the surprise vamp in the end and gunned down poor lover boy Akki in the end.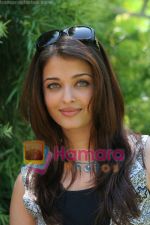 But this movie with its different twist in the tale did fairly well at the box office.
Now Vipul Shah has announced his next big project with Akki- Ash in lead roles.
Well, the buzz was that it was titled 'Action Replay' but the latest is that Vipul is yet to confirm the final title.
Well, King… oops Action (he's back to his old name, thanks to the huge washout called 'Chandi Chowk to China') Kumar with a huge gamut of movies like 'Waqt: A Race Against Time', 'Aankhen', 'Namastey London', 'Singh Is Kinng' is close to Vipul Shah. But this is the first time that the filmmaker would be working with Aishwarya Rai Bachchan.
Start getting used to the real queen, man
Vipul will work on the Akki- Ash film once he's done with his other ambitious film 'London Dreams'.
Randhir Kapoor will be seen as a scientist in this time-travel tale and will be back on the screen after a gap of six years ( his last was 'Armaan' in 2003)! Well, another Kapoor, Ranbir was also supposed to be in the film as Ash- Abhi's son in the futuristic film based on the Hollywood hit 'Back to the future'.
But it's not known whether he's a part of it or not any more. Maybe the power combo of Ash- Akki scared him off. We wonder what will comes out of this ambitious film! The Bitches are really eager to know.