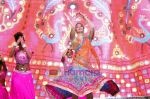 New Delhi, July 29 (IANS) Bollywood superstar Amitabh Bachchan's Unforgettable tour has worked out to be just that — unforgettable for him — and he has thanked the media and his fans, especially in San Francisco, for its grand success. "Thank you press and thank you San Francisco. You guys made our night and day and many many days and years impossible to forget!" the actor said in a latest post on his blog www.bigb.bigadda.com Tuesday.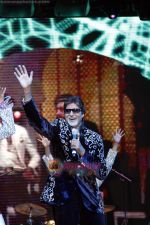 After his show, Big B felt the response from fans as well as the media had been unique. "It is rare for the media to spend half an hour praising the principals they are about to grind before a meet, but that is exactly what happened. They had not seen anything like this in the last 20 years. Wow!" he posted.
Amitabh who was caught up with his tour had little time to describe his last two shows and wrote: "I am rushing to catch a flight now to New York, so I will not be able to spend much time in describing the last two shows, but as soon as I get an opportunity I shall."
The actor concluded: "I am desperately trying to post some photos just to give you (readers) an idea of what we are experiencing. It is a madness I have not witnessed in years." He later added pictures of him, his son Abhishek and daughter-in-law Aishwarya performing before a euphoric crowd in San Francisco.
Bachchan has been performing on the tour with his son and daughter-in-law as well as several Bollywood actors including Madhuri Dixit, Preity Zinta and Riteish Deshmukh.
— Pic Courtesy: www.bigb.bigadda.com