Cast of Udta Punjab are Shahid Kapoor, Alia Bhatt, Kareena Kapoor Khan and Diljit Dosanjh. In the movie they show how youth have succumbed to drugs. The makers of Bollywood film "Udta Punjab" are said to have been asked by the Revising Committee of the censor board to remove all references to Punjab — a decision perhaps taken under pressure from the ruling dispensation in the state which is dealing with a festering problem of drugs.
Filmmaker Anurag Kashyap has said "Punjab" cannot be separated from his film "Udta Punjab," singling out Censor Board chief Pahlaj Nihalani for lacerating criticism over the cuts that the board has ordered in the film. Kashyap said asserting:
It is absolutely not possible to cut references to Punjab

The film is not anti-Akali or anti-BJP, it is anti-drugs. A film about how youth are losing lives.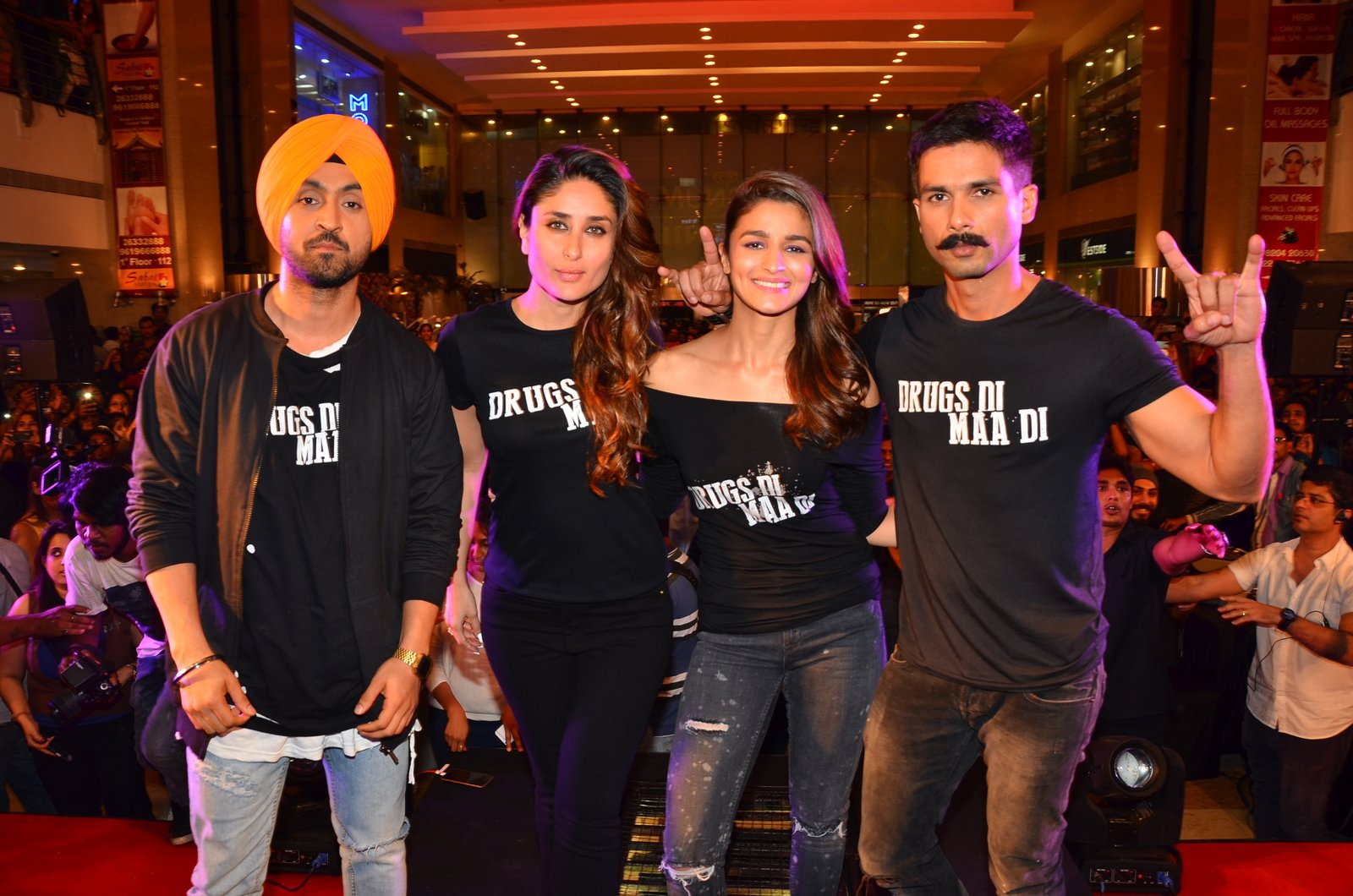 Anurag Kashyap said
My tweet to the Prime Minister was a cry of desperation. This is like the trial of Kafka
Mr Kashyap said to NDTV, claiming that his calls to Information and Broadcasting Minister Arun Jaitley had been unanswered for 10 days.
I have lost hope.
Mr Kashyap has requested political parties to stay out.
I request the Congress, the AAP and other political parties to stay out of my battle. It's my Rights vs the Censorship. I speak only on my behalf