A name of mighty weight down in the South Brinda Parekh is now at her heels to make a mark in Bollywood.
And what better opportunity to be reckon with than in Vipul Shah's 'London Dreams' sharing space with none other than the superstar himself Salman Khan.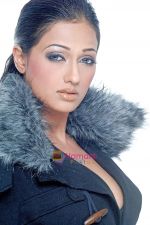 On a personal front Brinda is all set to blaze the big screen with her drop dead gorgeous looks and perfect toned body.
Brinda speaks from her heart,
"Working down South requires a heavy body with oodles of weight. When I was offered the grey shade in London Dreams, Vipulji first asked me to cut down on some kilos. I was so excited that I readily agreed. But believe me it wasn't easy. I was on salads for quite a few weeks. Also to acquire a well toned body Vipulji helped me with a trainee Ilona in London. She was a darling but very strict with her schedules."
Expounding on her grueling schedule Brinda says,
"I did one hour of cardio each day with abs and weight training. Today when I look in the mirror I wonder how easy it was to gain weight but it took quite an effort to reduce about 7 kilos in the end."
"I am very happy with the results and also the way the film and my role has shaped. But the only thing I regret is that I never got an opportunity to see the macho man Salman working out. I hope I get this chance soon in the future,"
says a happy and toned Brinda.