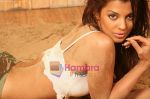 On 27th of March comes the festival of Gudi Padwa, which is very auspicious day for all Maharashtrians and so we ask our some of Marathi celebs from our tinsel town about their planning on this day.
Pallavi Subhash
Nothing much, it's New Year for all Maharashtrains. I will be taking half day from shoot to attend my house pooja. Marathi people this day buy gold which is auspicious on this day so even I would like to buy it. Let's see how I will get time to buy.
Shilpa Shinde
Tomorrow I will be going with my family to Goa for a short trip of three days and so for that my mom has told me to set up the Gudi early morning around 5 a.m. Then later in the day mom will make sweets. I still remember how in my childhood, I used to get up early and see how mom does the pooja of a Gudi to wish every one Happy New Year. I think this will be
mine first Gudi Padwa in which I'm not shooting and celebrating this day with my family.
Sharad Kelkar
Early morning we hang Gudi according to the ritual. Then I have told my mom to cook special roti or in Marathi it's called as "Gulachi poli" in the morning. After cherishing that I will go to my Marathi friends and my relatives. I'm planning to give some gift to my mother and then later on in the evening I will take my wife Kirti to a dinner. I'm shooting but will take half day from work. My childhood memories are many because in Gwalior also there were lots of Maharashtrians so rituals were the same and we used to have fun.
Mugdha Godse
The muharat of my next movie All The Best falls on Gudi Padwa. Once I am back from there I will put Gudi put at home and my mom is also coming. It's a New Year for us and my New Year resolution is to do good work and to be organized in life.
Sonali Kulkarni
I'm not planning anything for tomorrow because I'm in Gujarat, shooting for my next untitled film and I don't have any childhood memory, as there is only one ritual which is common and that is to do namaskar to Gudi.