Bollywood's mother-daughter duos like Kajol–Tanuja and Sharmila Tagore–Soha Ali Khan have not just struck the right chemistry and friendship off the arclights – their bonding has translated on screen too.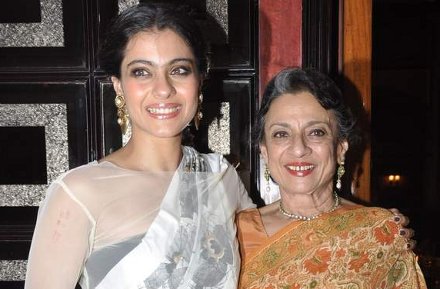 On the occasion of Daughter's Day, lets list the popular mother-daughter duos who have brought their real life magic alive on reel via films. While some of them have faced the camera together, there are exceptions like Hema Malini and Aparna Sen, who even directed their daughters in their movies.
Kajol and Tanuja: They first teamed up for the 1992 film "Bekhudi" and were last seen on the screen in the 2010 movie "Toonpur Ka Superhero". Kajol had once admitted that the idea of working with her mother scared her due to the latter's perfectionist attitude. But around the release of "Toonpur Ka Superhero", she was quoted as saying that she had gained the confidence to face her mother for the camera.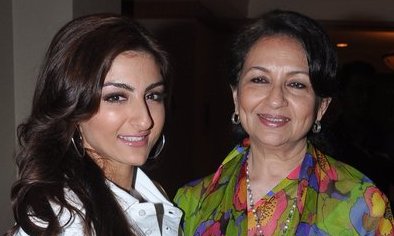 Sharmila Tagore and Soha Ali Khan: Soha Ali Khan had always maintained that she wanted to be a part of her mother's glorious filmography and she finally got a chance with Sangeeta Datta's 2009 film "Life Goes On". Off the cameras, they share a mother-daughter bond like any other with Soha Ali Khan eyeing her mother's jewellery pieces, but Sharmila always lends her expertise – be it in acting or in delivering Bengali dialogues in movies, to her girl.
Aparna Sen and Konkona Sen Sharma: Actress-turned-director Aparna Sen's fine tuning with her talented daughter Konkona Sen Sharma was evident in "Mr. And Mrs. Iyer". It even won Konkana a best actress National Award. Aparna went on to helm "15 Park Avenue" which also featured Konkana and garnered much critical acclaim. On screen, they teamed up for Bengali drama "Iti Mrinalini", where Aparna essayed the older version of the character played by Konkana.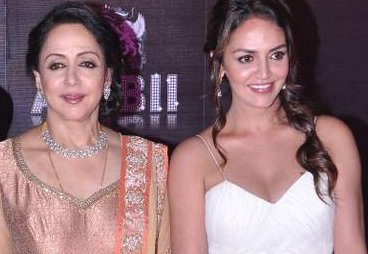 Hema Malini and Esha Deol: After being a part of many films like "Cash", "Na Tum Jaano Na Hum", "Kuchh Toh Hai", "Chura Liya Hai Tumne", "Darling" and "One Two Three", which failed miserably at the box office, Esha Deol found herself struggling in Bollywood. As every mother would do, Hema Malini too made an attempt to lift her daughter's career by directing "Tell Me O Kkhuda". Alas, that also didn't do well.
The list doesn't end here.
Some of Bollywood's other popular mother-daughter duos include Dimple Kapadia and her daughters Twinkle Khanna and Rinke Khanna, Moon Moon Sen with her daughters Raima Sen and Riya Sen and Lilette Dubey with her daughter Ira Dubey.
In the advertisement world too, one has seen actress Neetu Singh posing with her girl Riddhima Kapoor. Sonakshi Sinha too will reportedly team up with her elegant mother Poonam Sinha for an advertisement.