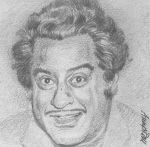 Mumbai, Aug 18 (IANS) Writer Rensil D'Silva is puzzled by the haste shown in announcing legendary singer Kishore Kumar's biopic and his name as the writer of the project. He says it will take him a year to put together the story of a man as "colourful, versatile and unpredictable" as the singer.
"The whole idea of announcing the project, long before things had even begun to fall in place, was to cash in on Kishoreda's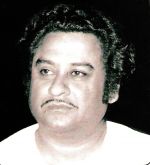 79th birthday (Aug 4). The fact is nothing is ready yet. It would take at least a year, if not more, for this ambitious project to concretise," D'Silva told IANS on phone from New York.
"It is a daunting task to put together (a biopic) on a man as colourful, versatile, adventurous and unpredictable as Kishore Kumar."
D'Silva is best known for his screenplay for "Rang De Basanti". He is currently in the process of directing an untitled thriller that will star Saif Ali Khan, Kareena Kapoor and Vivek Oberoi. "I'm currently in New York finalising locations for the film that I'm going to direct for Karan Johar. So I really don't know what's going on back home."
Shouldn't he have been present when the Kishore Kumar project was announced? "I guess so," the reticent writer said. "They must've their reason for announcing the project when they did. I haven't started any work on it. I've just heard that I'm doing it.
"The film's director Shoojit Sircar and I have known each other for years. When I was told he was helming the project, I didn't hesitate."
But he doesn't know how to approach the mammoth task. "How do I telescope a life so flush with genius. Do I go back and forth in time? A linear narrative seems impossible. But one thing I won't do is official research.
"I don't want to harp on well-known myths about Kishore Kumar, like his eccentricity etc. I'd rather dwell on unknown facets of the man. For this I'd have to meet the people who knew Kishore Kumar intimately."
But here again there's a hitch. D'Silva cannot connect with the generation that knew Kishore well. And that would include Lata Mangeshkar, Manna Dey, music composers Pyarelal and Rajesh Roshan, the legendary singer's wives and sons.
"I guess I'd first have to know the people who knew Kishore Kumar before I can find out about him. So, yes, this project will take a great amount of time. And I won't be rushed."
Does he feel up to the task? "Well, most people who saw 'Rang De Basanti' felt connecting Bhagat Singh to a contemporary context was something they'd have never imagined. I know chronicling Kishore Kumar's life won't be easy. But who said I want to take the easy way out?"
And who in his opinion can play Kishore Kumar? "Ha. That's a tough one. We need someone who can dance, sing, act and look like the great man. But our industry is full of surprises.
"Please don't forget, when Robert Downey Jr. was selected to play Charlie Chaplin in the Richard Attenborough biopic, people thought it was the worst injustice to be done to the comic genius. Kishoreda is our comic genius. And there must be someone equal to the task of portraying a man so versatile."
— By Subhash K. Jha