Dilip Kumar continues to remain in Lilavati hospital's ICU here. But his condition is stable, a aide of his wife, actress Saira Banu, said.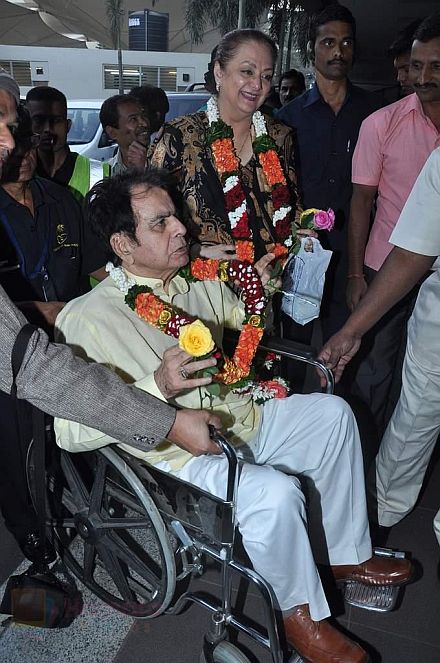 The 90-year-old was hospitalized Sunday evening after he complained of feeling uncomfortable.
He is in ICU, but doctors have said that he is fine and his condition is stable. So, nothing to worry. Saira Banuji is with him from last night in the hospital.
Saira Bano's manager Murshid Khan told IANS.
While there were reports that Dilip Kumar had a mild heart attack Sunday night, Khan said:
No nothing as such. He was just feeling uneasy.