Mumbai, July 12 (IANS) A romantic musical, a comedy, a thriller and a mystery adventure – four Hindi films catering to different tastes were released Friday but none of them could capture the movie-goers' attention and failed to get a decent opening in the theatres. While Afzal Khan's "Mehbooba" is a romantic musical, Mani Shankar's "Mukhbiir" is a thriller. Rituparno Ghosh's Bengali-Hindi "Khela" is a light-hearted mystery adventure and Jagdish Sharma's "Good Luck" is a romantic comedy.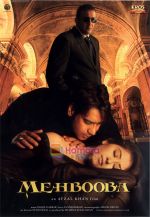 All four failed to enthuse the audiences and recorded below average openings in theatres here. Forever in making and released after nine years, the lavishly mounted multi-starrer "Mehbooba" with Sanjay Dutt, Ajay Devgan and Manisha Koirala generated the least interest among audiences. "This is for two reasons. The primary reason is that people, even those who were once her die-hard fans, have lost interest in on-screen and off-screen Manisha Koirala," said a trade analyst.
The other reason, according to him, is that after his first directorial venture "U Me Aur Hum" failed at the box-office, Ajay Devgan's popularity has dipped considerably and Sanjay Dutt looks misfit in the movie. And in the last nine years his screen image has undergone a vast change. "The image contrast of Sanjay and Ajay between the time the movie was made and released is too striking for people to ignore. Yes, 'Mehbooba' looks dated, even the title itself is outmoded," the analyst added.
"Mehbooba" could garner only 30 percent collections on the opening day in Mumbai. But it may fare well in B-class cities, Bollywood trade circles hope.
"Mukhbiir" on the other hand has an interesting plot but suffers from miscast of actors. Director Mani Shankar had grandiosely announced that he would pay back anybody who did not like the movie. If he keeps his word, it will create a big hole in his already depleted pocket. The opening collection of his movie in Mumbai was below 40 percent and it slid further down Saturday.
Rituparno's "Khela" starring Manisha Koirala, Prasenjit and Raima Sen is a well-crafted movie but has a poor chance in Mumbai. It may receive the same fate as Aniruddha Roy Chowdhury's dubbed Bengali film "Anuranan" released in Mumbai reently. SaReGaMa India Ltd, the producer, reportedly wanted to dub "Khela" in Hindi. But when the director opposed it, the movie was made as Rituparno's first Bengali-Hindi bi-lingual.
"At best, the movie, which collected below 30 percent at the Mumbai box-office Friday, may do a fair business in multiplexes during week-end," said the trade analyst.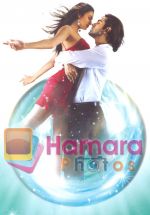 With "Jaane Tu Ya Jaane Na" hogging the screens, only who are disappointed at not getting tickets for the movie might turn to "Good Luck" for poor consolation. The movie, starring Areyaman, Sayali Bhagat, Ranvir Shorey and Archana Puran Singh, struggled to stay afloat at the box-office on the opening day itself. Director Aditya Datta's movie is only a poor hodge-podge of Lindsay Lohan-starrer "Just My Luck" (2006) and Jessica Alba and Dane Cook starrer "Good Luck Chuck "(2007).