On Monday, Paresh Rawal, Kartik Aryan, Kriti Kharbanda and filmmaker Ashwini Dhir attended promotional event of their upcoming film Guest Iin London. While speaking to media, Kriti talked about her own guest experiences stating that guests are major shaitaans (demons).
The film is a comedy revolving around Kartik Aaryan's character, who is in a live-in relationship with his girlfriend (Kriti Kharbanda) when Paresh Rawal and his wife (Tanvi Azmi) barge into his home as guests, setting off a laugh-riot.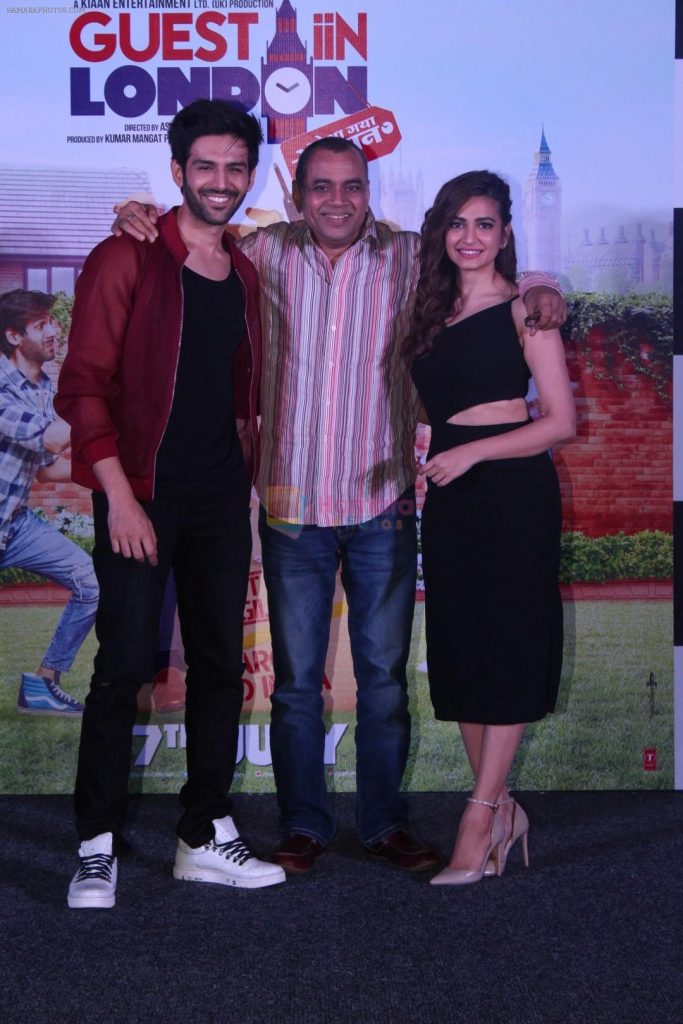 Talking about her own guest experience, he said, "Guests are major shaitaans (demons). I cannot handle guests. When guest who are older in age comes to my house, then generally, I don't have any issues with them but they always question my dressing sense and they always ask me to get married. They force me to get married more than my parents so I can't handle them and I also hate of being a guest in someone's house. I don't like to get involved in someone else life and vice-versa. I love my space and if I become a guest then probably I will clean their house if its unclean because I can't live with it".
Talking about the film, she said, "Guest Iin London is wholesome family entertainer. It has everything like comedy and emotions. I feel there is great chemistry between four actors and the director and I hope it will transpire onscreen".
She also talked about her experience with Paresh Rawal, she said, "There is no match to him and we can't match up to him because he has immense experience and nobody can take that away from him but I am grateful that I got an opportunity to work with him in a film because I have grown watching his film. One day my parents came on sets and saw me working with Paresh sir. They specially came their just to get picture with him that made me really proud".
Krit has worked in many Bollywood films and when asked her about whether Bollywood has started taking South films industry seriously, he said, "Bollywood has always taking regional cinema seriously. It was the audience that wasn't but now they also started taking it seriously. There have been many remakes of south films which gone on to do very well in Bollywood. I feel audience perception is changing which is great. If you see most of Salman sir's films, then most of it are remakes of south films and all of them were hits so if they didn't took it seriously then remakes wouldn't have been made".
Guest Iin London is releasing 6 July, 2017.