On Friday, Tiger Shroff, Niddhi Agerwal, Nawazuddin Siddiqui, music composer Meet Brothers and singer Amit Mishra attended Main Hoon Michael – a dance based reality show in association with & Pictures and Eros in Mumbai. Nawazuddin Siddiqui is known as one of the brilliant actors of Bollywood over past few years while speaking to media at the event he stated that he is not competing with anyone in the industry.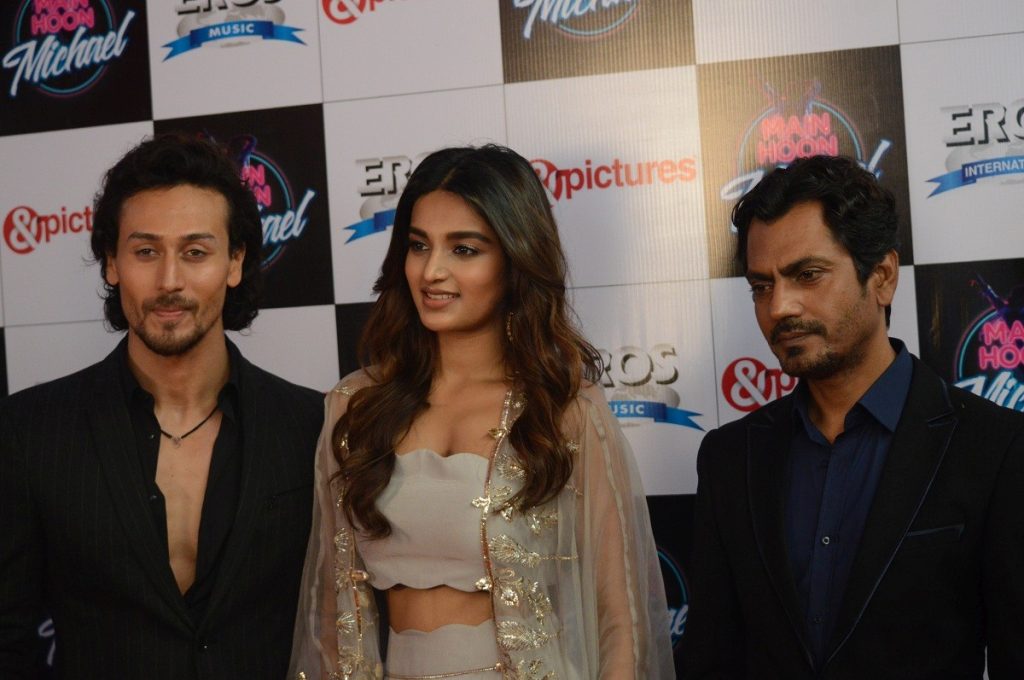 Nawazuddin Siddiqui in one such actor is successfully able to work in hardcore commercial films to content based arty films so when asked him about whether he is giving competition to three Khan's of Bollywood, Nawazuddin said, "I am not here to compete with anybody. I am also struggling as an actor and my only concern is to do justice to the role which I am doing so if I am able to do that then it's enough for me".
Nawazuddin also talked about challenges he faced while dancing with Tiger Shroff, he said, "It was challenge and almost impossible for me. I feel Tiger is one of the best dancers in the world and he also does action superbly. I don't think much about dancing otherwise I will not be able to sleep in the night but for this film, I have tried to achieve one percent of what Tiger did in the film".
Nawazuddin is known for doing varied kind of roles in his short span of career, Nawazuddin also talked about his choice of roles, he said "I don't have any particular wish to perform certain type of character. I am choosing films in terms of what coming my way and as of now, I am going with the flow".
Nawazuddin playing older character in Sridevi starrer Mom, in which he receiving praises from the audience, talking about response of the film, he said, "I am very happy with the kind of appreciation we are getting for the film. I feel filmmaking is team effort so I am glad that people are liking our film and appreciating entire team and their performances".
When asked about what factors he will see while judging the show, Nawazuddin said, "I will not go in the detailing of dancing but if I feel that I am not enjoying much of contestant performances then I will certainly tell them about that".
Munna Michael is directed by Sabbir Khan and it is releasing on 21 July, 2017.