On Wednesday, Ranbir Kapoor introduced his cousin Aadar Jain in Mumbai who is going to make his debut under India's most prestigious production house Yashraj Films which will be directed by Habib Faisal. While speaking to media, Ranbir stated that he is quite detached with success and failure of the film.
Before Ae DIl Hai Mushkil's success, Ranbir had string of flops like Beshram, Roy, Bombay Velvet and Tamasha with moderate success so when asked Ranbir about how he deals with lows in life, he said, "People have seen me in last three years. My first film Saawariya was also big disaster so I am always prepared for it. I already said that the god is in the work and I feel really happy when I am working. I am quite detached with success and failure of the film and I wish that Aadar and Anya both at least adapt that concept".
He also gave piece of advice to his cousin Aadar at the event, Ranbir said, "When I entered the industry, I got so many advices from seniors, family members and all but I feel everybody have to make their own journey. I might advice him on many things but it doesn't matter because till the time he doesn't falls he will not able to rise up for the occasion. And in same way, till the time he won't see his first success till that he won't be able to take pride and credit for it. "
"I can give him advice if he comes to me but I can't tell him to do a certain film which will help in your career because if one year later that film doesn't worked then it will be wrong because we are in such industry where decision have to be yours and your gut feeling and instincts, it all has to come from within"
Ranbir also advised Aadar about handling media, he said, "They are the people who are going to help, support, praise and criticize you. When you are doing bad they will hold you up. They will write bad things about you. Do give them your perspective and what you feel about certain things and it won't harm you if you are politically correct sometimes so don't be completely honest also".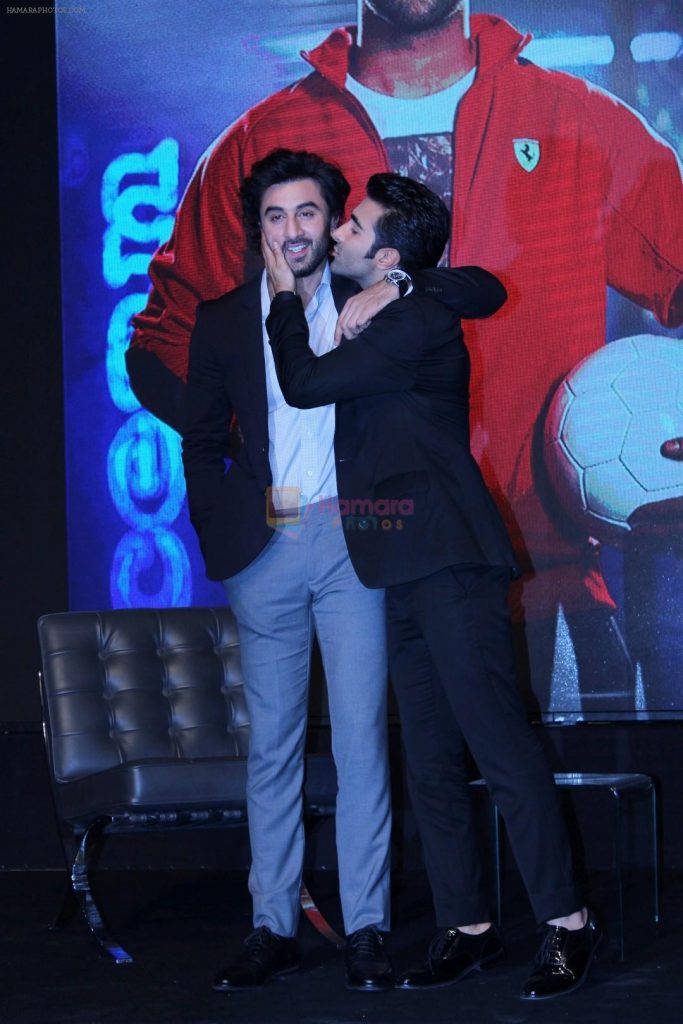 Ranbir also shared some moments when Aadar worked as an assistant director in Ae Dil Hai Mushkil, Ranbir said, "I used to bully him. I used to call him in my makeup room and I used to instruct him to say Aishwarya or Anushka's lines so I could learn my lines I was using him but in a way it was good for him because I used to tell him act with expression and emotions".
On work front Ranbir is gearing up for Anurag Basu's Jagga Jasoos in which he will be seen opposite Katrina Kaif. It is releasing on 14 July, 2017.